On This Page: Minimalist Decorating Ideas #1 Wooden 2D Map of the World #2 Wooden 3D World Map Wall Art #3 World Map Concrete – Minimalist Home Décor #4 Glass Vases – Minimalist Decorating #5 Aest...
On This Page: #1 Add Decorative Wall Map Like Travel Wall Decor #2 Use Wooden Lake Maps as Travel Themed Decor #3 Add Wooden Key Holder as Travel Inspired Decor #4 Use Wooden City Map Like Travel...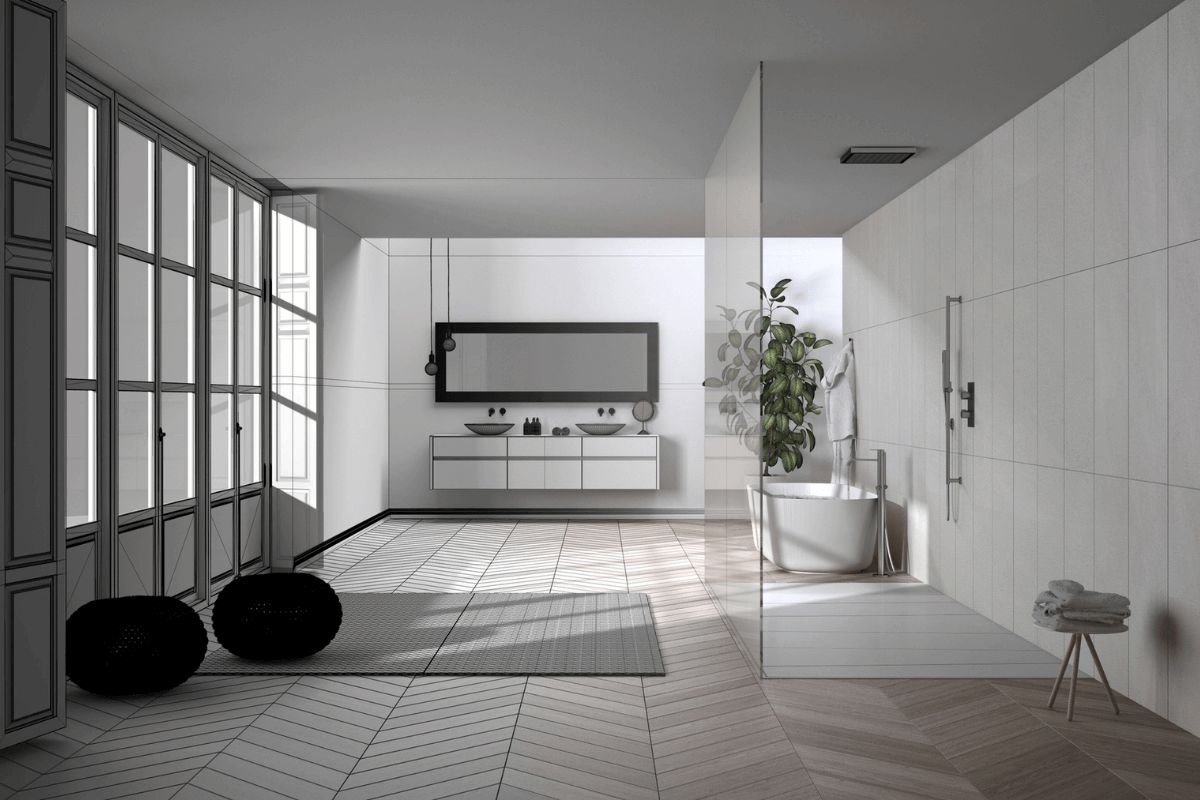 On This Page: Decor Ideas for Beige and Gray Bathroom Black and Grey Bathroom Decor Ideas White and Gray Bathroom Decorating Decorating Ideas for Pink and Grey Bathroom Gray and Gold Bathroom Déco...
On This Page: Add Wall Art for White Walls Incorporate Plants and Greenery Use Functional White Room Décor Experiment with Textures in White Wall Design Brighten up White Interior Walls with Light...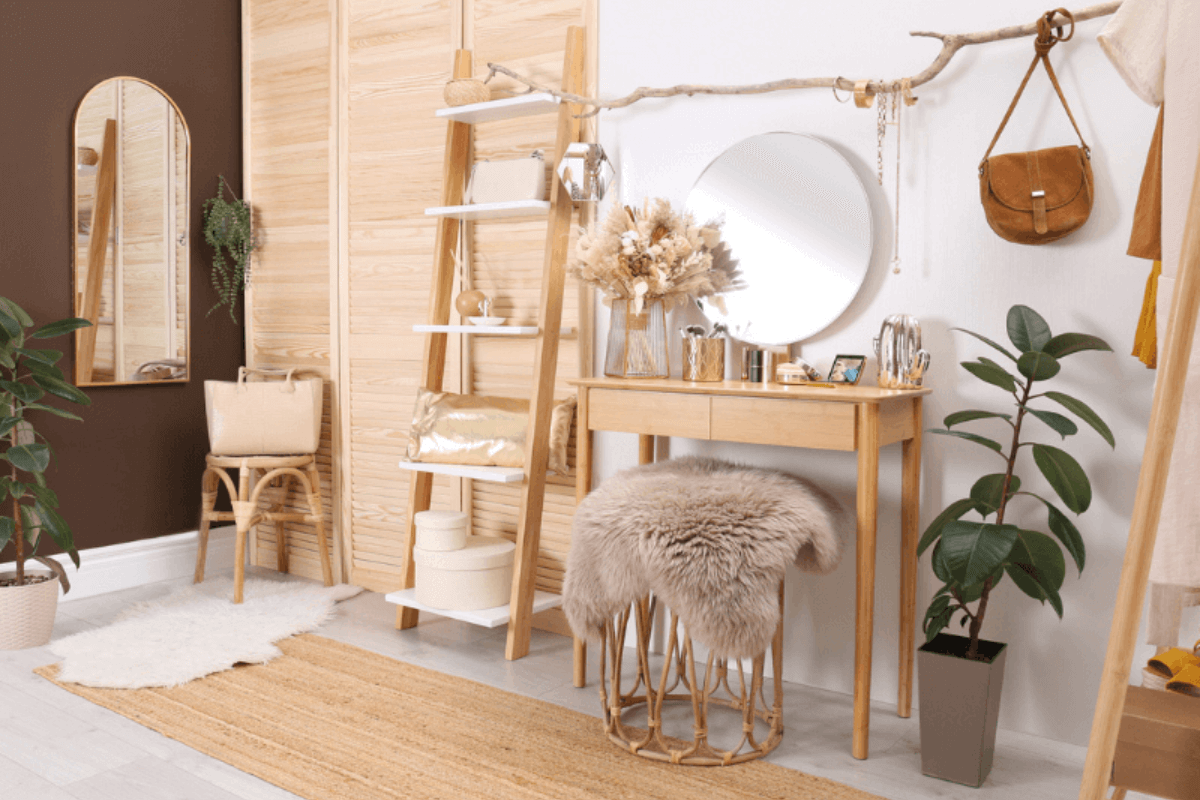 On This Page: Benefits of Small Foyer Décor Color Ideas for Small Foyer Décor 10 Small Foyer Decor Ideas Wooden World Map Wall Decor A Bright Rug Plants Mirrors Wooden Regional Maps Wooden City Po...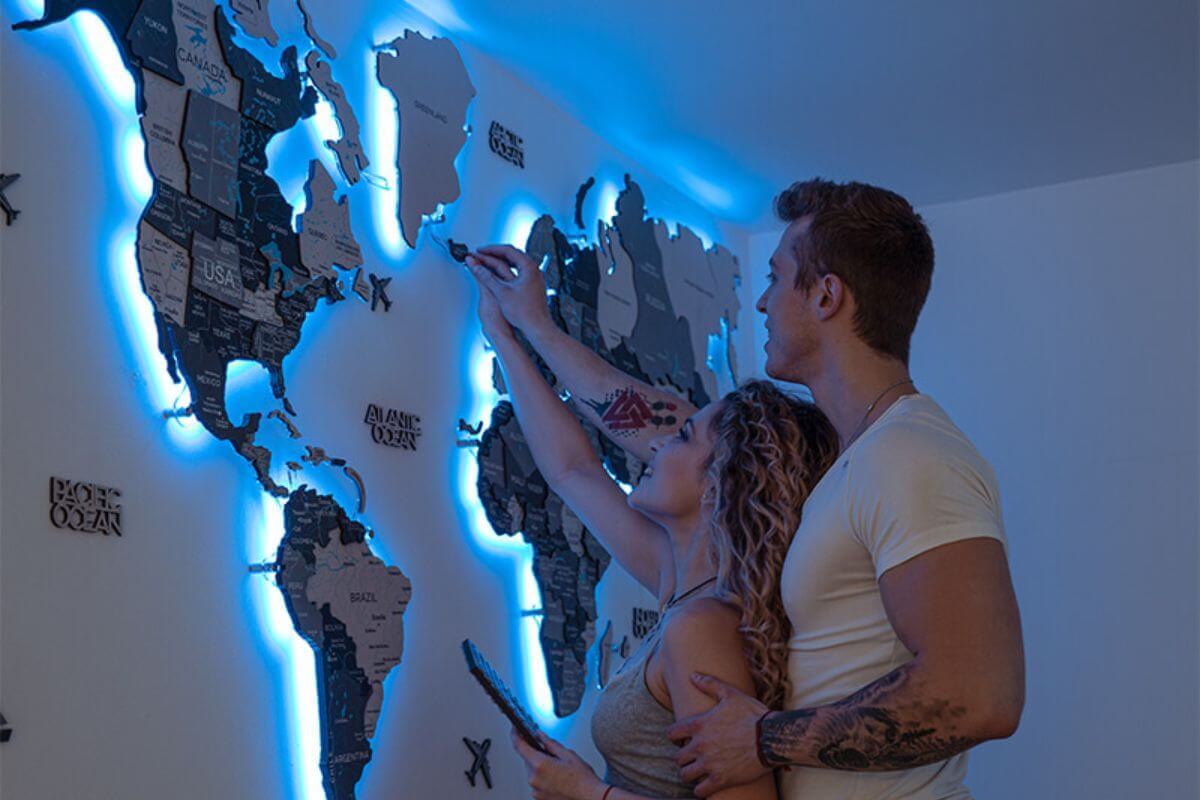 On This Page: Considerations for Choosing a LED 3D World Map Size Style Color Customized Wall Decor Benefits of Owning 3D LED Wooden World Maps 7 Creative Ways to Display a World Map Light How to ...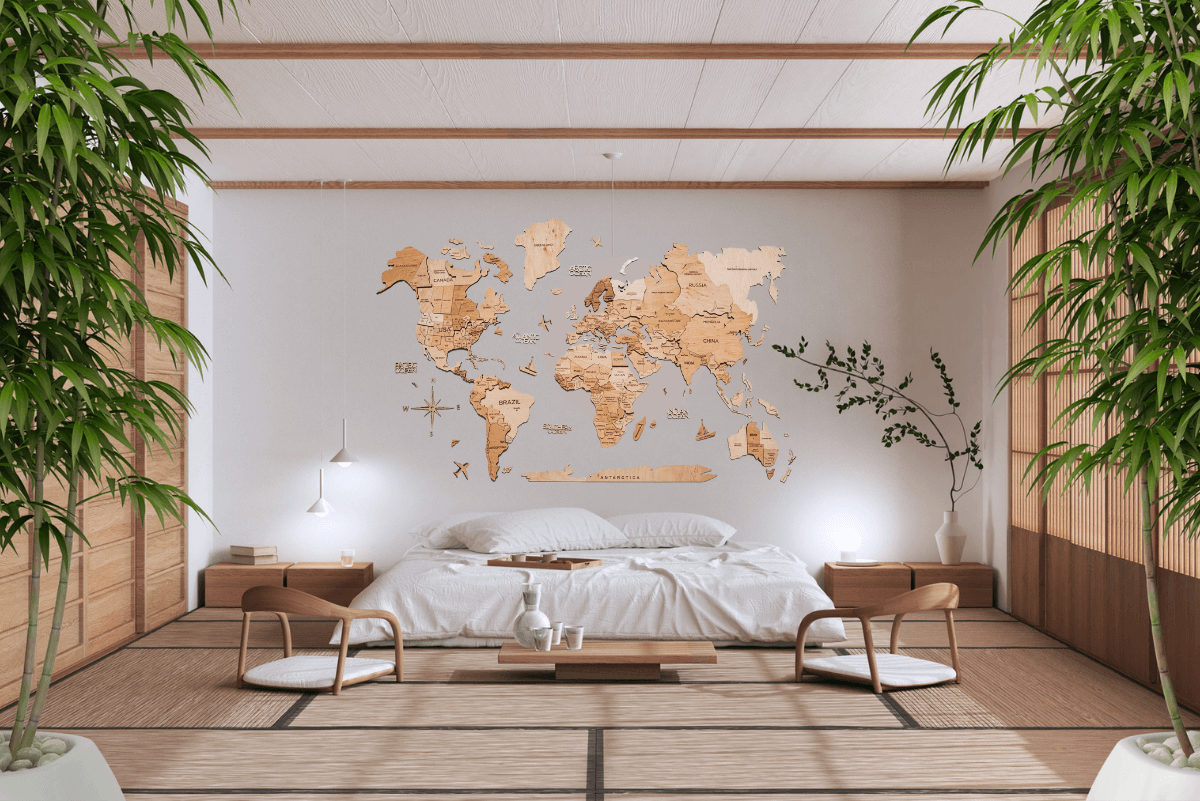 On This Page: Use Organic Shapes in Interior Design Pay Attention to Natural Light Don't Forget about Nature Light Lamps Pick a Natural Color Scheme for Bedroom Choose Furniture Inspired by Nature...
Who doesn't like a cozy home to come back to at the end of the day? The right wall art can make such a huge difference to your home. If you love beauty and comfort as much as we do, read on!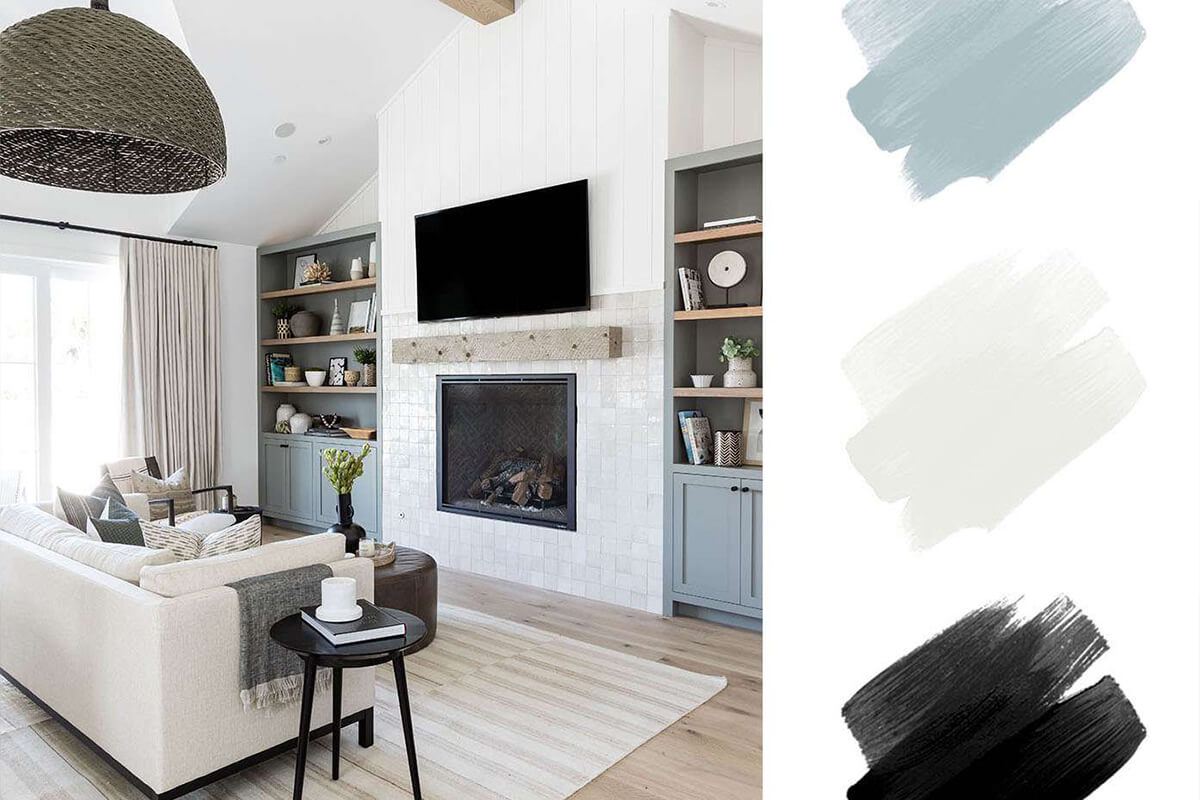 There's nothing more personal than your home. Whether you've just moved in or have been living in the same place for decades, having a warm and inviting atmosphere is the ultimate luxury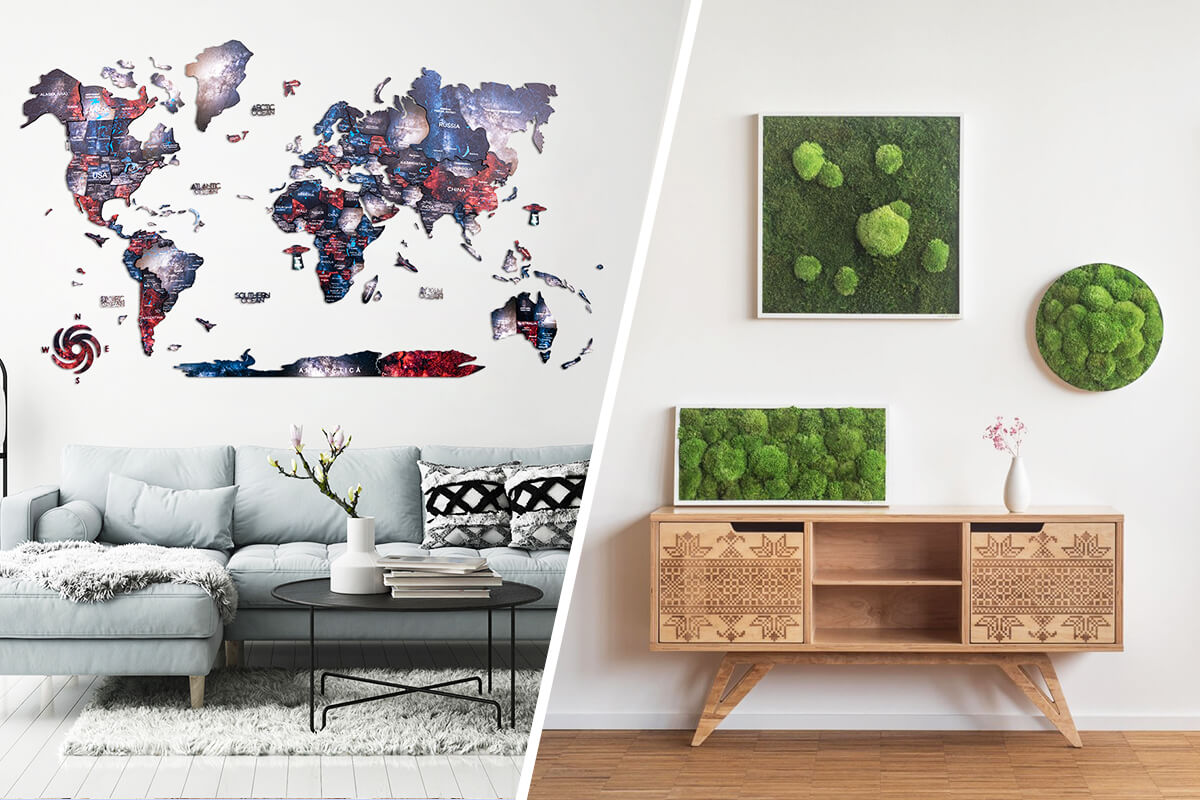 Working from home is the new sexy. While the world is still full of sleepy people rushing to the office with the most common late-to-work excuses made up on the go, working remotely becomes our rea...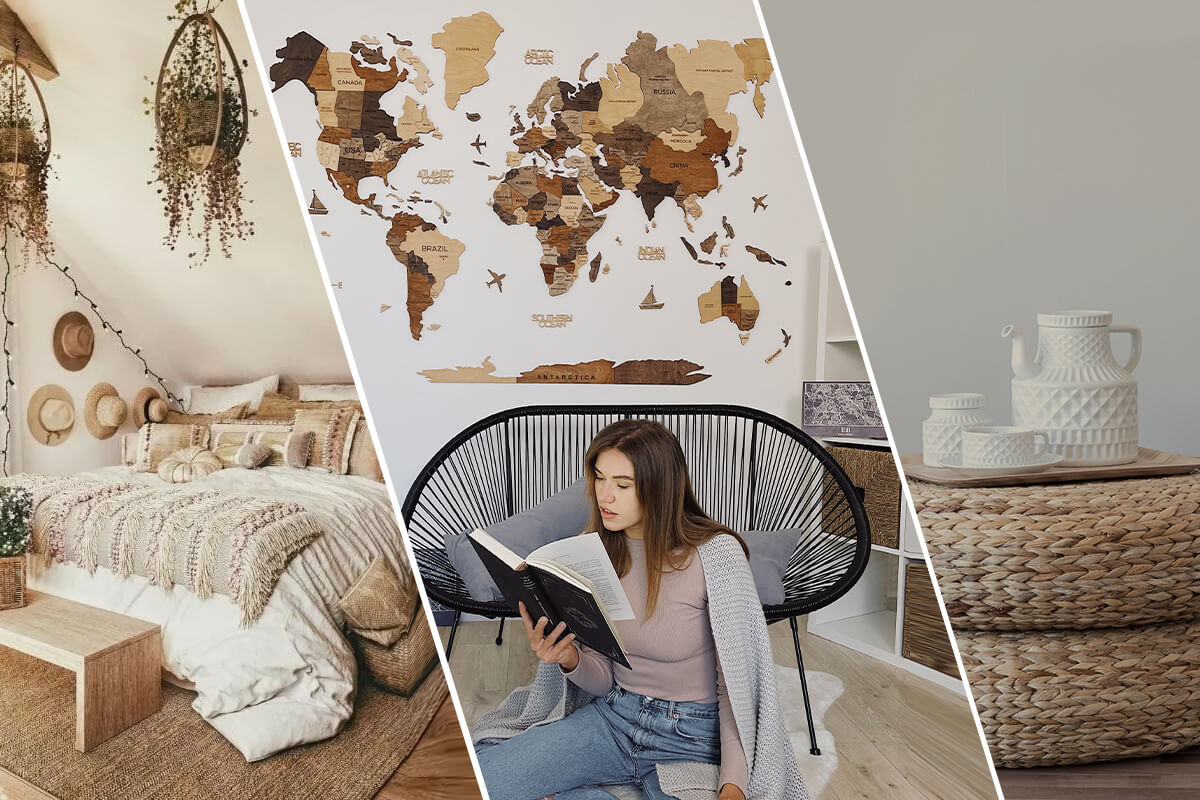 Buying a new place, moving into a new home, renovating your living room, or simply sprucing it up a bit are some of life's great joys.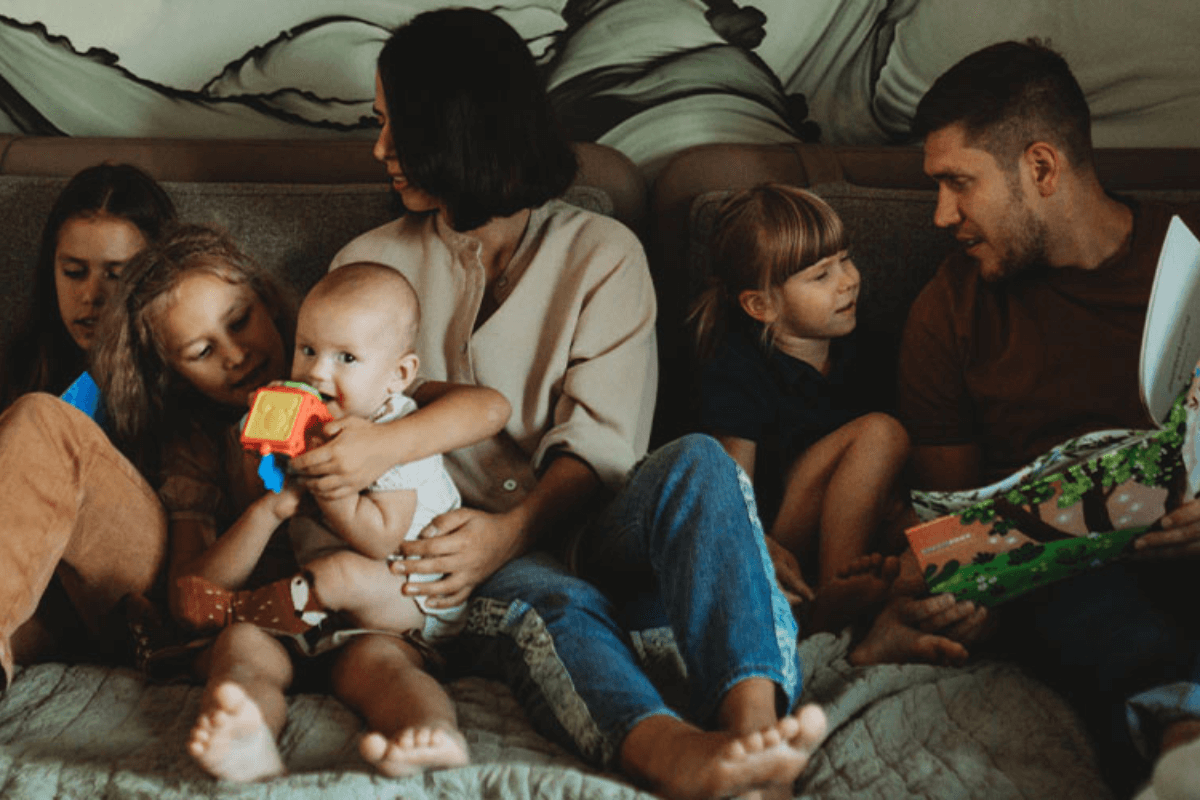 Before we make the jump into the design world, here's a quick question for you to answer – what is the first thing that both mom and dad-to-be do?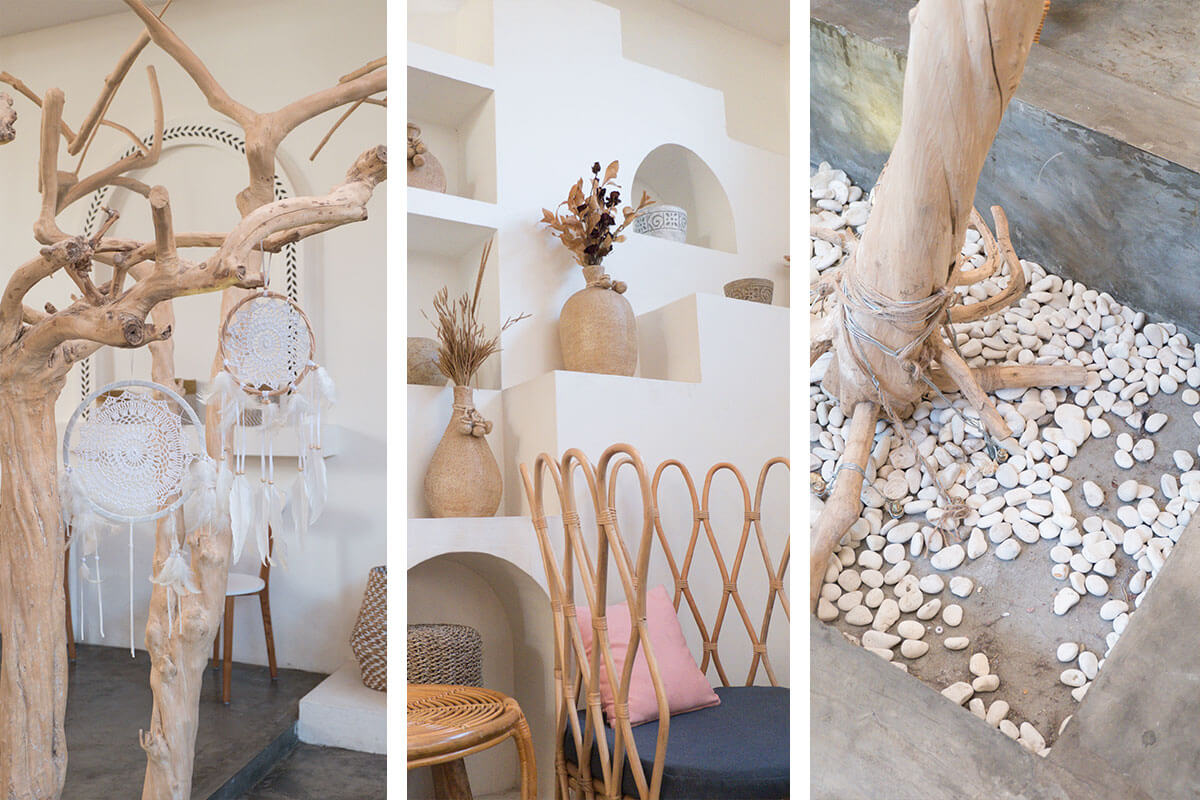 Ah, home, sweet home. What is it? Just a roof over our heads or a safe retreat where we recharge and wash away the hardships of the day?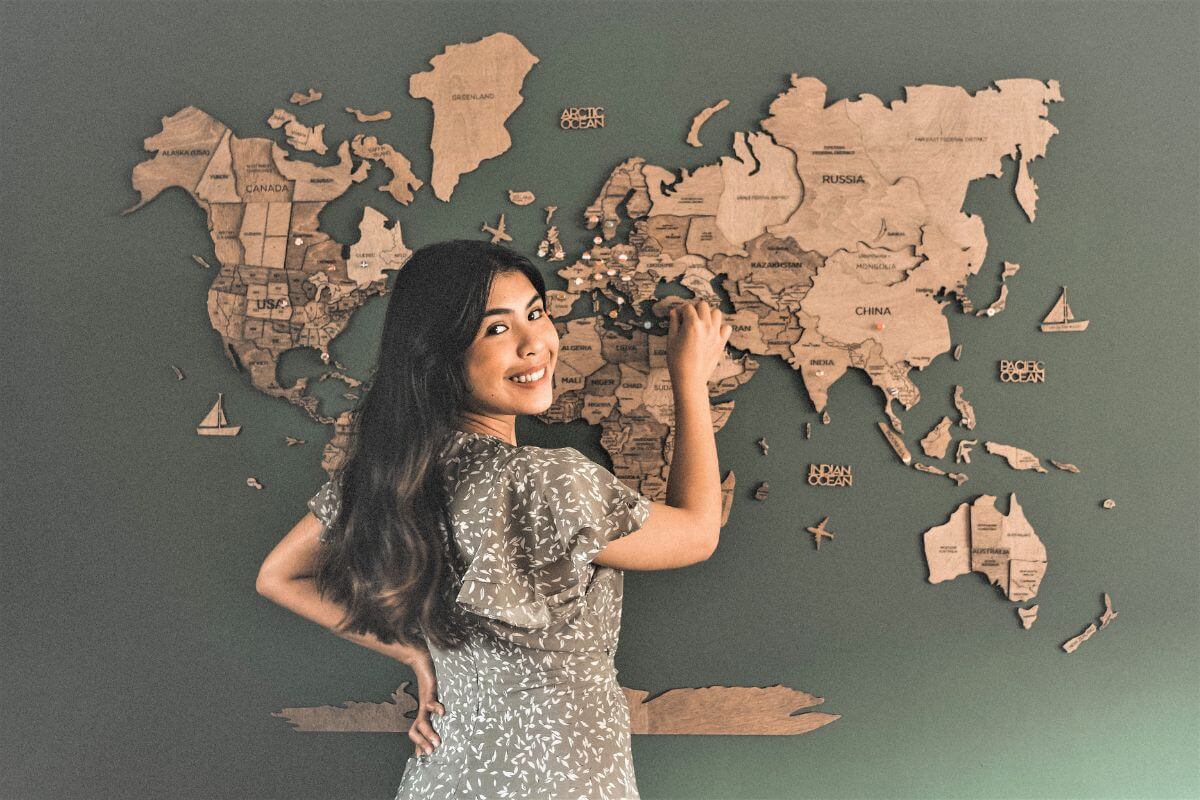 When it comes to timeless interior ideas, wood has been the number one choice through the ages. After all, no other material for furniture or wall decor is as adaptable and pleasing to the eye whi...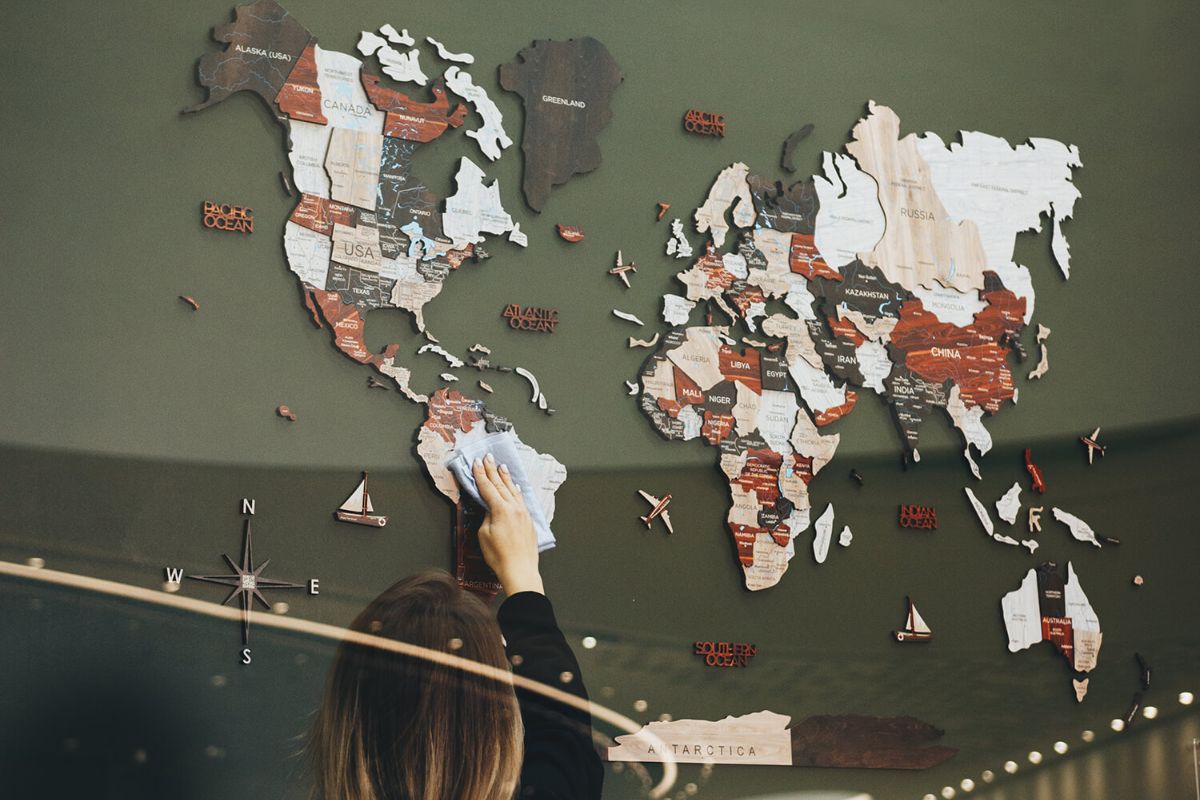 Maps look great in any room or office and carry more information in them than virtually any other product you may wish to put on the wall. Why the Map is such a useful decor?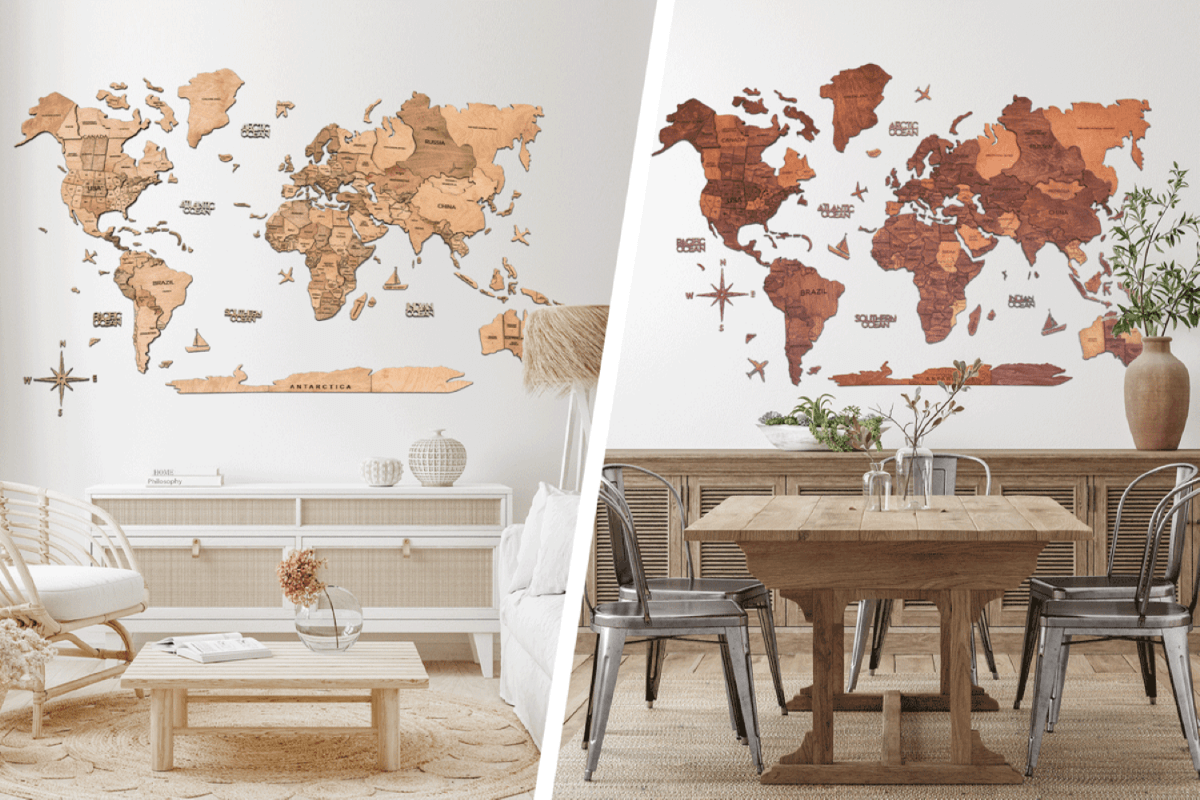 The concept of Scandinavian interior design dates back to the 1930s. Many people have been fascinated by its ideas and implemented them in their homes. How? Let's see.
The new 3D Wooden Panel World Map from Enjoy The Wood is super simple to install, a stylish and stunning decoration beyond words. 
Born in the 1970th in the USSR, I grew up with paper maps, written in Russian. Our school maps were huge and it was easy to get lost in them.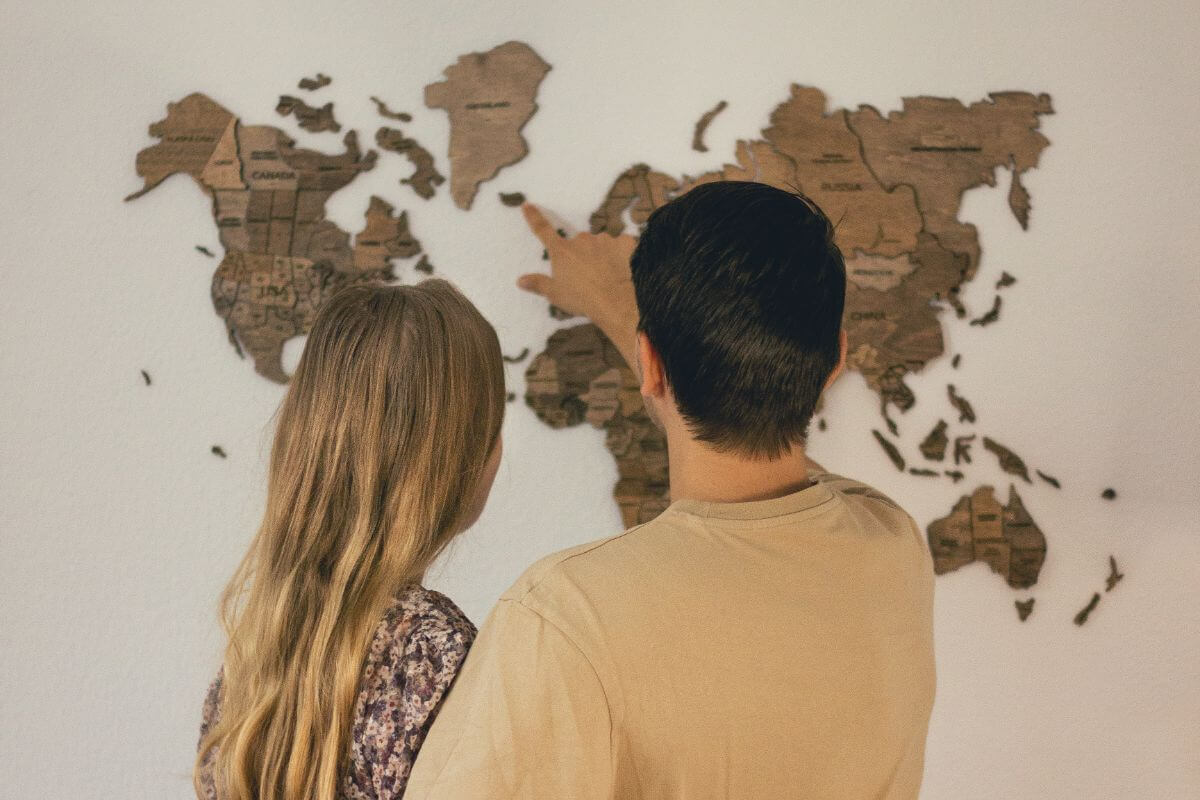 My first trip abroad was in 1998. I went to the United States for a year of research and professional development through the Fulbright Program.
The term "sustainability" has been around for more than 30 years, but it seems most people are only now beginning to get a grip on it.