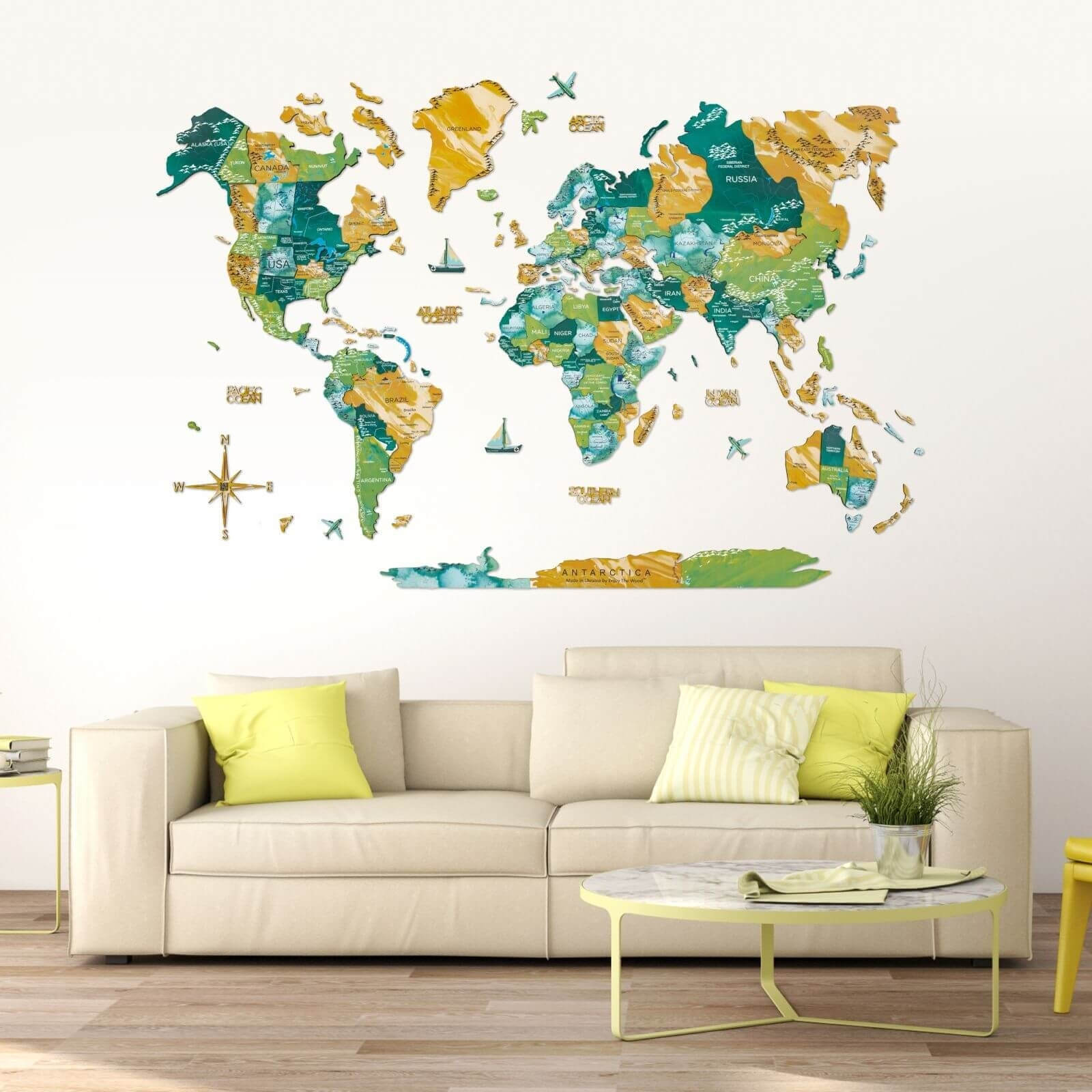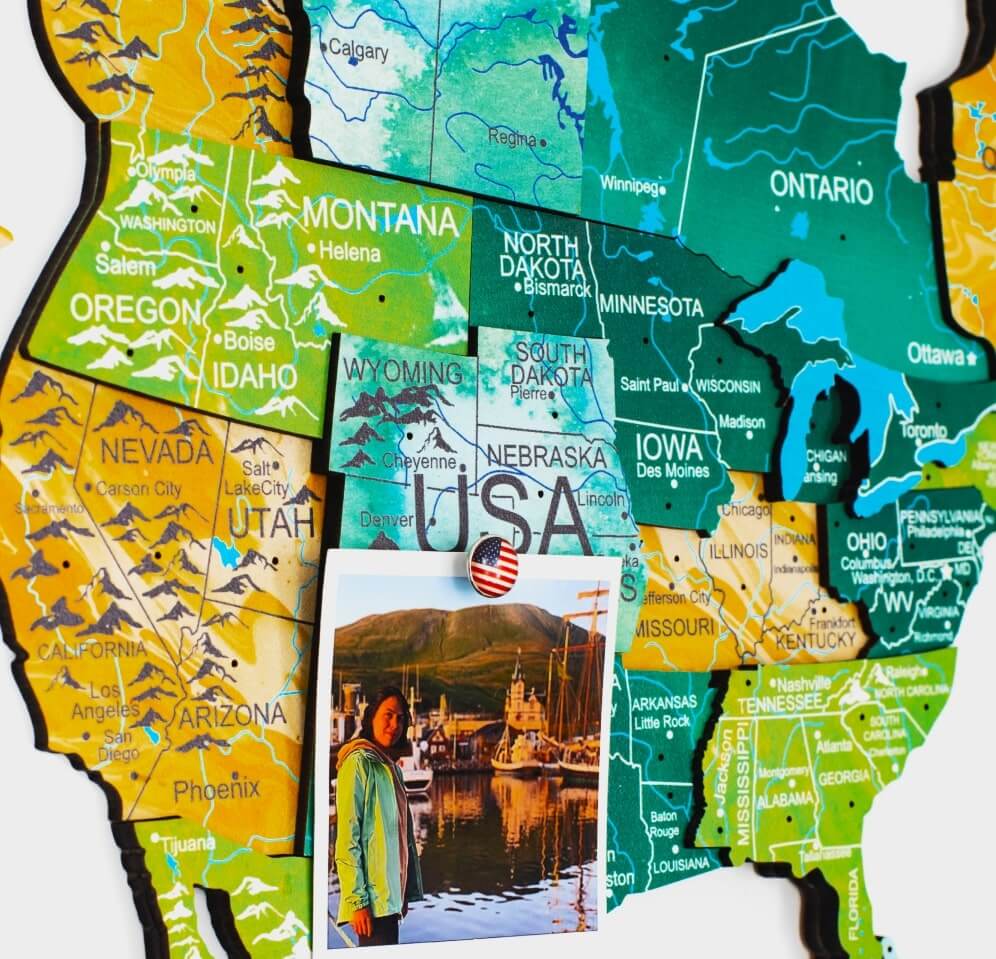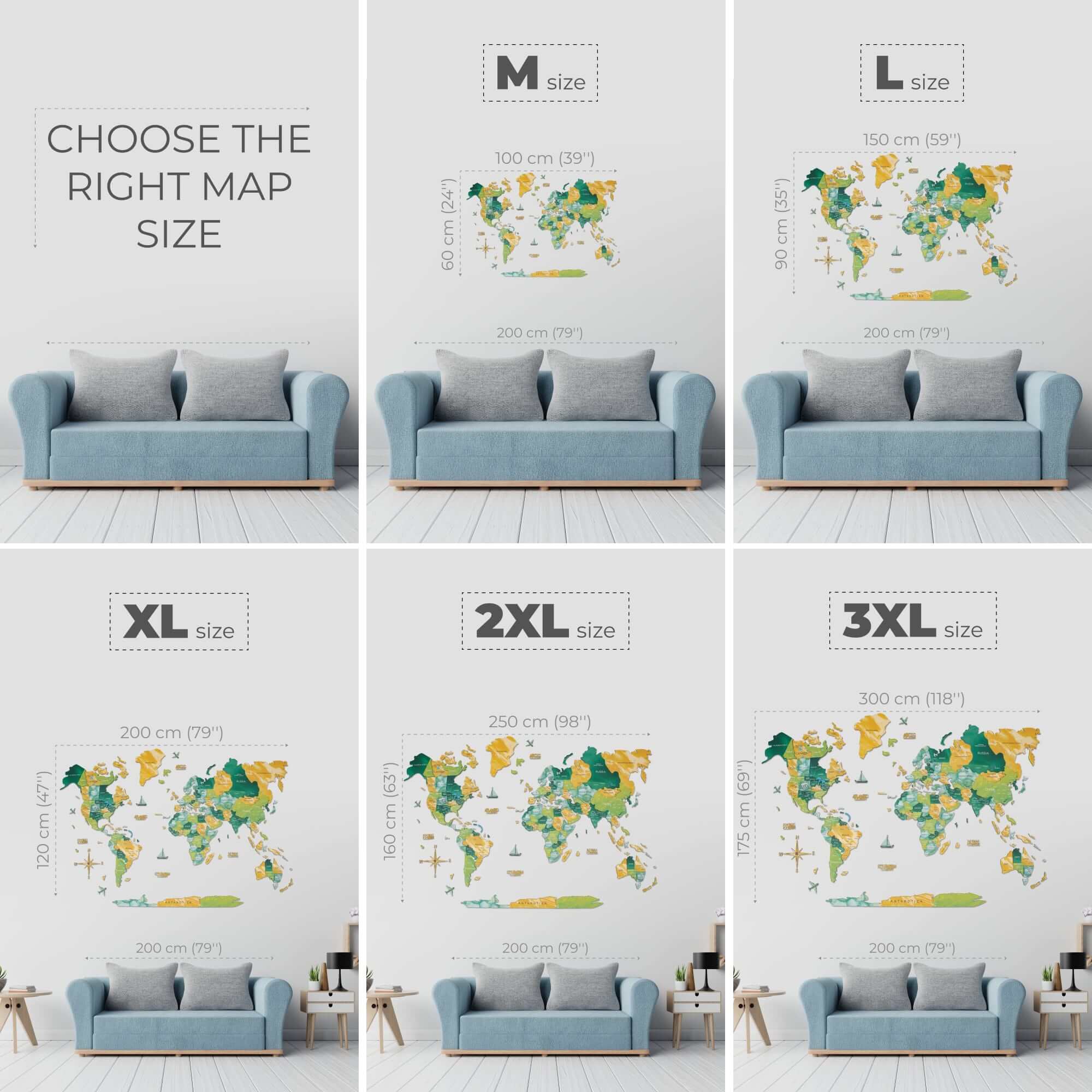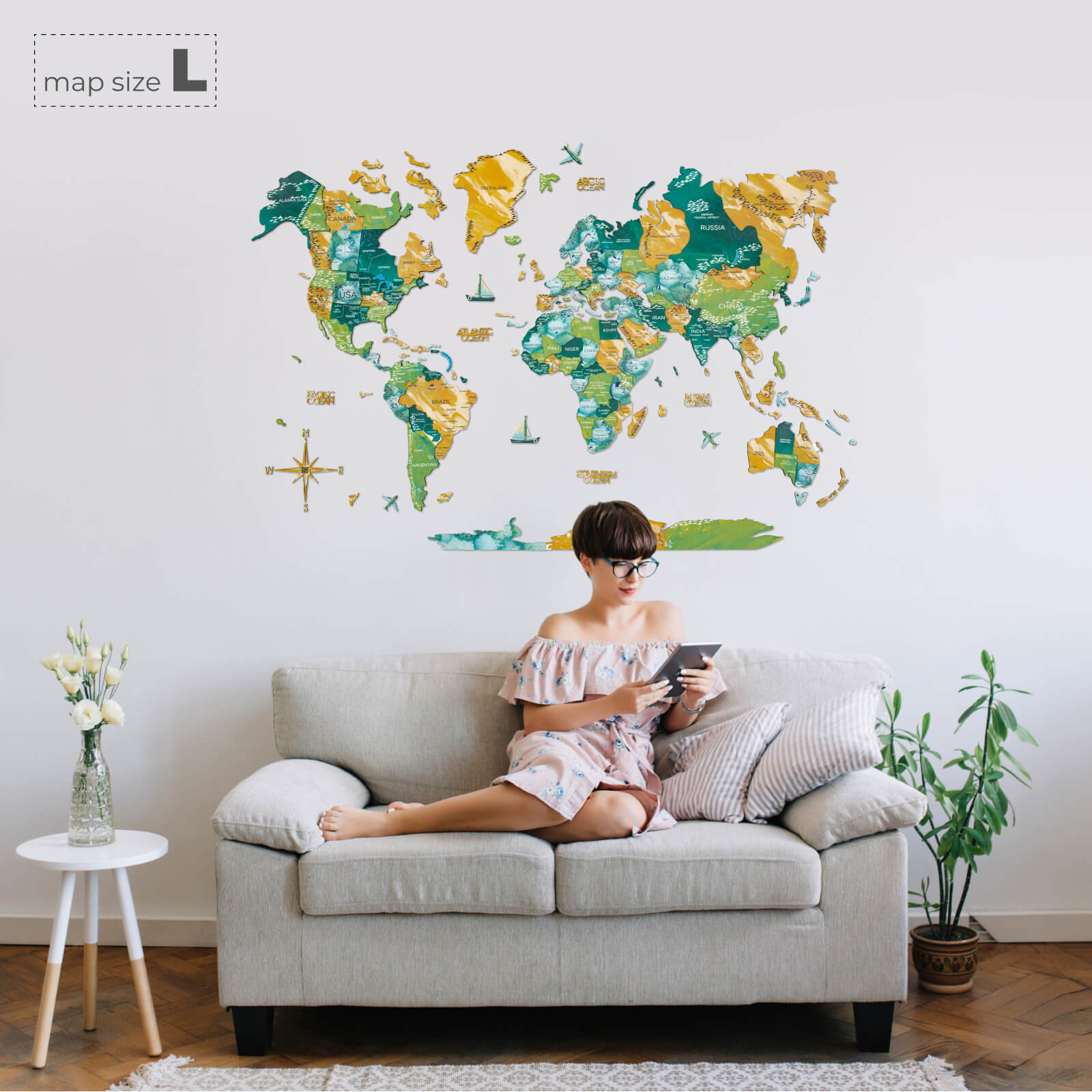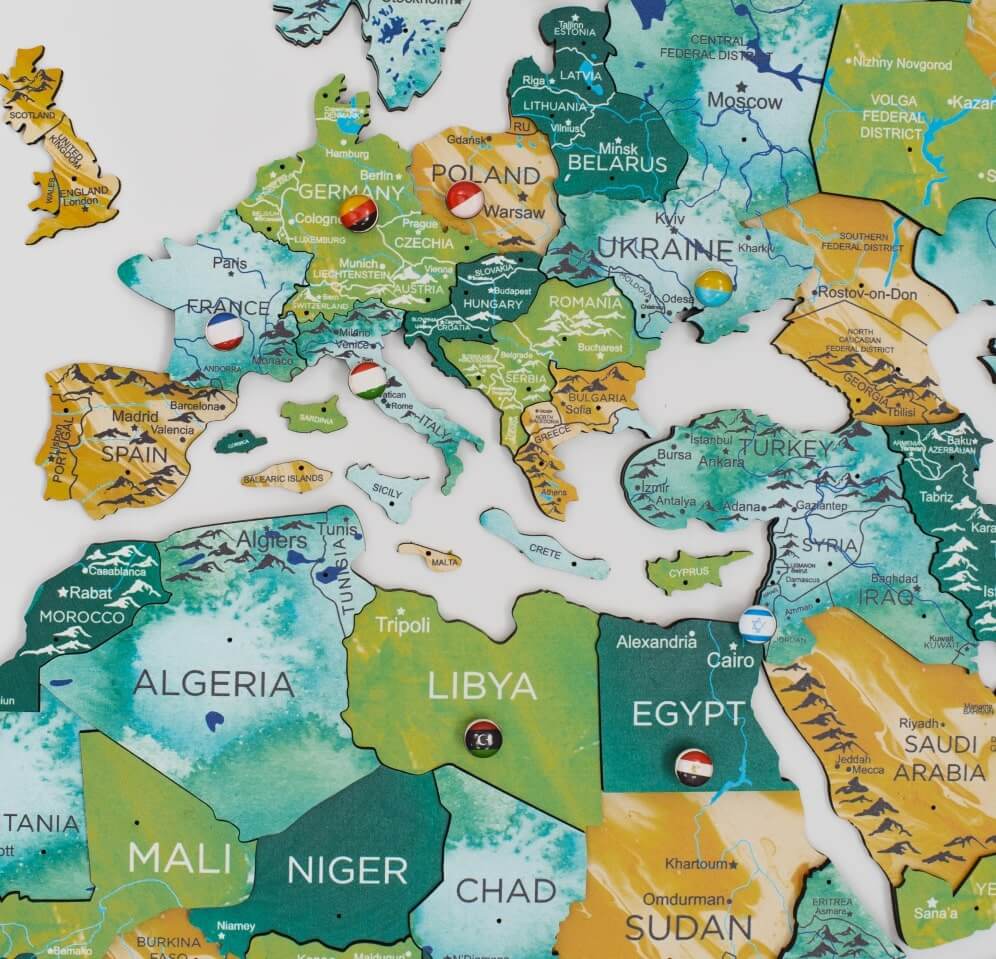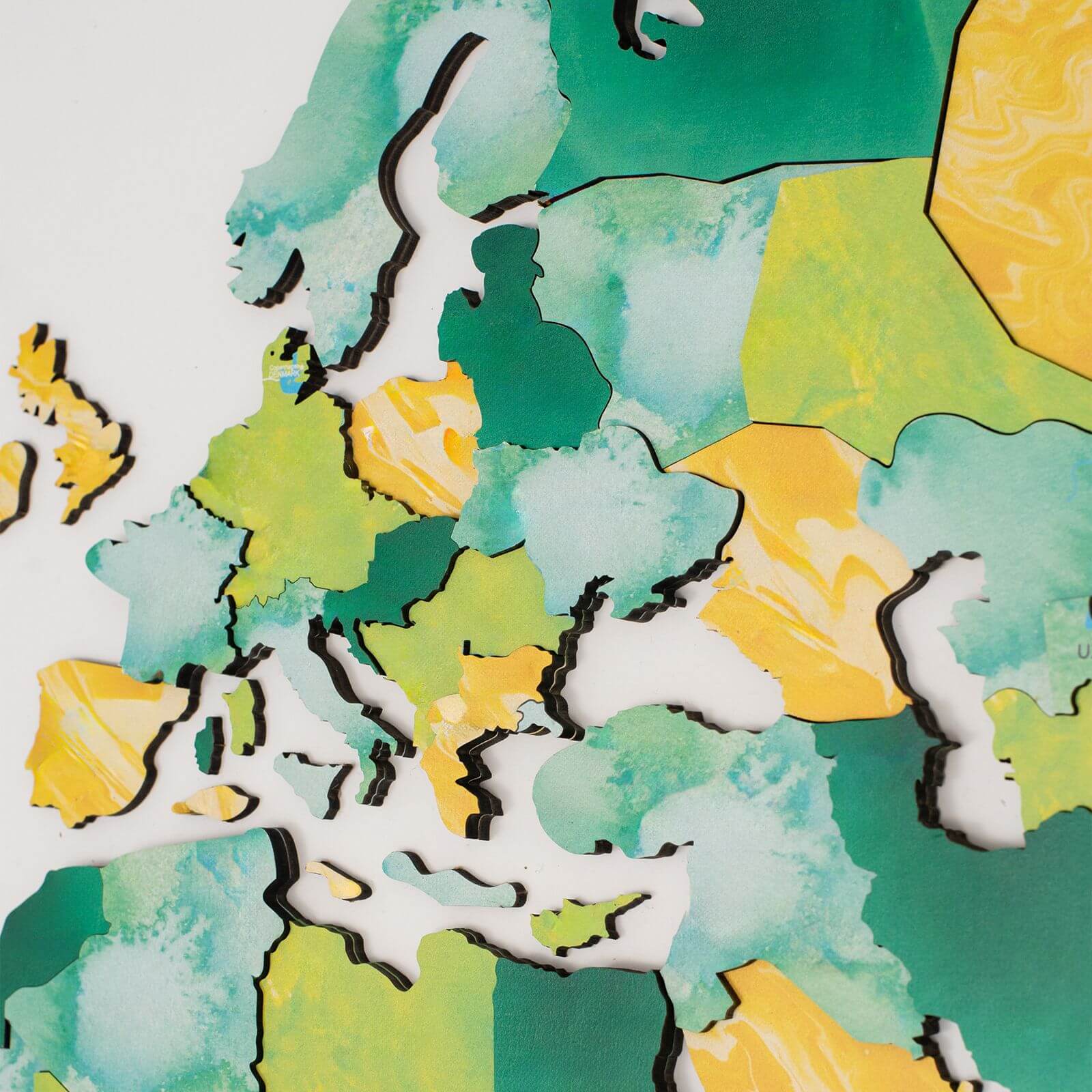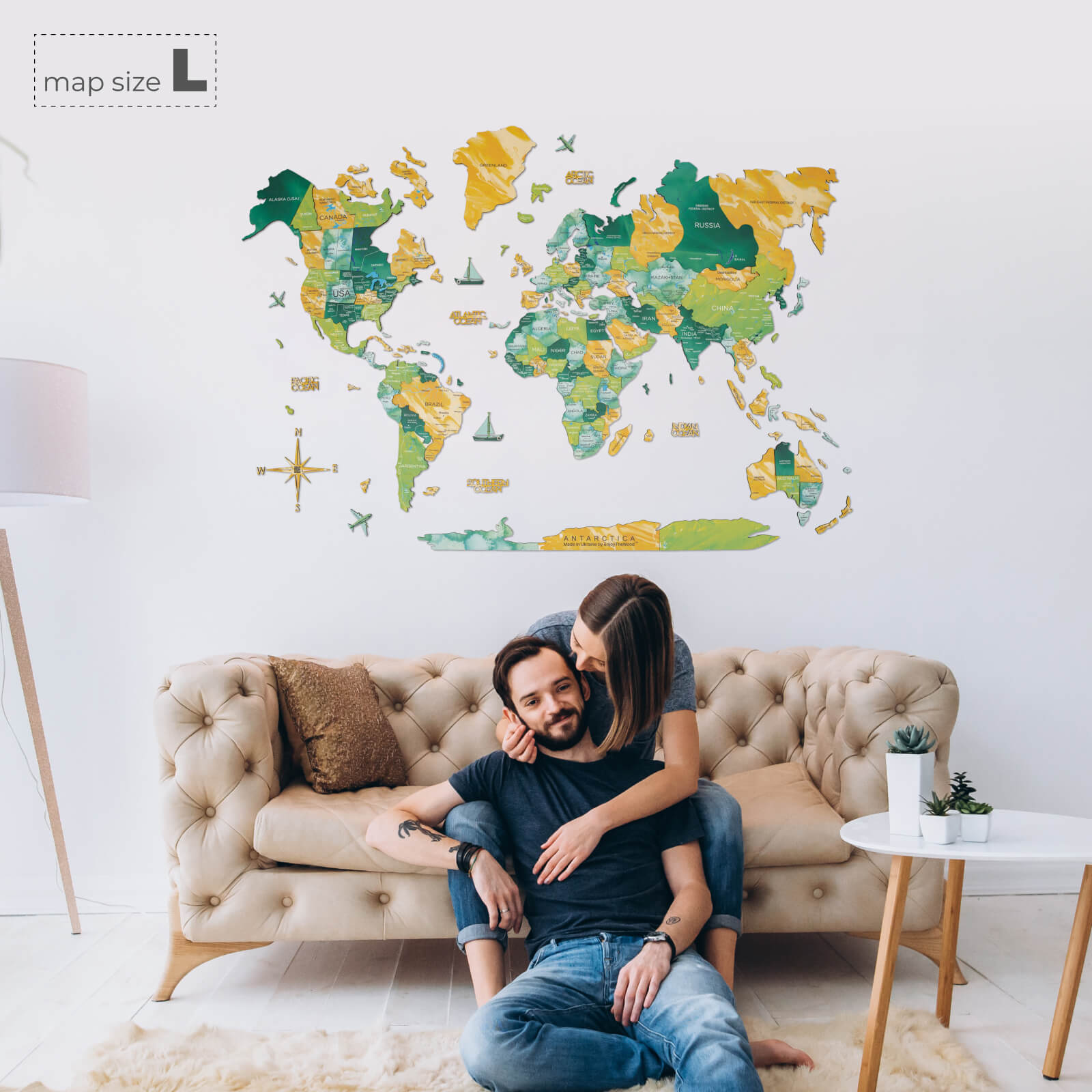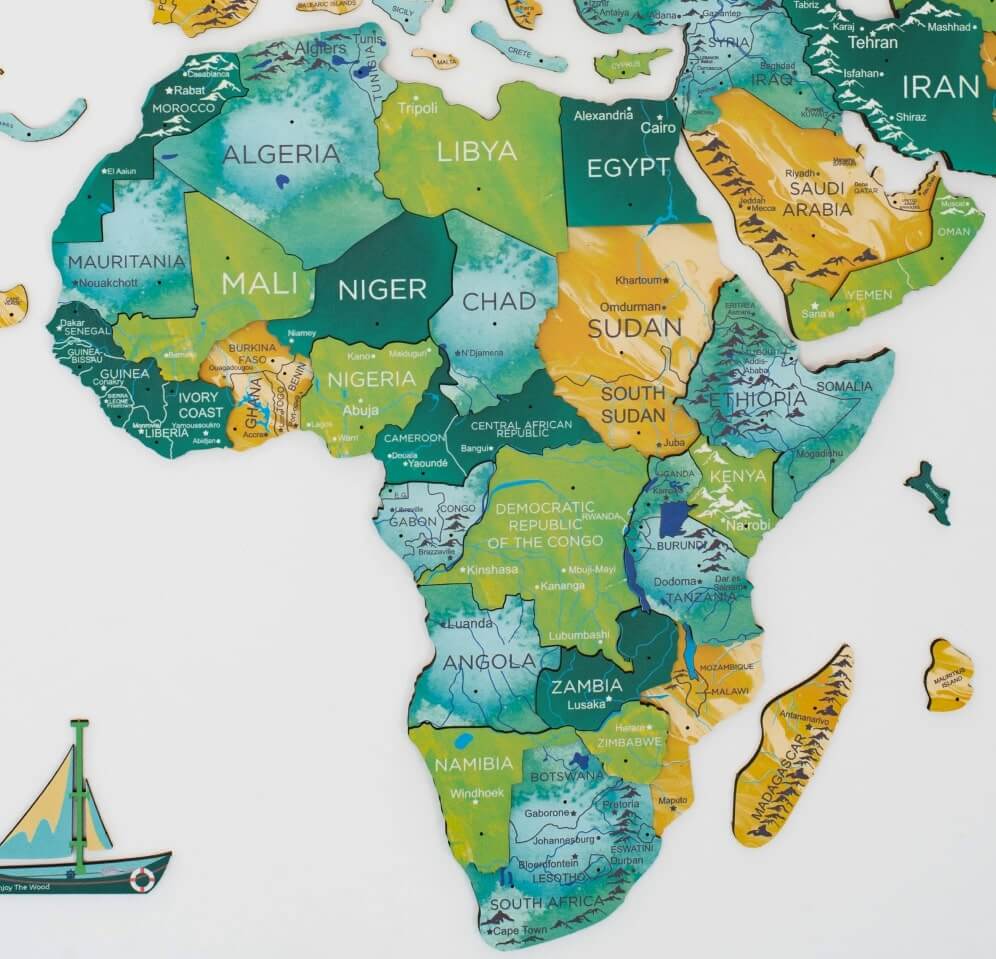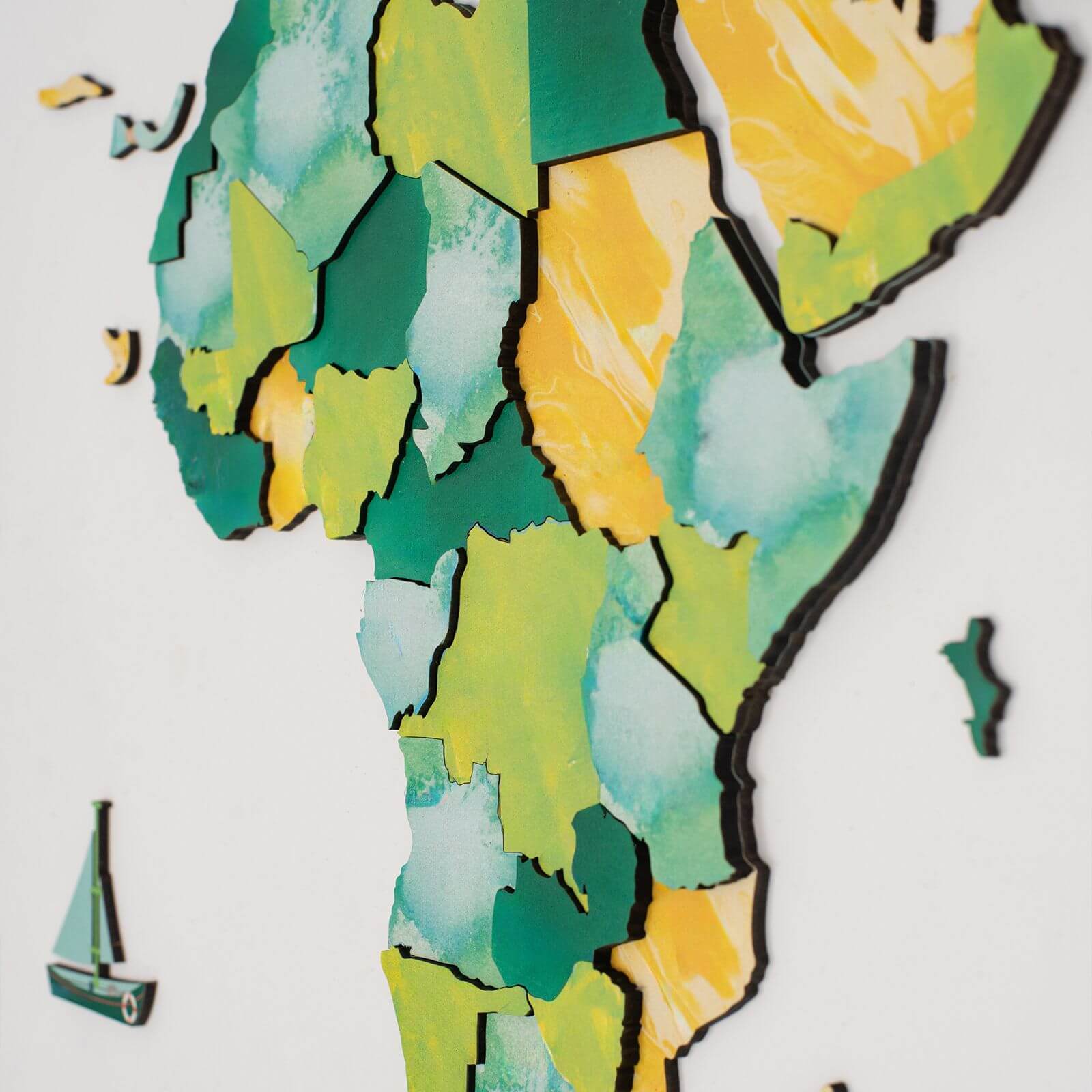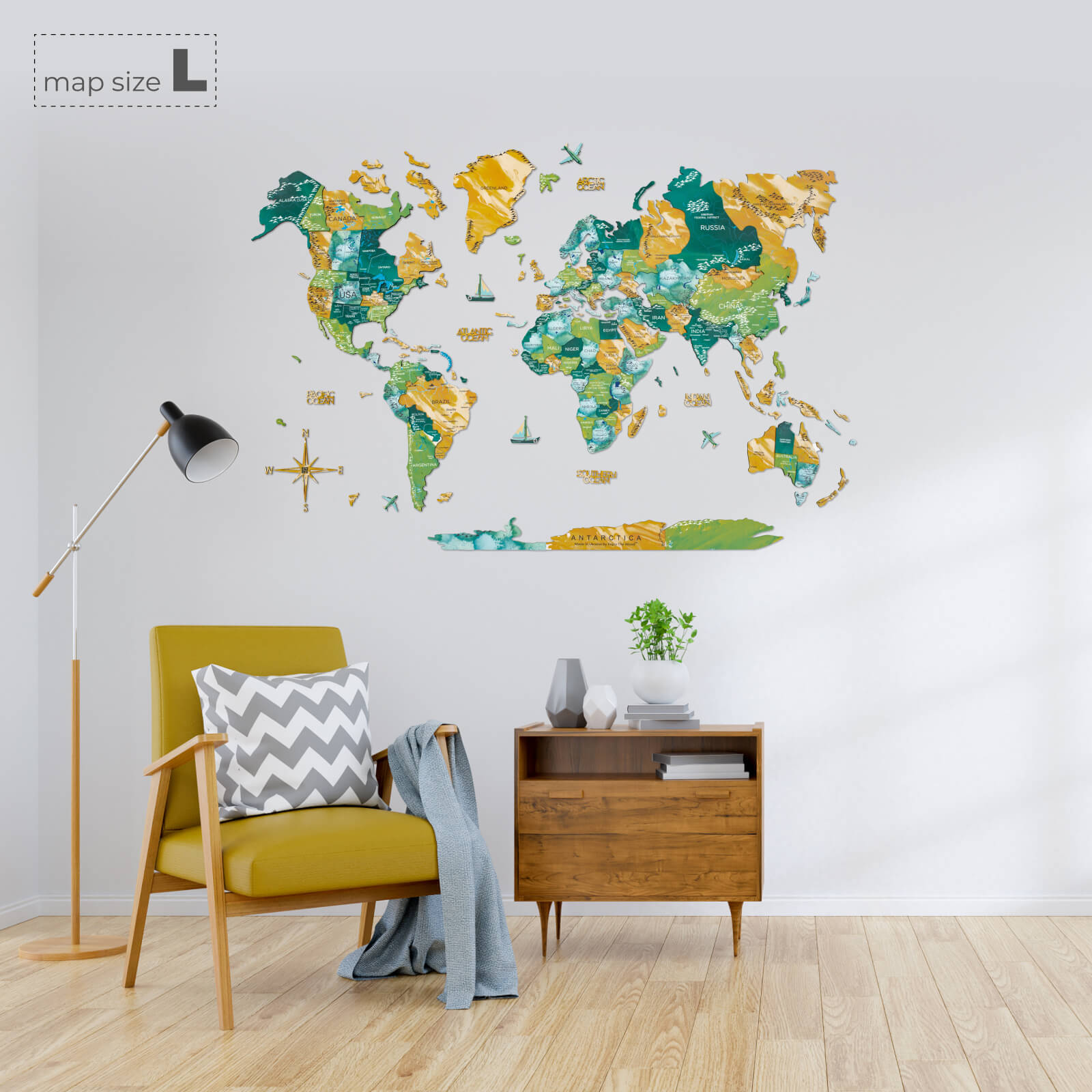 3D Wooden World Map Surface
Discover the world like never before with this incredible 3D Wooden World Map Surface! Its natural green and yellow combination brings a unique beauty and depth to your walls and is perfect for the adventurous spirit.
Only maps left in stock!

BUY NOW!
people bought this product in the last 24 hours
visitor(s) currently looking at this product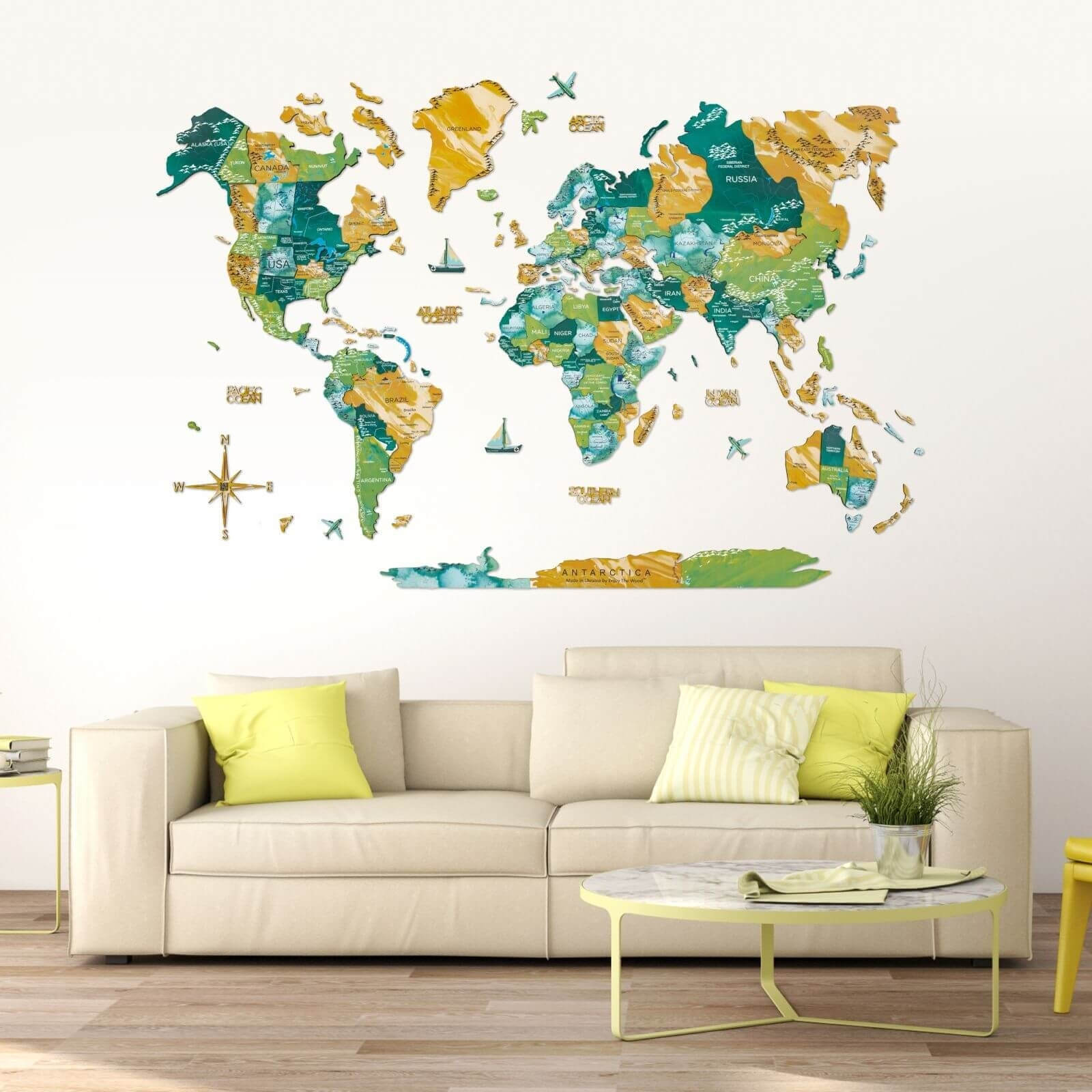 Product description
Enjoy The Wood traveler décor is a must-have for anyone looking to add a touch of style to any space. It comes in various designs and spring colors. Put a world map up to add a sense of cohesion to any setting.
The 3D map is available in different options:

Blank Map (only Map, names and borders NOT printed);
Prime+ ( Map with names, borders, rivers, lakes +mountains printed);
The map of the world in color offers a comprehensive view of critical elements, encompassing country names and boundaries, capital cities, urban centers, rivers, lakes, and mountain ranges. However, certain smaller islands and nations have been omitted from the design, making maps unsuitable for educational purposes. To unify your colorful 3D wall art, be sure to add these flag push pins to your cart.

You'll be pleasantly surprised by how swiftly you can assemble the wooden map, with the entire process typically taking no more than 1-2 hours. Thanks to Enjoy The Wood's detailed instructions and the included sticky tape, you'll master the task quickly.
Specification:
As the first creators of Wooden World Maps, Enjoy The Wood offers you original products backed by a strong patent portfolio, reaffirming our commitment to innovation and protection 🥇. Colorful 3D wall art expertly shaped from robust fiberwood boasts eco-friendly credentials with its absence of toxic finishes and is lovingly handcrafted for enduring quality. Its adaptability to various surfaces and easy demounting make it an enduring and versatile addition to your home or office decor.
3D maps of size S, and all sizes in 'blank' options are manufactured without any pre-made holes for push pins.
Default language
English (can be customized)
MISSION OXYGEN:
20 trees today - 50.000 trees tomorrow
Why You'll Love Wood World Map From Enjoy The Wood
FREQUENTLY ASKED QUESTIONS
Have a question ? We are here to help.
Will the Map stick to the wall which is not perfectly smooth and even (i.e. roughcast or wallpaper)?

Yes, it will. It depends on the type and height of the wall surface layer though. The smoother, the better.
How long does it actually take to install the Map?

The installation process takes several hours. It's a fun project to do as a group, if you wish.
Are there any tips to help with the installation?

Hold off on opening your box with the Map for 2-3 hours upon bringing it home, to give it some time to adapt to your home temperature. After opening the box, follow the instructions included and watch the video guides. Please note that to separate the islands, one should gently press on each piece, from top to bottom, until it comes out, to avoid chipping.
This product has no reviews yet.
Popular Posts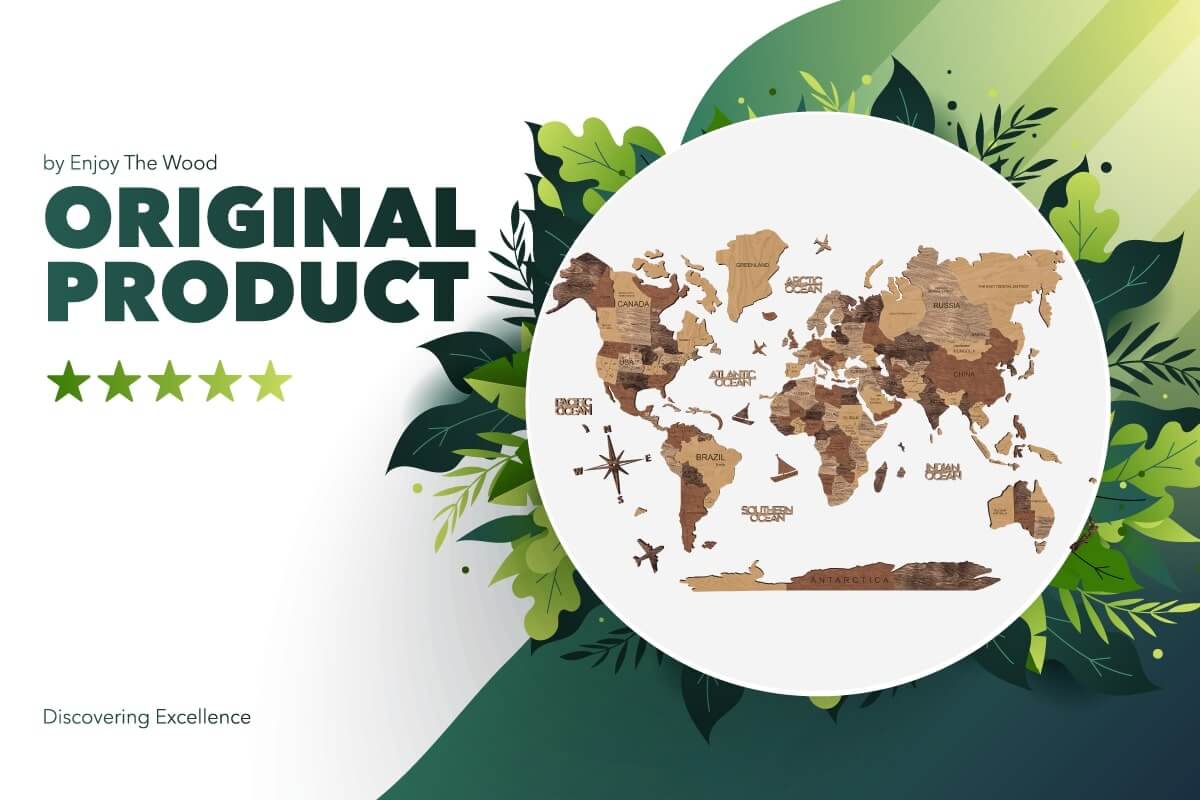 On This Page: The Essence of an Original Product Enjoy The Wood's Originality and Legal Confirmation The Day the World Saw the First Enjoy The Wood Map How to Identify Scammers Opting for Enjoy Th...
On This Page: Enjoy The Wood at TOP 100 USA Awards Enjoy The Wood: The Fostenko Family Goes Above and Beyond at TOP USA Awards The TOP USA Awards 2023 was successfully held, celebrating the amaz...
When it comes to Enjoy The Wood manufacturing, it's not just about in-house production. It's about crafting a memorable customer experience that embodies comfort, elegance, and a chill vibe. We're ...
WE HAVE BEEN FEATURED