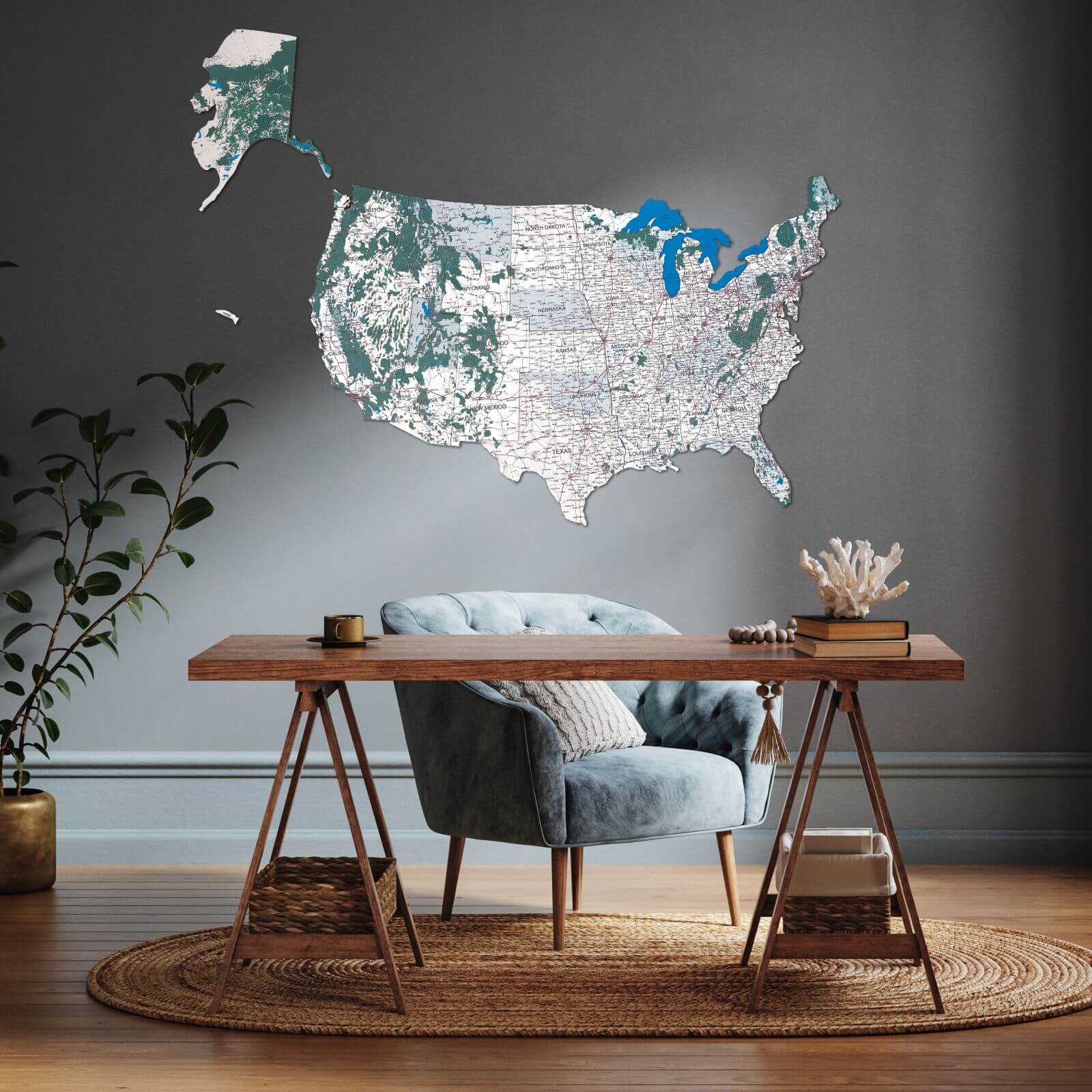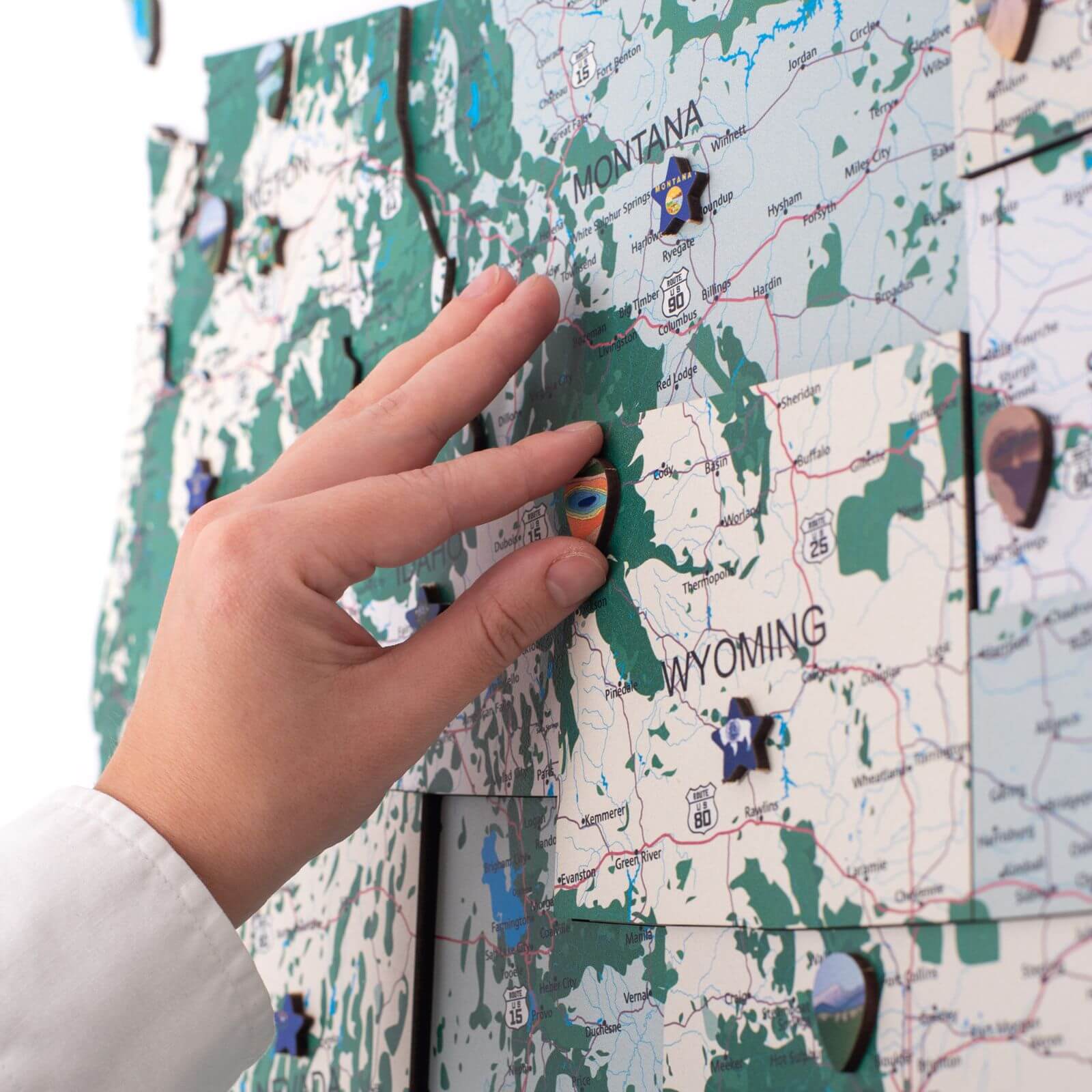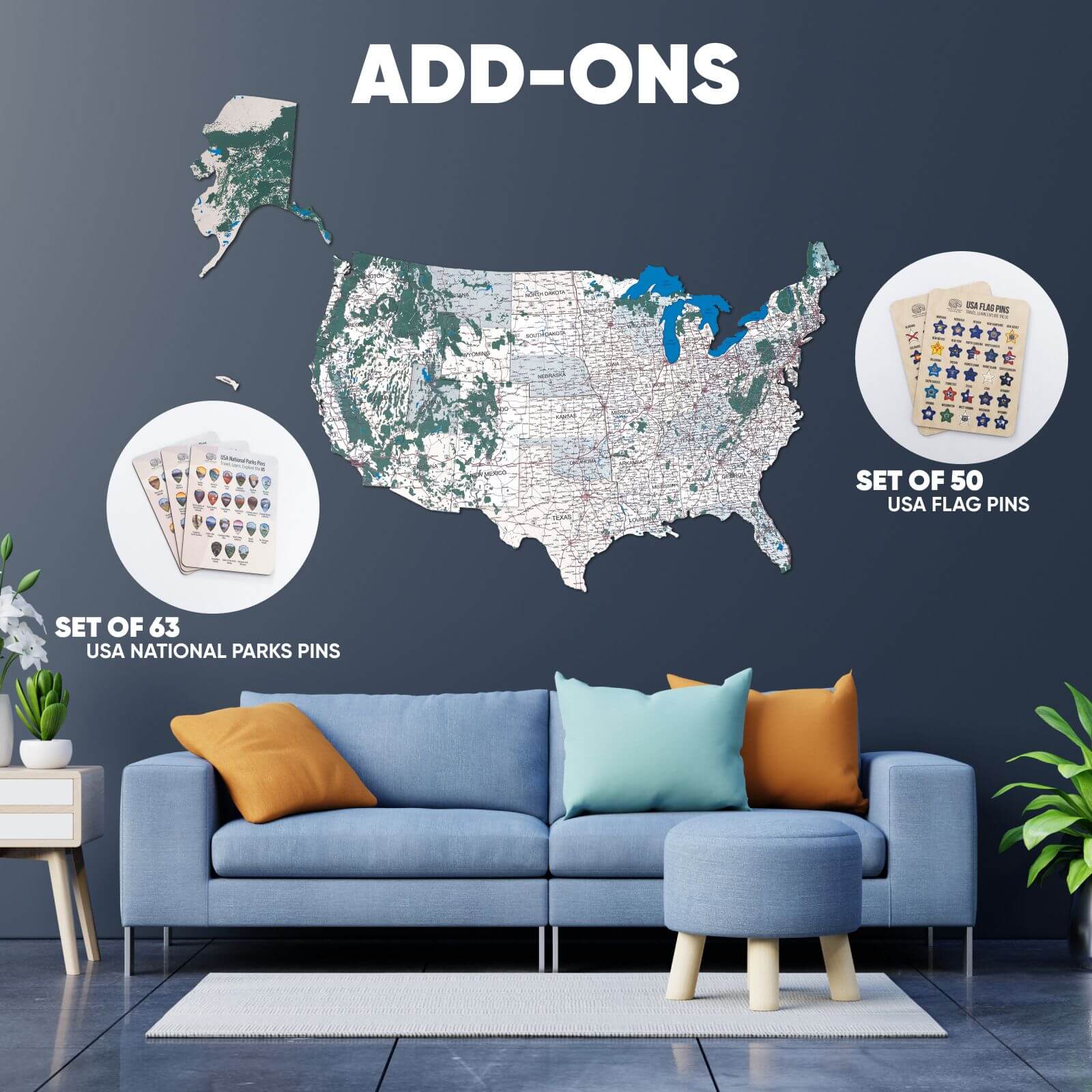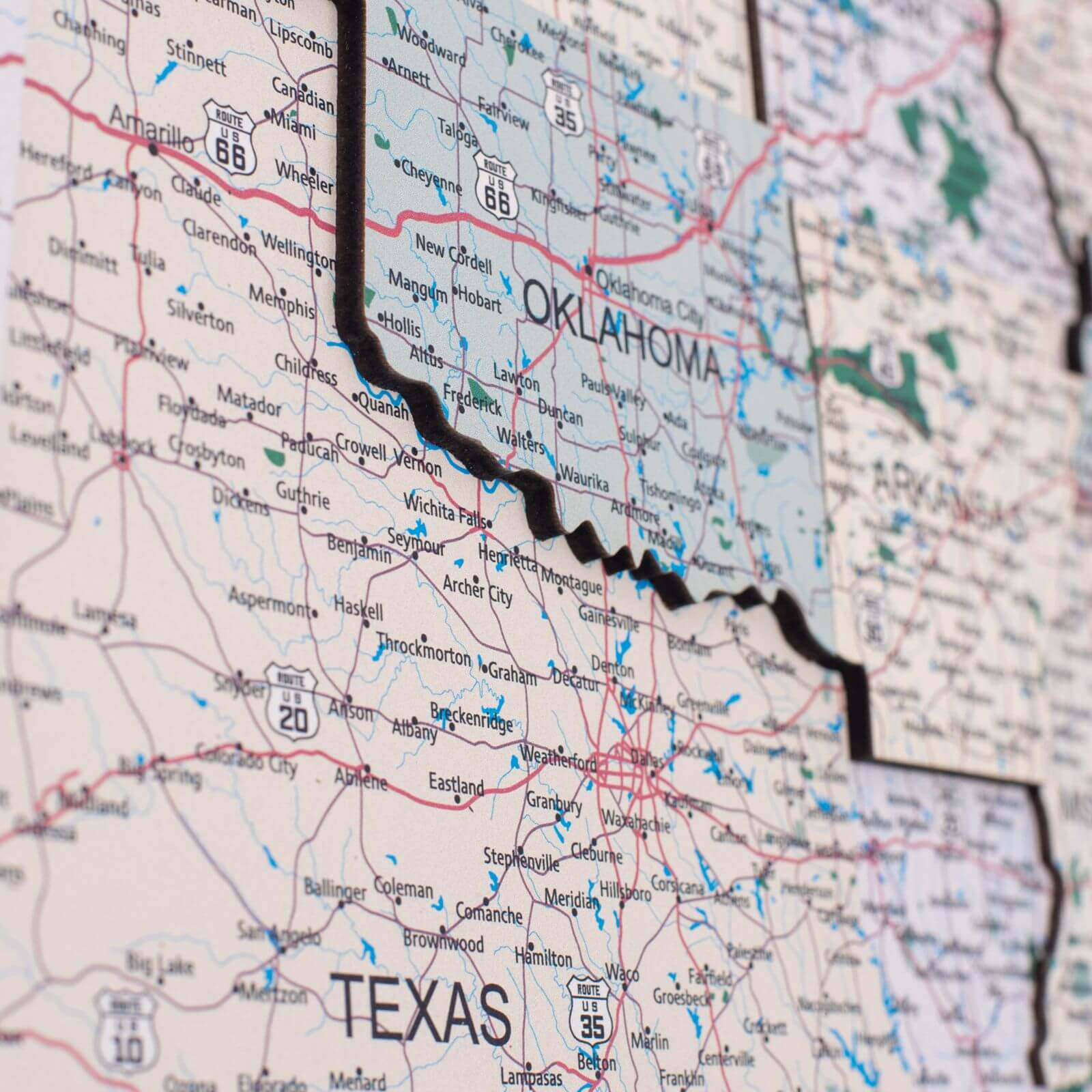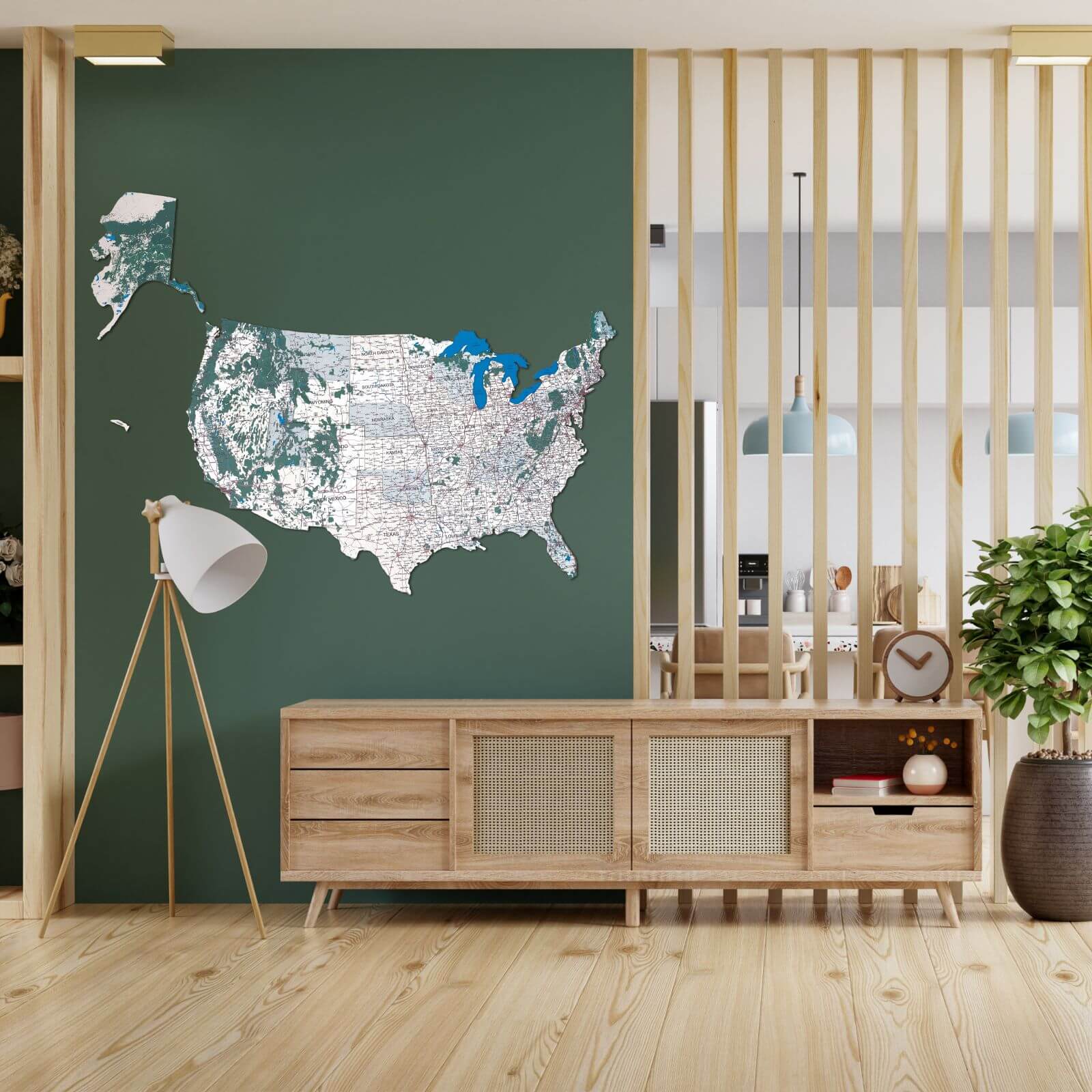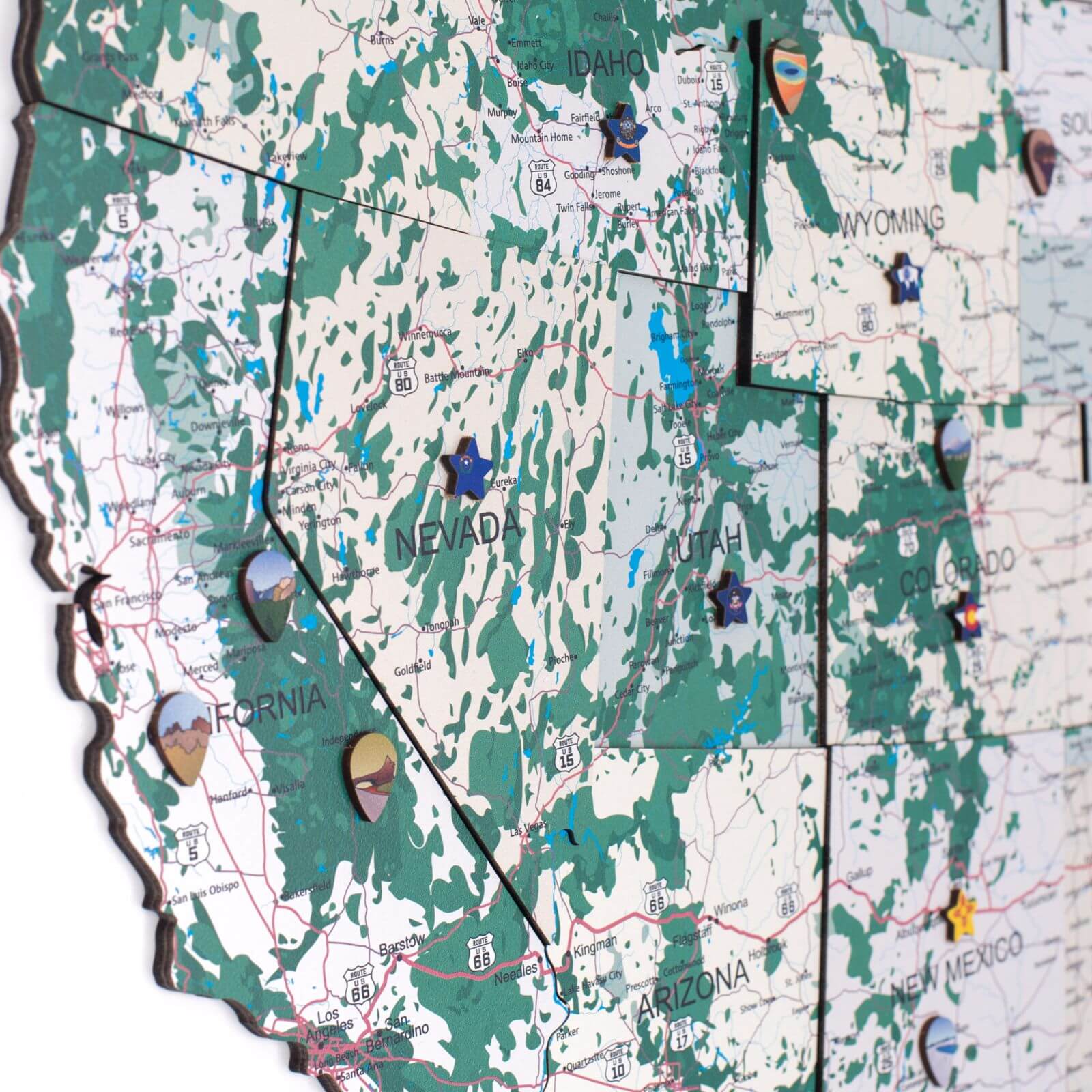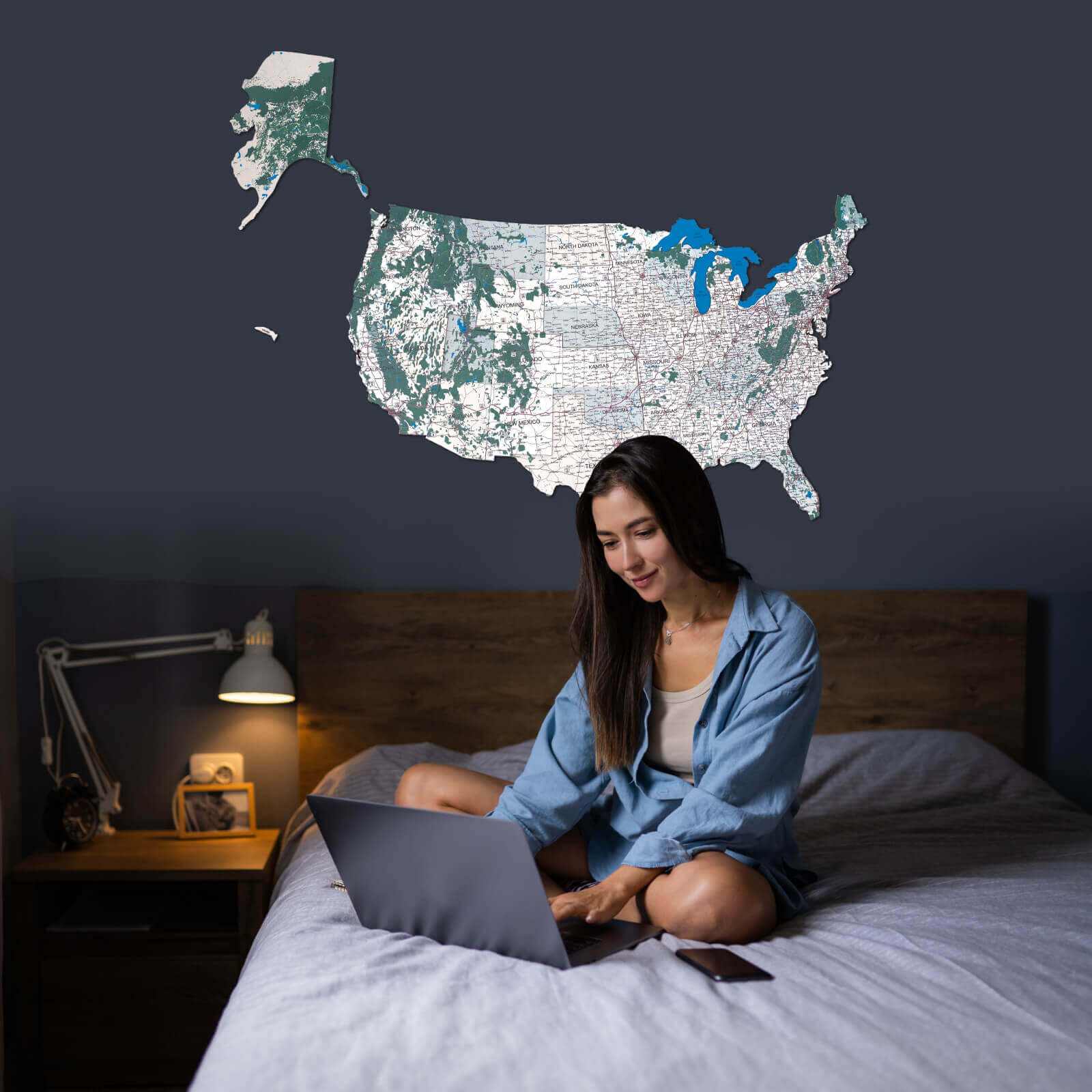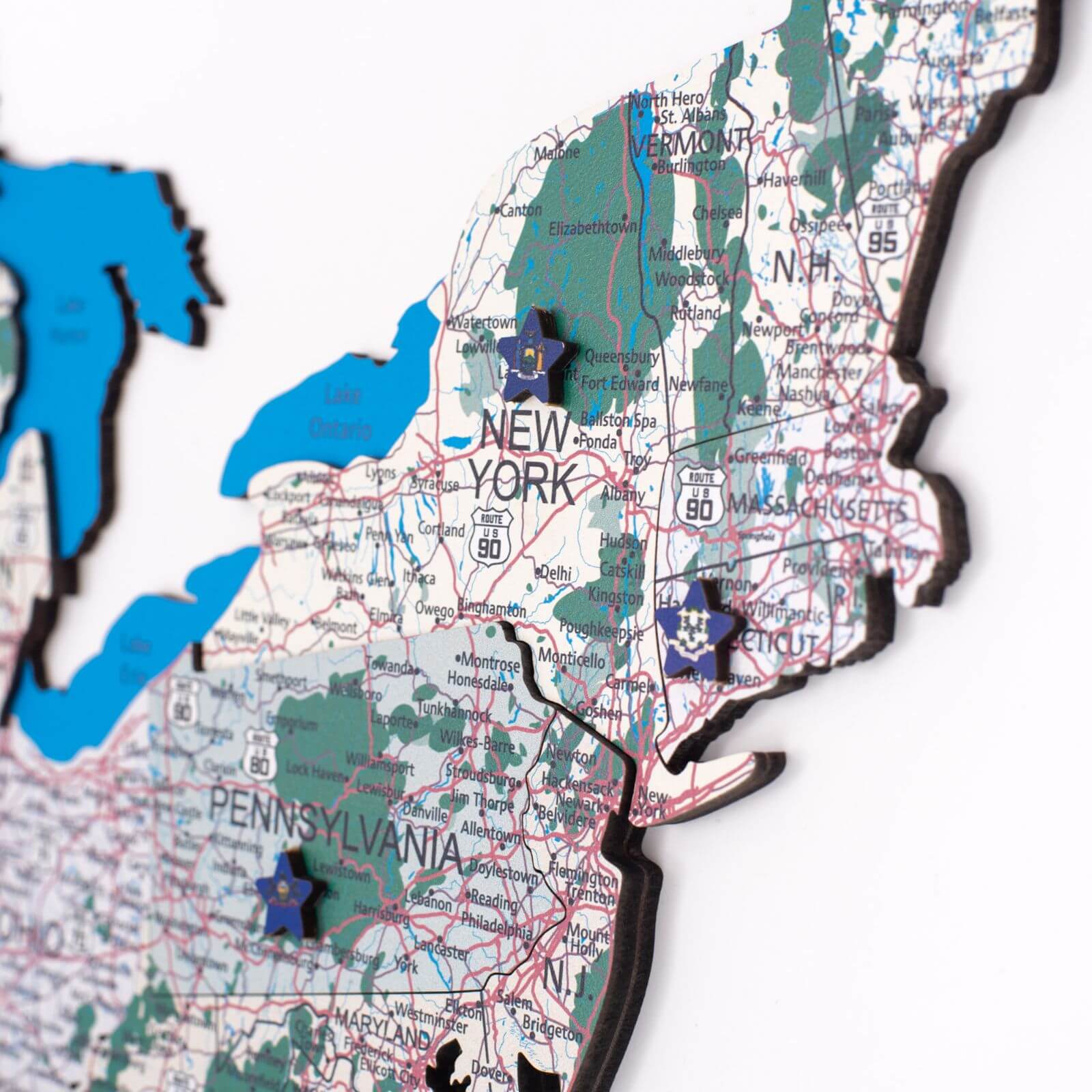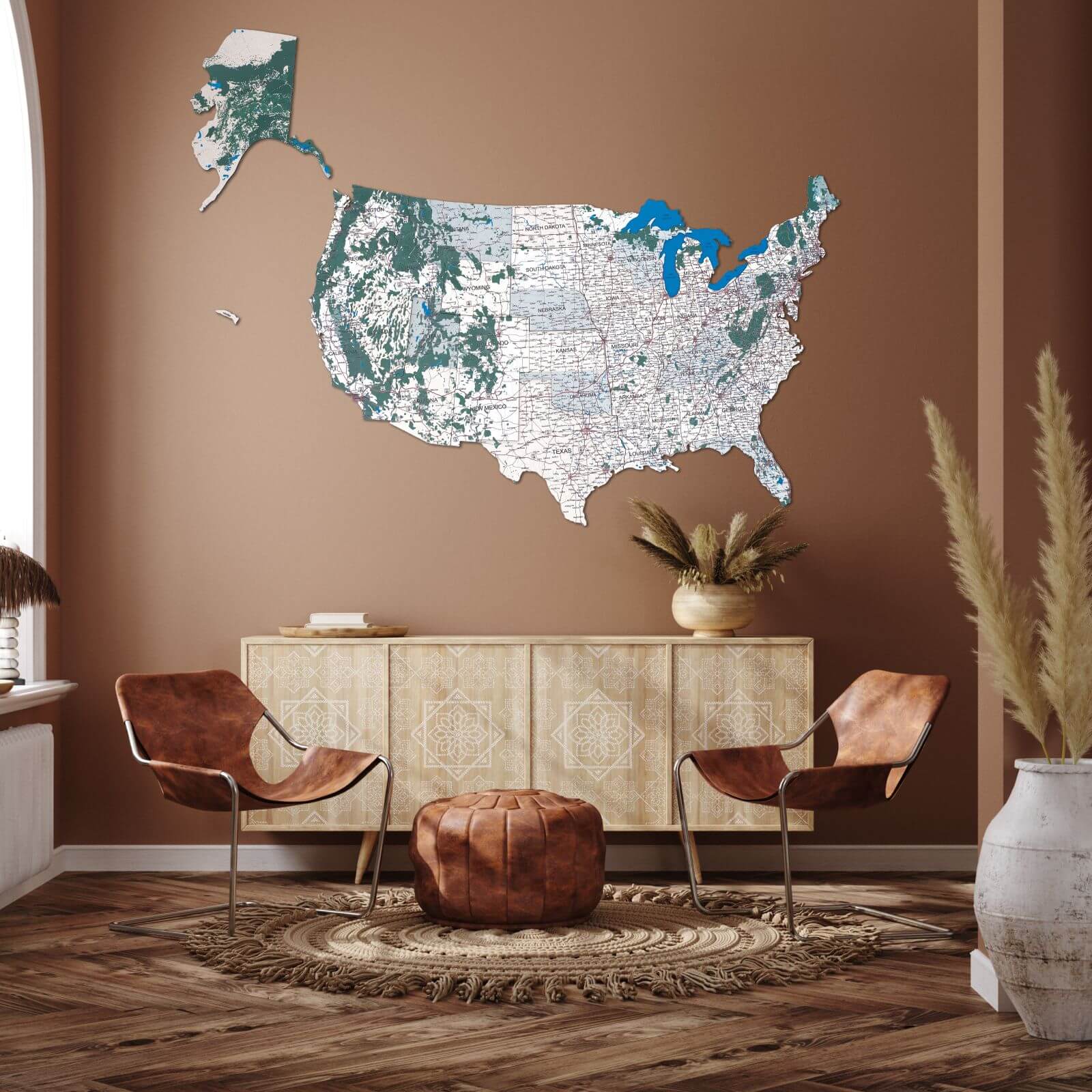 Wooden USA Map
Transform your living or workspace with the captivating charm of the USA + Alaska Wooden Map. Revel in its meticulous detailing, appreciate its uniqueness, and proudly display this exceptional piece that beautifully portrays the grandeur of the American landscape in an artful and distinctive manner.
people bought this product in the last 24 hours

Product description
Detailed Mapping Perfection. Delve into the mesmerizing details of our USA + Alaska Wooden Map, meticulously highlighting the diverse cities, road networks, and majestic rivers.
Material & Thickness. Crafted from premium fibreboard material with a thickness approx. 6 mm (0.24'), this map strikes the perfect balance between durability and elegance. Its sturdy build ensures longevity while maintaining a sleek and refined aesthetic.
Multiple Sizes Available. Choose from three convenient sizes - Medium (100 x 61 cm (24"х39")), or Large (150 x 94 cm (37"х59")) - catering to various spaces and preferences. Regardless of size, each map promises the same level of exquisite detail and quality craftsmanship.
Guaranteed Shipping. We understand the excitement of receiving your order promptly. Rest assured, our guaranteed shipping ensures a seamless delivery experience.
What's Included. Inside the package, you'll find expertly cut map pieces, accompanied by double-sided sticky tape for easy assembly. Clear and user-friendly instructions ensure a hassle-free setup, allowing you to showcase and admire your stunning map without delay.
Special accessories. To upgrade your Wooden US Map, highly recommend you add National Parks Pins and US Flag Pins to your cart.
Specification:
Default language
English (can be customized)
MISSION OXYGEN:
20 trees today - 50.000 trees tomorrow
FREQUENTLY ASKED QUESTIONS
Have a question ? We are here to help.
Will the Map stick to the wall which is not perfectly smooth and even (i.e. roughcast or wallpaper)?

Yes, it will. It depends on the type and height of the wall surface layer though. The smoother, the better.
How long does it actually take to install the Map?

The installation process takes several hours. It's a fun project to do as a group, if you wish.
Are there any tips to help with the installation?

Hold off on opening your box with the Map for 2-3 hours upon bringing it home, to give it some time to adapt to your home temperature. After opening the box, follow the instructions included and watch the video guides. Please note that to separate the islands, one should gently press on each piece, from top to bottom, until it comes out, to avoid chipping.
Popular Posts
On This Page: Minimalist Decorating Ideas #1 Wooden 2D Map of the World #2 Wooden 3D World Map Wall Art #3 World Map Concrete – Minimalist Home Décor #4 Glass Vases – Minimalist Decorating #5 Aest...
On This Page: #1 Add Decorative Wall Map Like Travel Wall Decor #2 Use Wooden Lake Maps as Travel Themed Decor #3 Add Wooden Key Holder as Travel Inspired Decor #4 Use Wooden City Map Like Travel...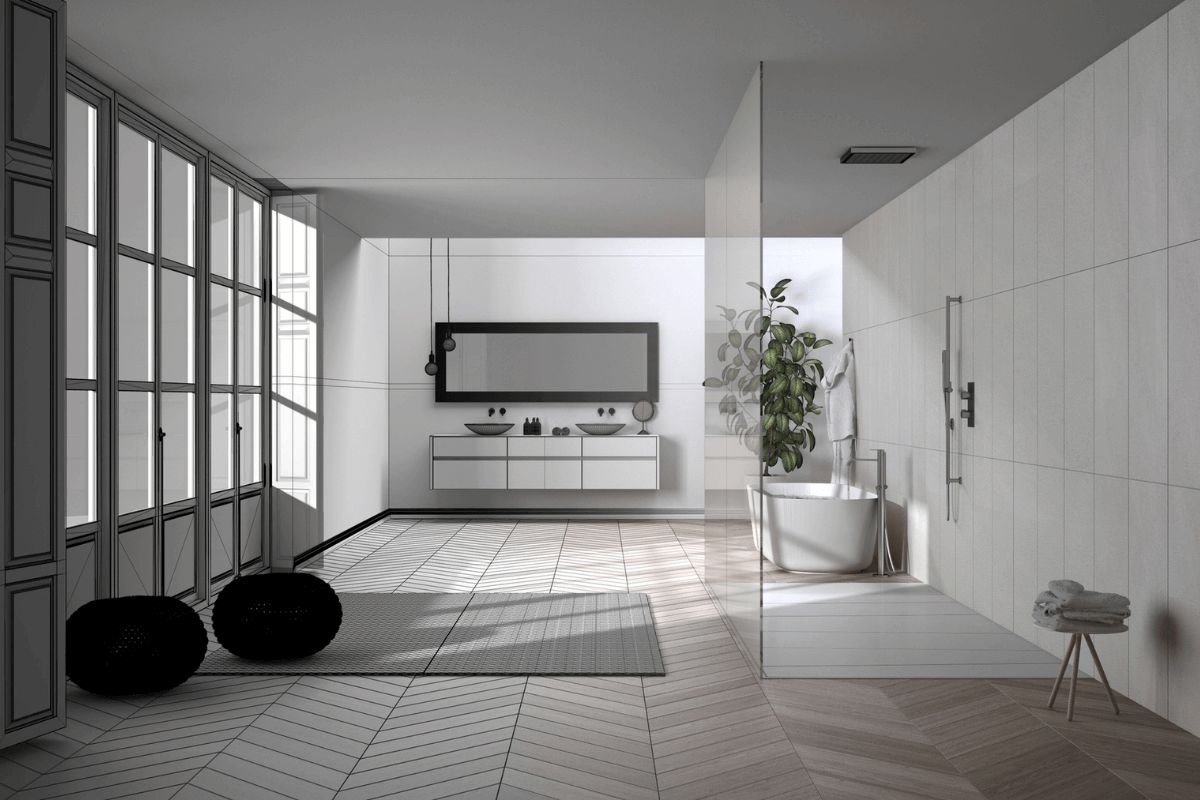 On This Page: Decor Ideas for Beige and Gray Bathroom Black and Grey Bathroom Decor Ideas White and Gray Bathroom Decorating Decorating Ideas for Pink and Grey Bathroom Gray and Gold Bathroom Déco...
WE HAVE BEEN FEATURED