Product description
Explore your favorite city with our Poster City Map Custom! This elegant and stylish city map is handcrafted with love in Ukraine, featuring a six mm thickness and a size of 22 x 30 cm. It's the perfect way to make a stylish statement while exploring your city—simply customize it and add to the cart!
Having difficulty finding your city? Contact our team for help! service@enjoythewood.com

Specification:
Default language
English (can be customized)
MISSION OXYGEN:
20 trees today - 50.000 trees tomorrow
This product has no reviews yet.
Popular Posts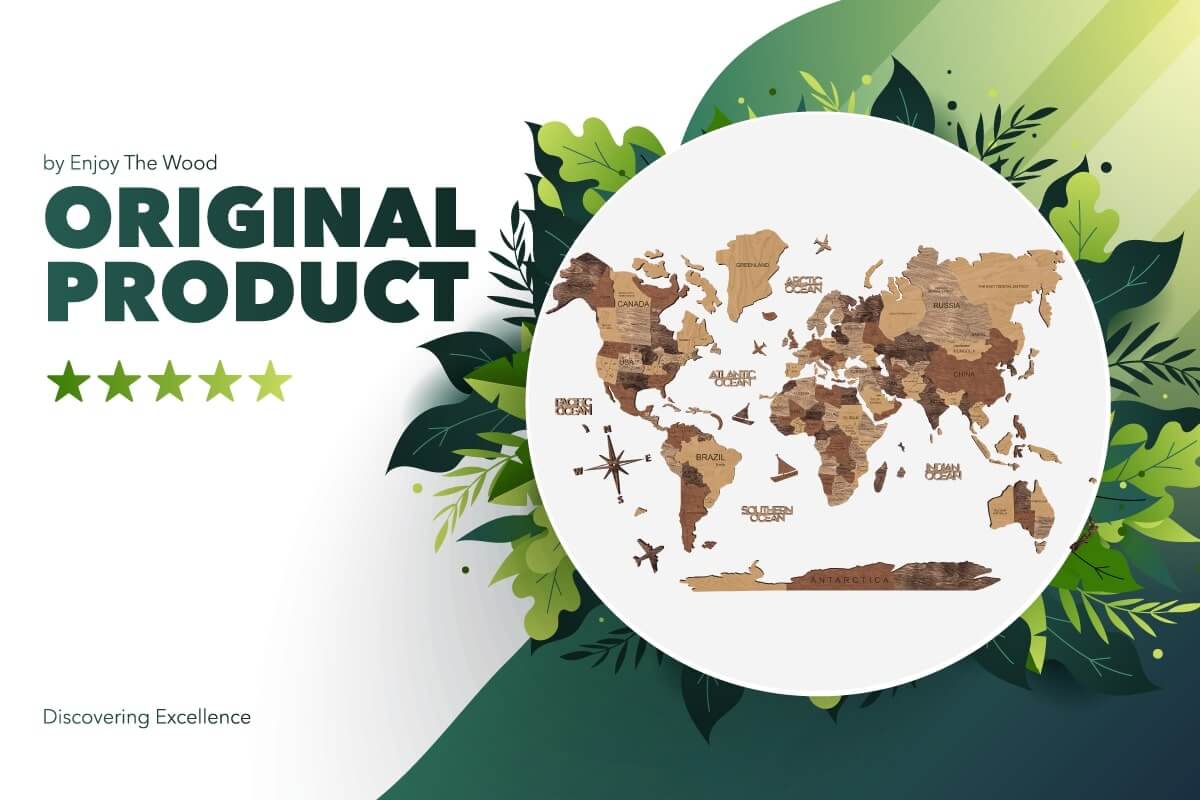 On This Page: The Essence of an Original Product Enjoy The Wood's Originality and Legal Confirmation The Day the World Saw the First Enjoy The Wood Map How to Identify Scammers Opting for Enjoy Th...
On This Page: Enjoy The Wood at TOP 100 USA Awards Enjoy The Wood: The Fostenko Family Goes Above and Beyond at TOP USA Awards The TOP USA Awards 2023 was successfully held, celebrating the amaz...
When it comes to Enjoy The Wood manufacturing, it's not just about in-house production. It's about crafting a memorable customer experience that embodies comfort, elegance, and a chill vibe. We're ...
WE HAVE BEEN FEATURED