Product description
Discover a new side of New York City with our Poster City Map. Crafted by hand in Ukraine, this 6mm thick wall map is an elegant addition to any living space. Its 22x30cm size adds an eye-catching design element, and its stylish details bring a modern touch to any home.
Specification:
Default language
English (can be customized)
MISSION OXYGEN:
20 trees today - 50.000 trees tomorrow
This product has no reviews yet.
Popular Posts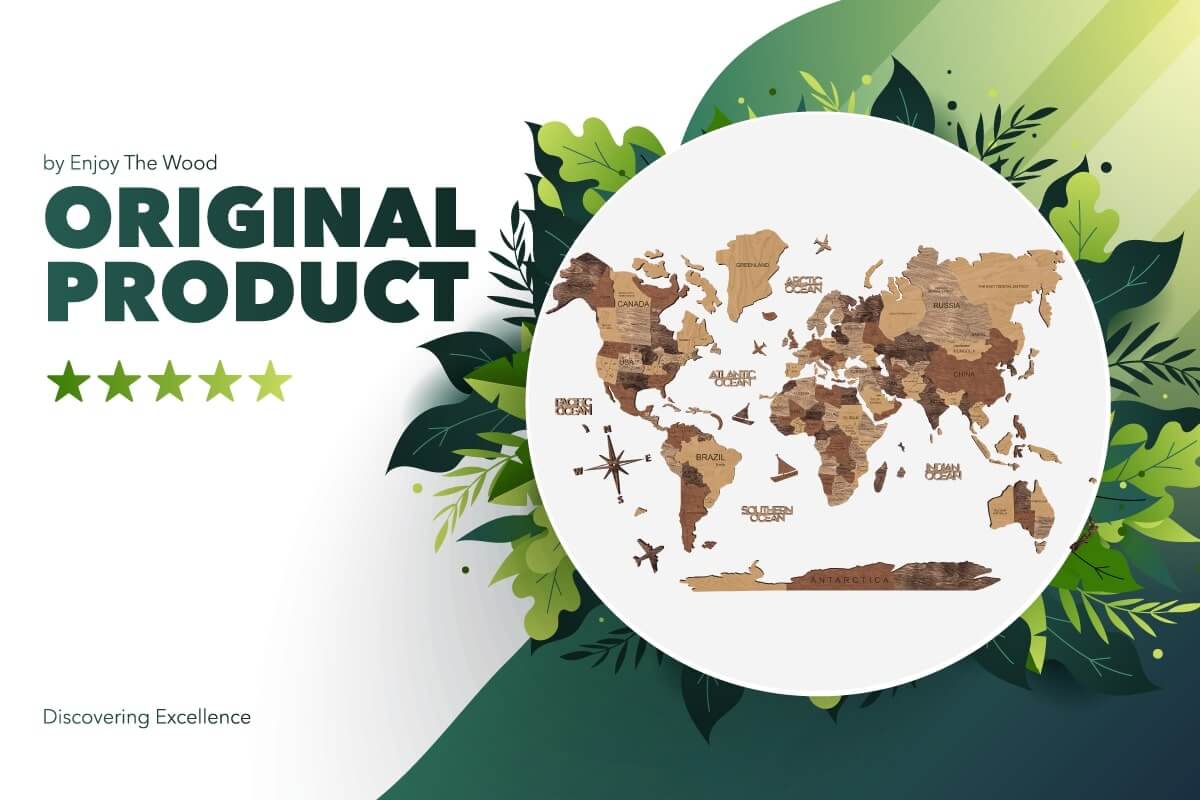 On This Page: The Essence of an Original Product Enjoy The Wood's Originality and Legal Confirmation The Day the World Saw the First Enjoy The Wood Map How to Identify Scammers Opting for Enjoy Th...
On This Page: Enjoy The Wood at TOP 100 USA Awards Enjoy The Wood: The Fostenko Family Goes Above and Beyond at TOP USA Awards The TOP USA Awards 2023 was successfully held, celebrating the amaz...
When it comes to Enjoy The Wood manufacturing, it's not just about in-house production. It's about crafting a memorable customer experience that embodies comfort, elegance, and a chill vibe. We're ...
WE HAVE BEEN FEATURED