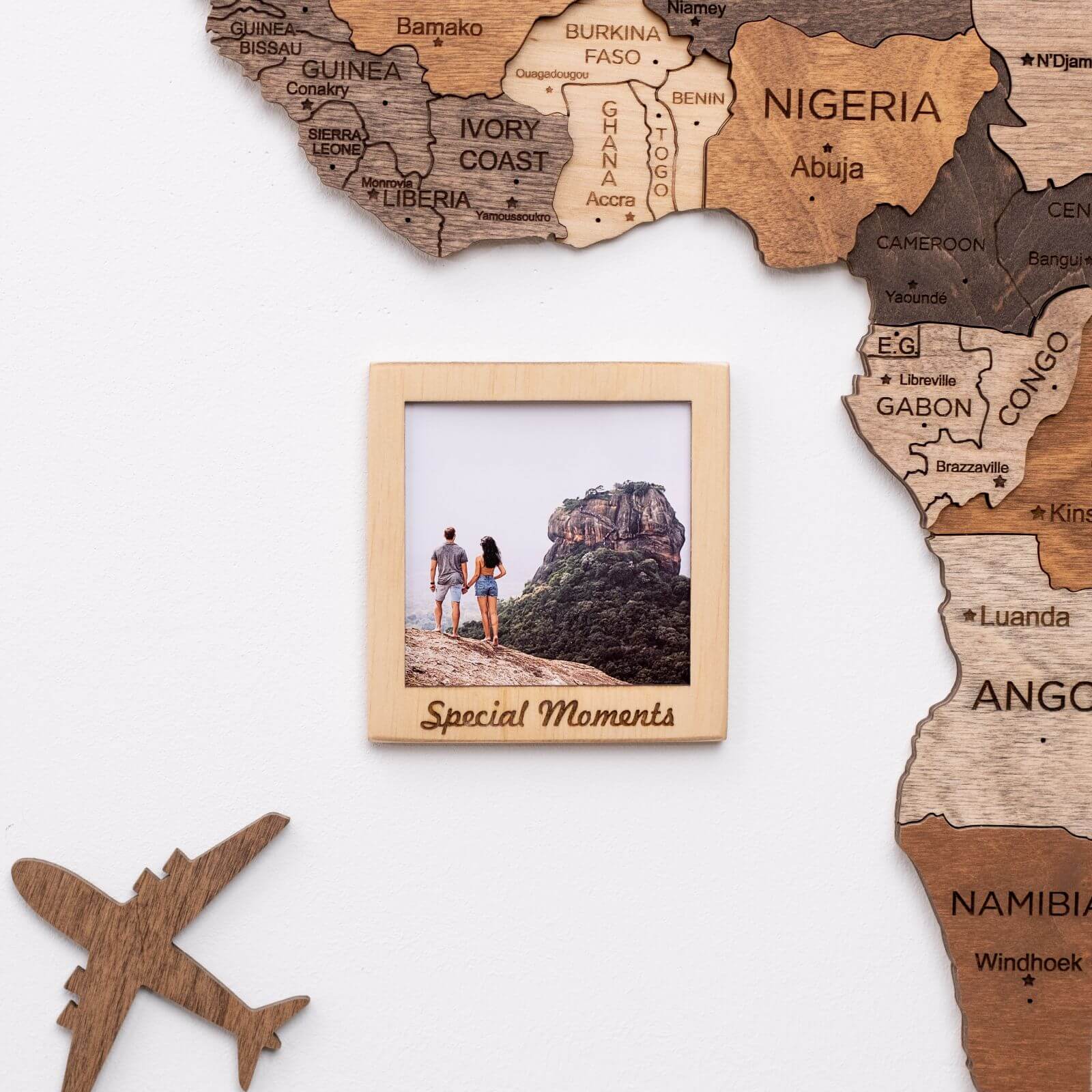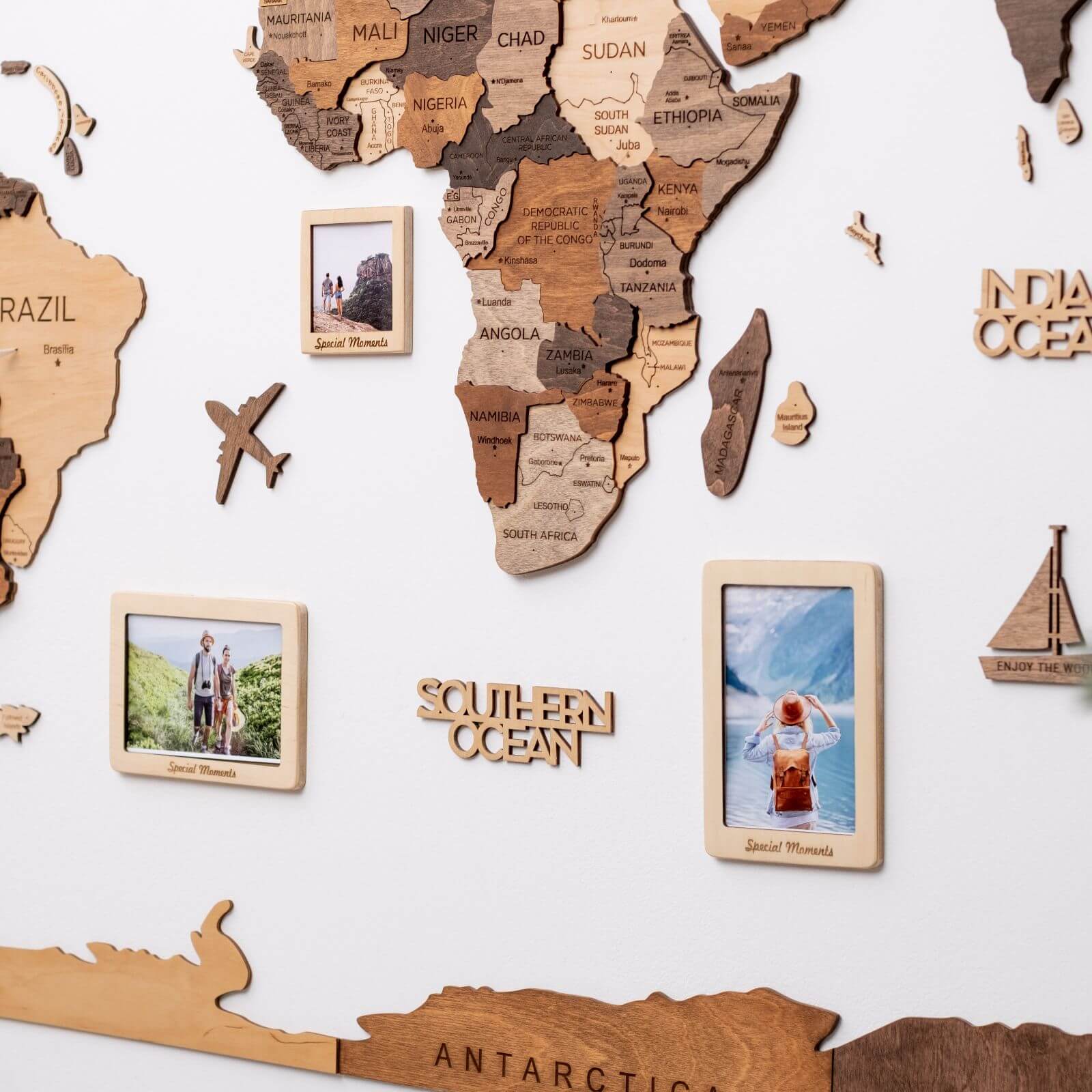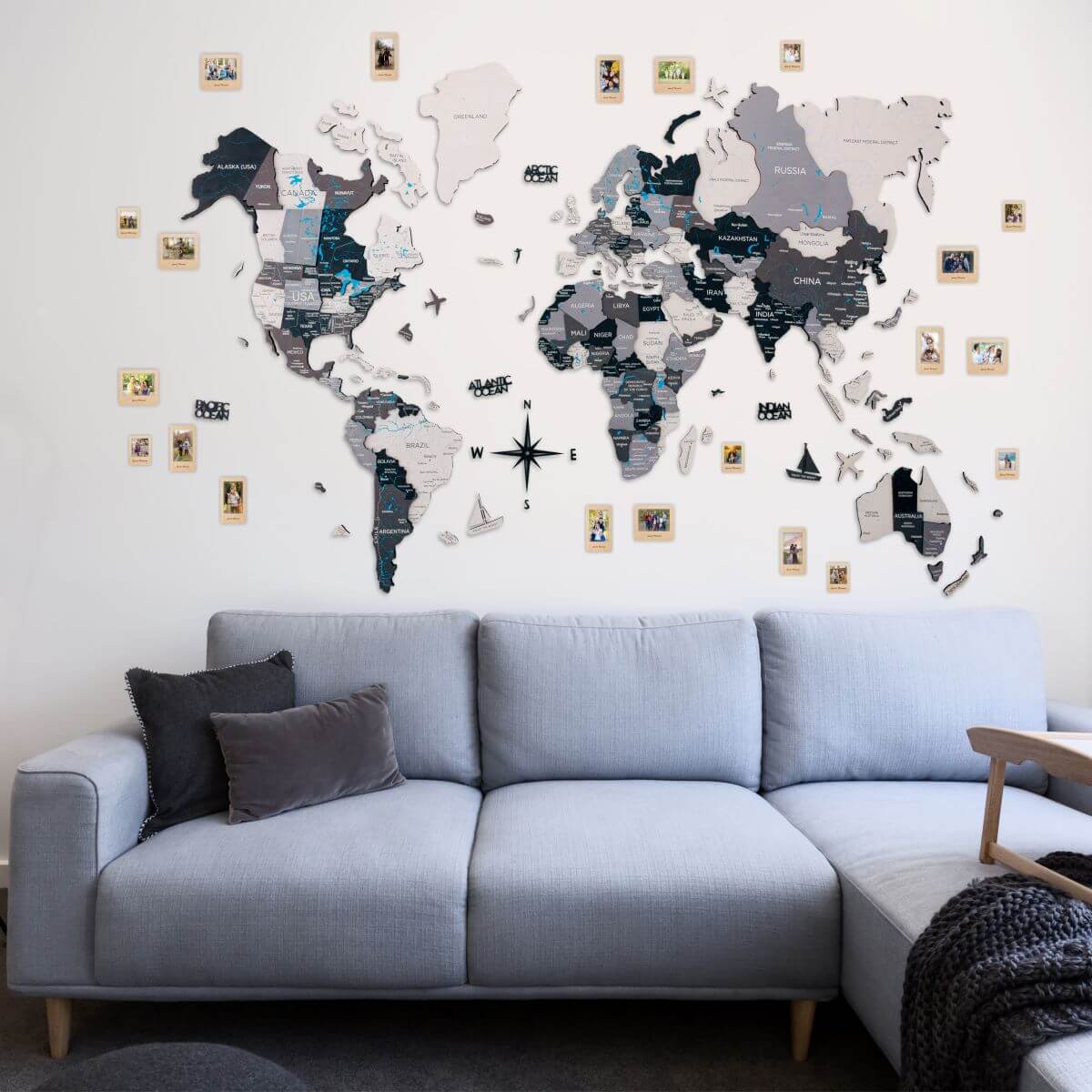 Set of 3 Wooden Photo Frames
Drum Roll, Please! Introducing a Wooden World Map family: a breathtaking Map and the amazing Wooden Photo Frames! No digital photo can compare to a printed one framed and placed up on your wall next to your favorite map, where it can be seen and admired. No more hiding your favorite shots inside your gadgets or on your computer. Take them out. These are your proud moments!
people bought this product in the last 24 hours

Product description
PERKS
material: birch plywood
they stick due to the double-sided sticky tape
Why use photo frames?
a stylish addition to a wooden world map, place anywhere you want
remember your travels, there is a thread that leads from the frame to the place you have visited
a family tree - photos of family members can be placed near the map: the older ones are at the bottom, the younger ones are at the top
a guide to happy moments from the past and stories of memorable experiences
the photo frames can be positioned in chronological order with the indication of the event date

IN THE BOX
the product is sold in Sets only which consist of 3 photo frames in different sizes ( 1 of each size) + double-sided sticky tape for easy and quick installation
If you want to order another Set, please inform our manager via email at service@enjoythewood.com and we will find the right solution for you!
SIZES
The sizes of the Frames:

for horizontal-oriented photos - 17,5 х 13 cm (6,8 x 5,1 inch)
for vertical-oriented photos - 18 х 12,5 cm (7,1 x 4,9 inch)
for Polaroid-sized photos - 9,5 х 9 cm (3,7 x 3,5 inch)
Recommended Photo sizes:

for horizontal-oriented photos - 15 х 10 cm (5,9 x 3,9 inch)
for vertical-oriented photos - 15 х 10 cm (5,9 x 3,9 inch)
for Polaroid-sized photos - 8 х 8 cm (4,3 x 3,5 inch)
GOOD TO KNOW
shades vary because it's made of natural wood
Specification:
MISSION OXYGEN:
20 trees today - 50.000 trees tomorrow
This product has no reviews yet.
Popular Posts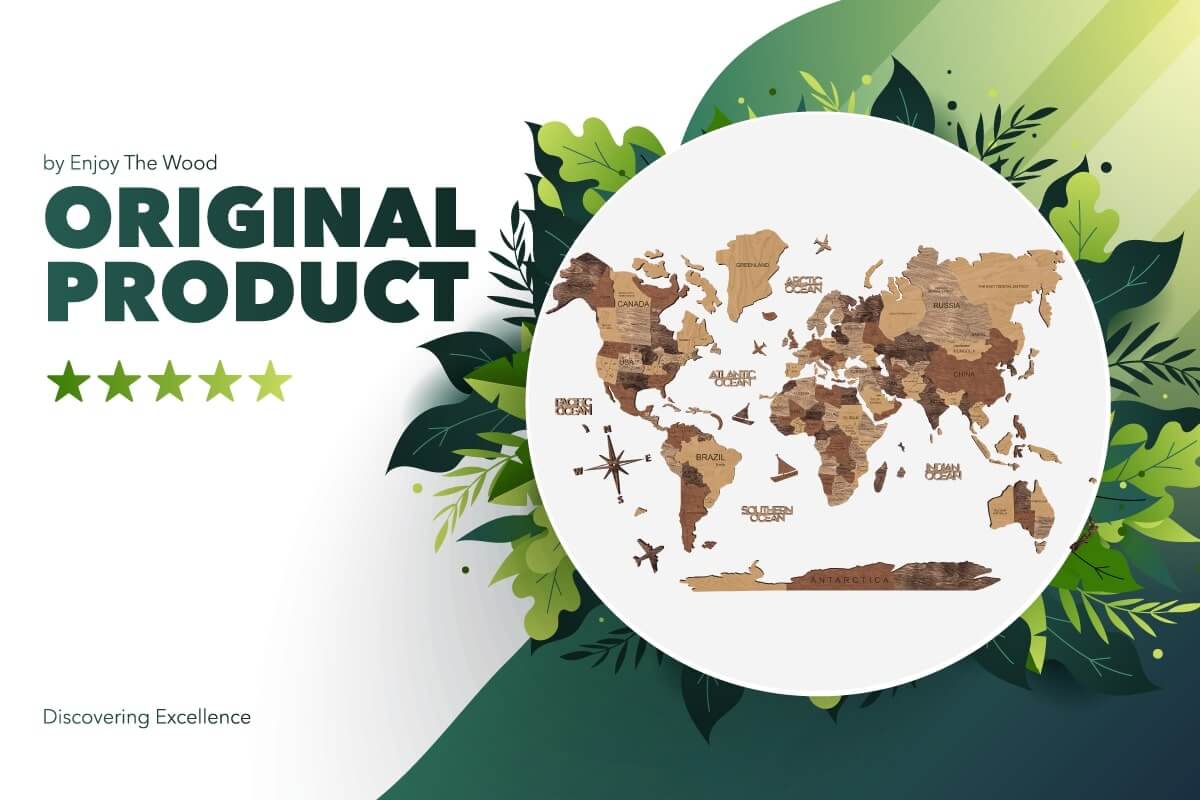 On This Page: The Essence of an Original Product Enjoy The Wood's Originality and Legal Confirmation The Day the World Saw the First Enjoy The Wood Map How to Identify Scammers Opting for Enjoy Th...
On This Page: Enjoy The Wood at TOP 100 USA Awards Enjoy The Wood: The Fostenko Family Goes Above and Beyond at TOP USA Awards The TOP USA Awards 2023 was successfully held, celebrating the amaz...
When it comes to Enjoy The Wood manufacturing, it's not just about in-house production. It's about crafting a memorable customer experience that embodies comfort, elegance, and a chill vibe. We're ...
WE HAVE BEEN FEATURED