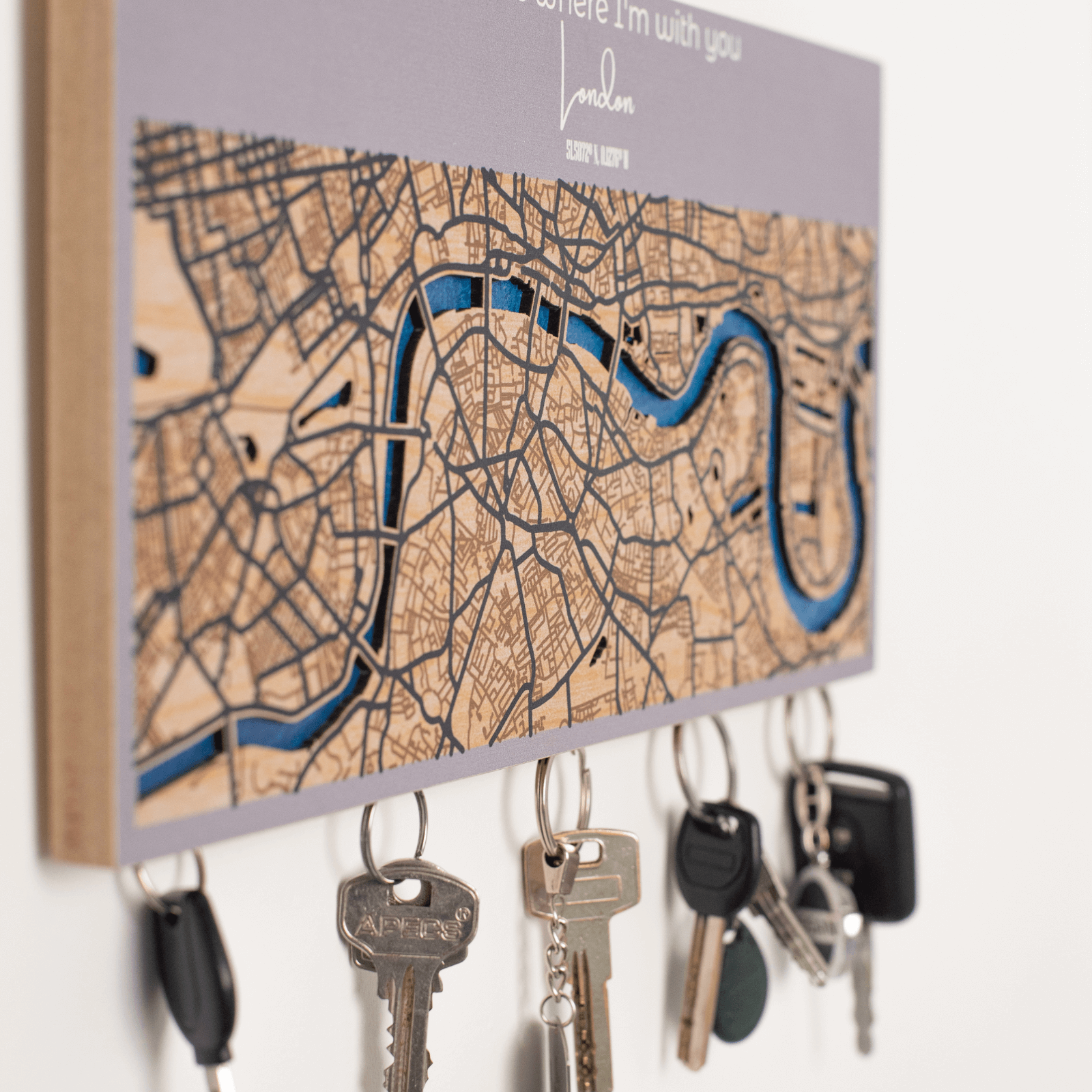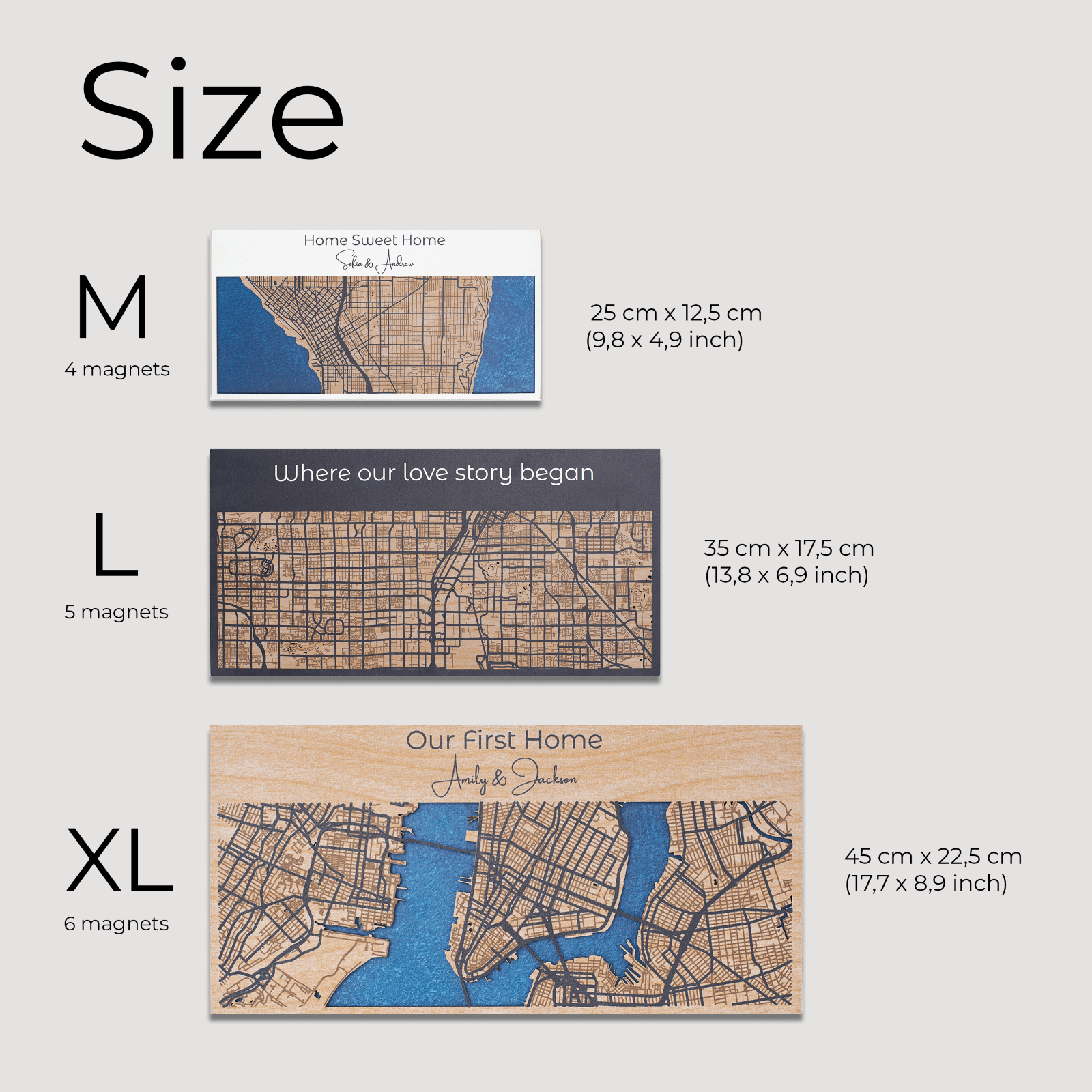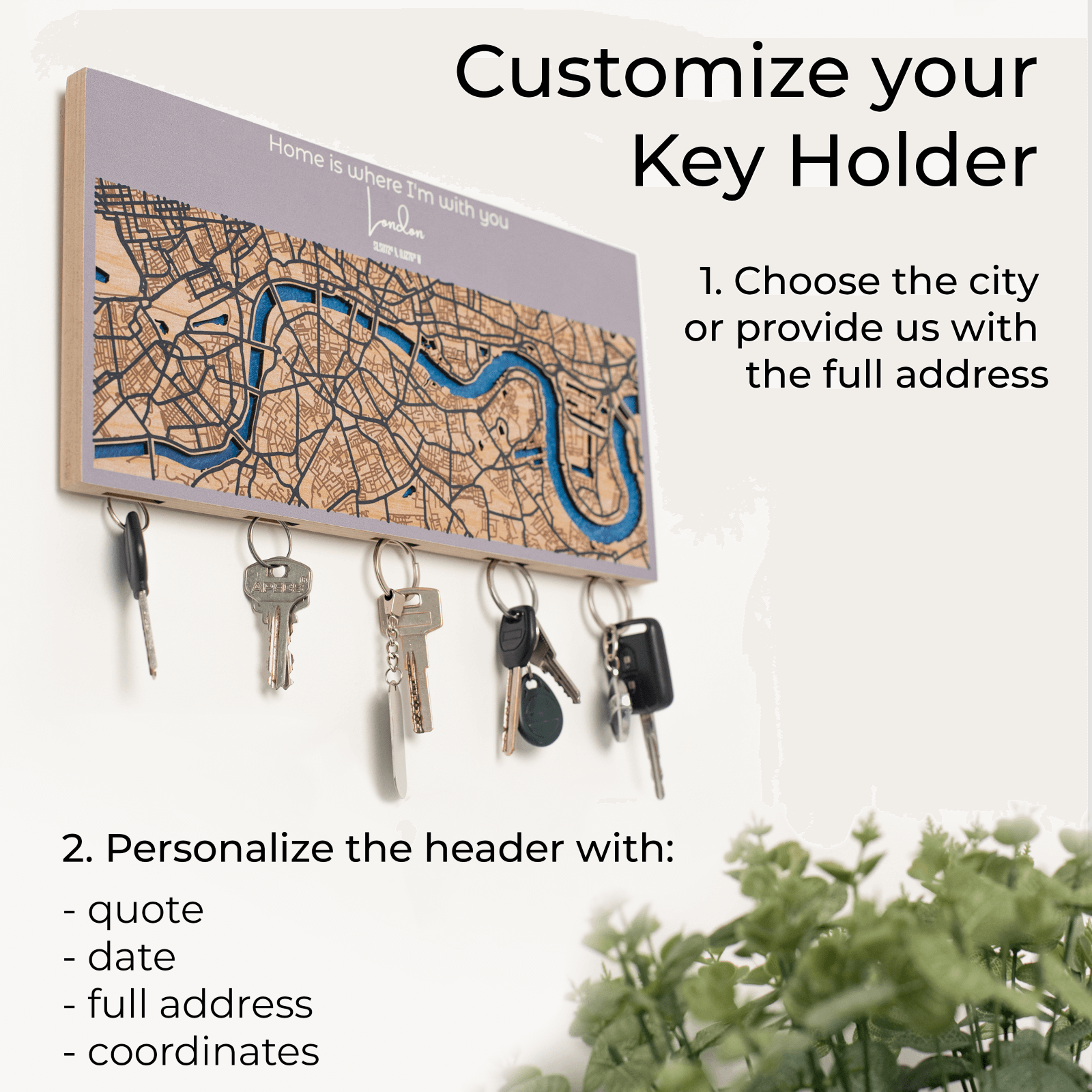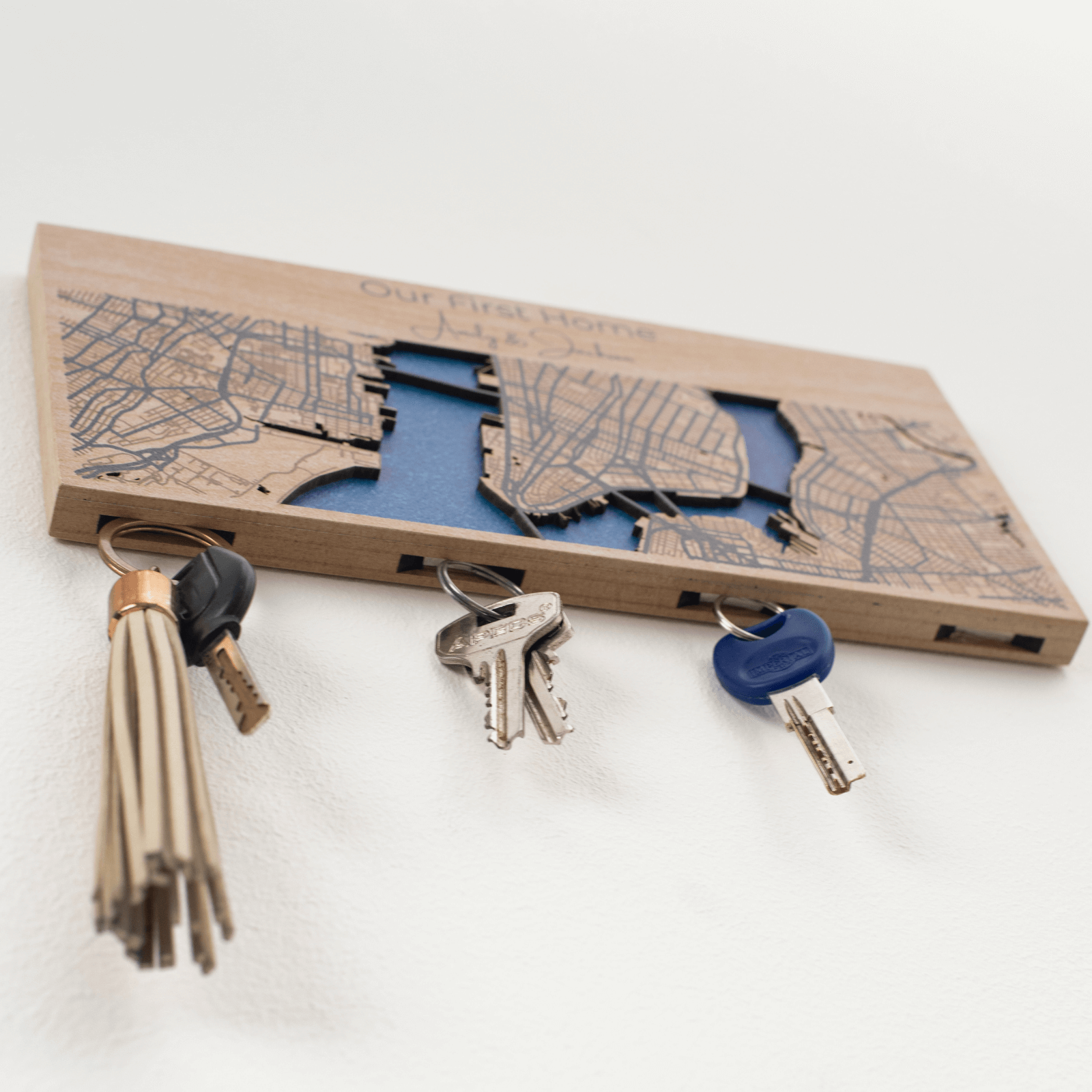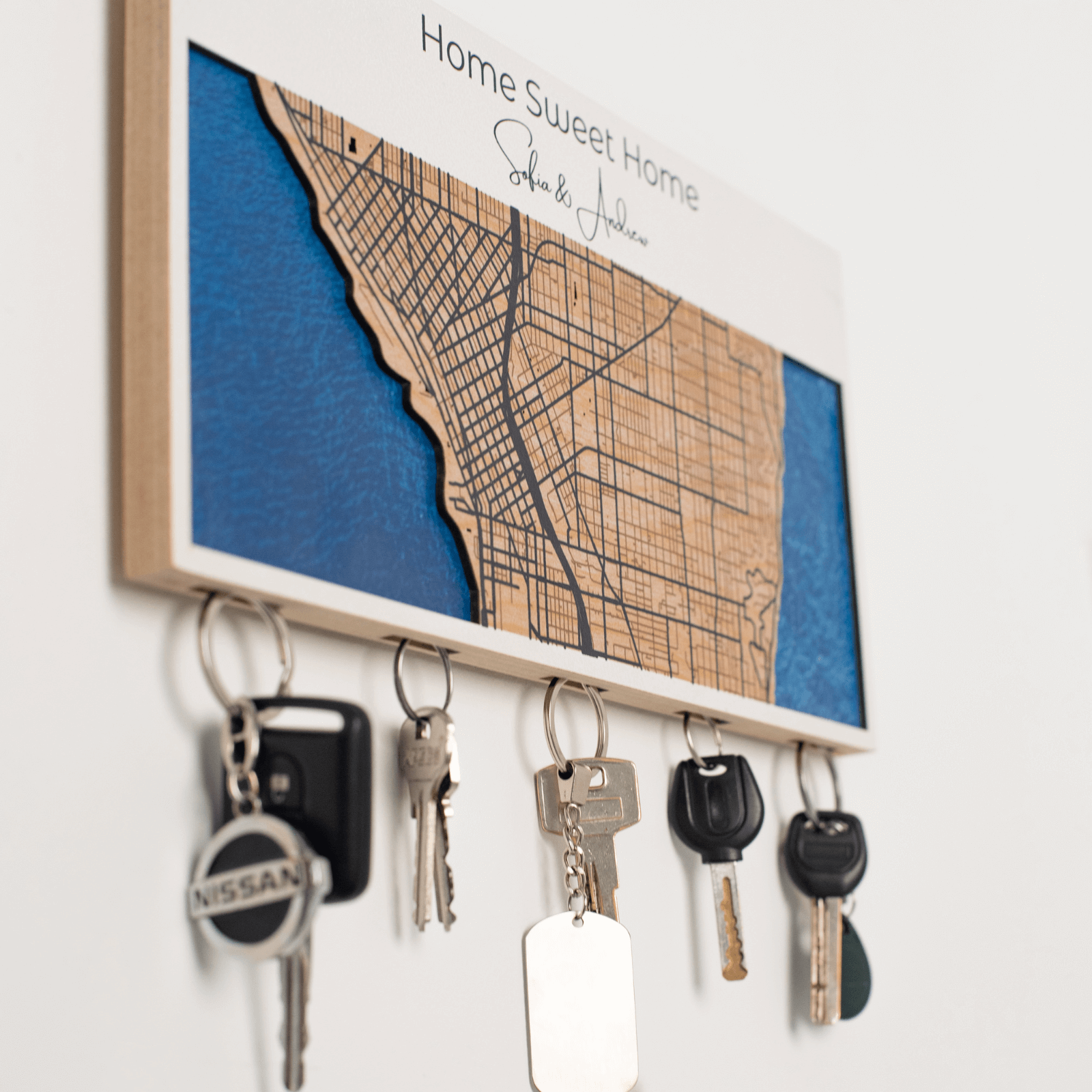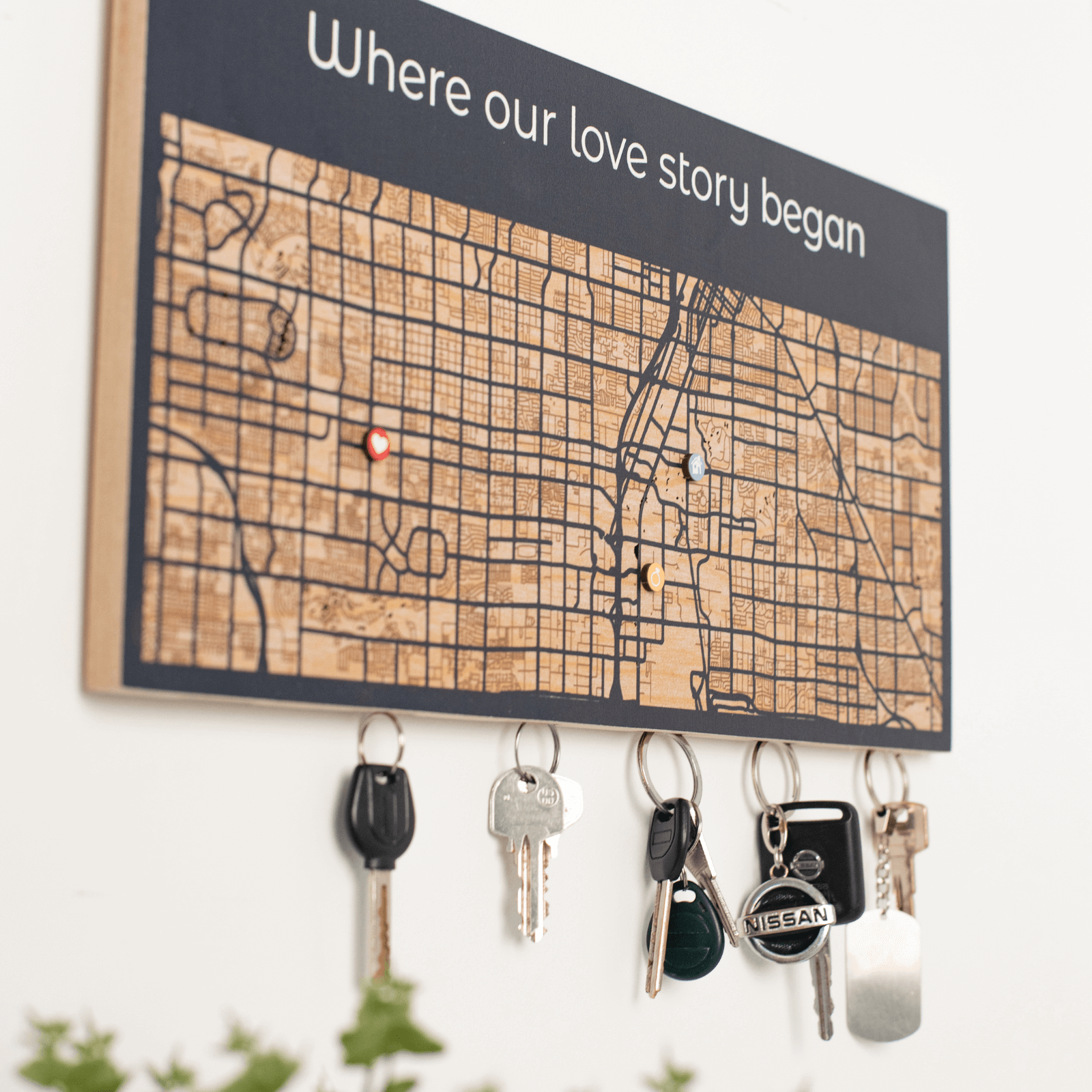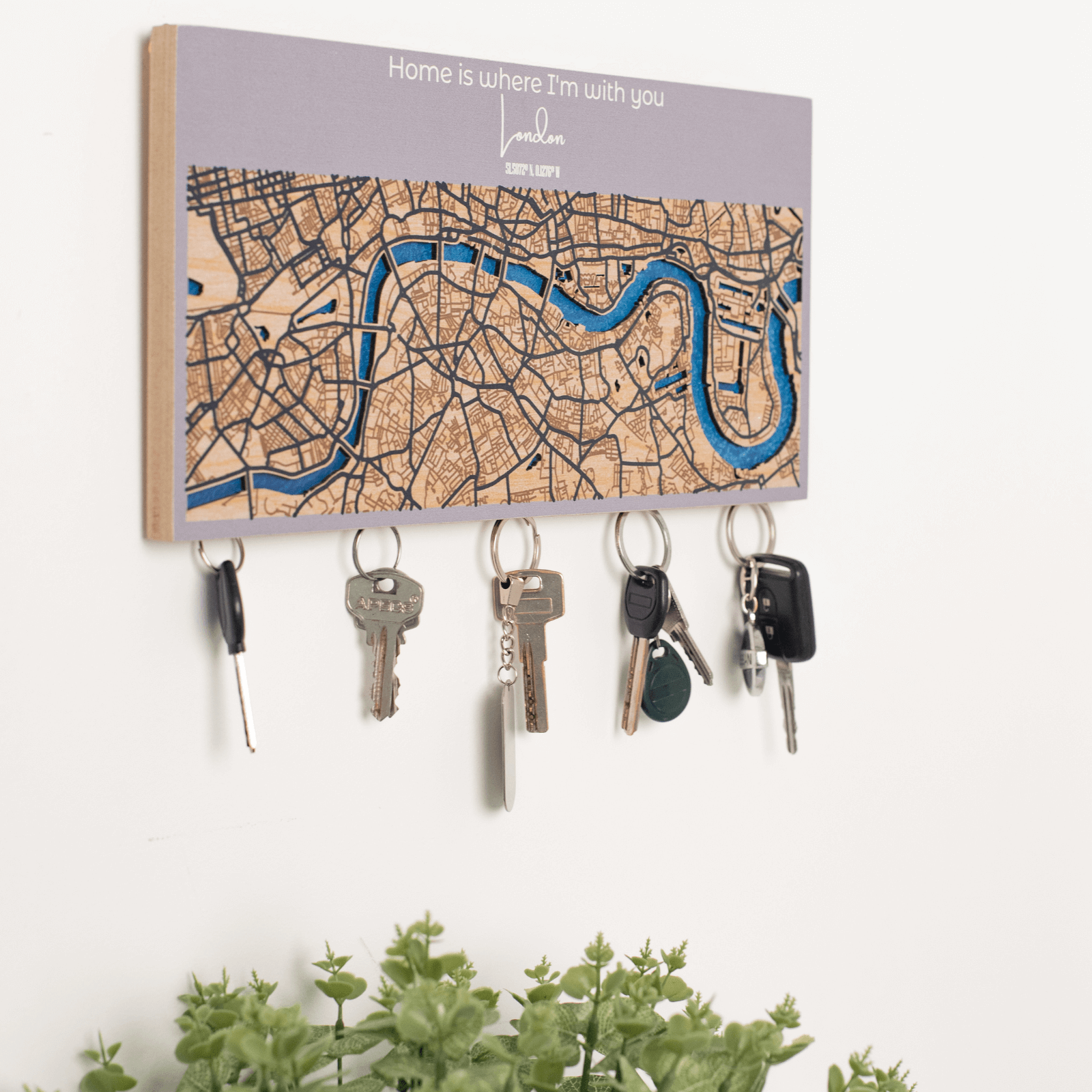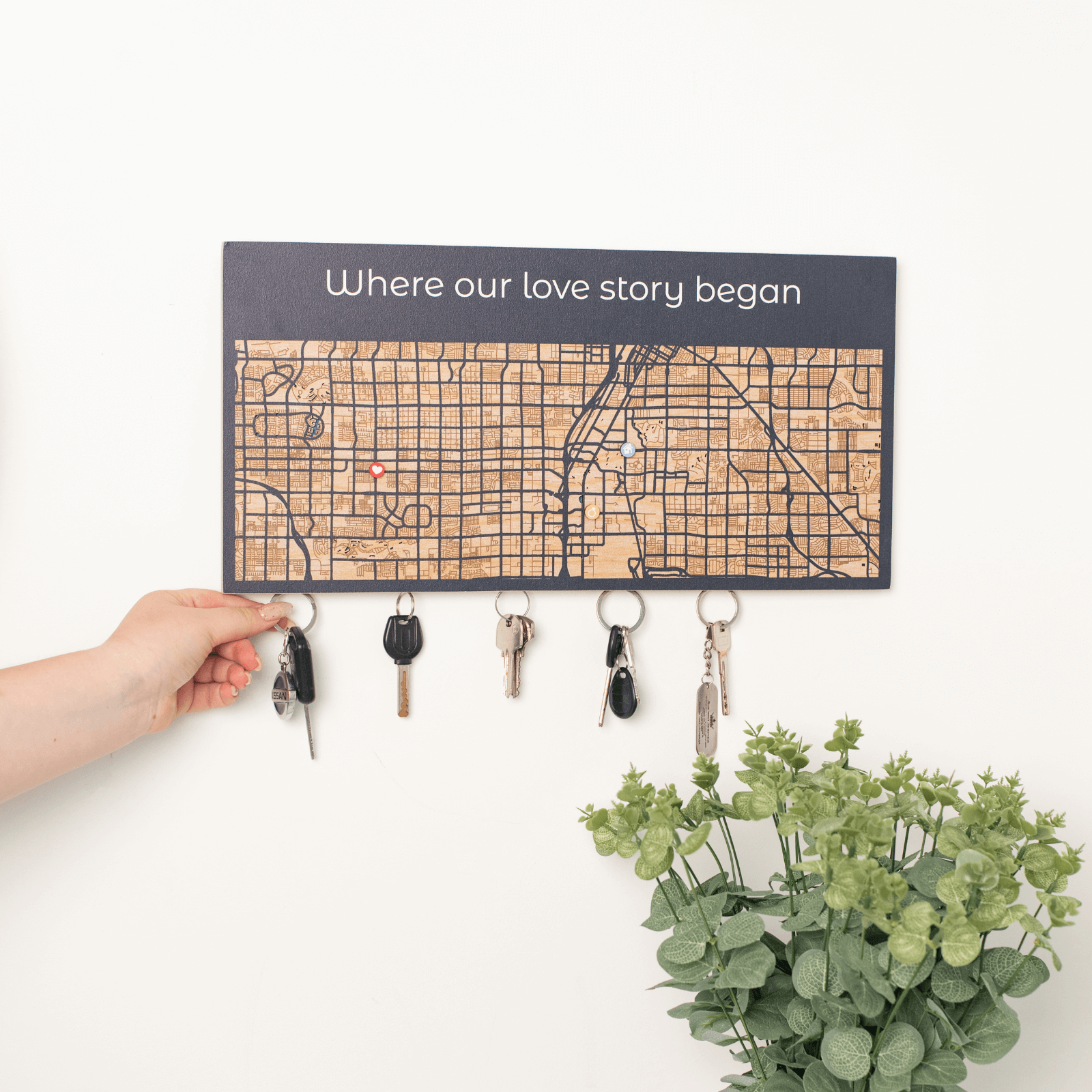 Wooden Key Holder
Phone, wallet, ID, goodbye kiss…oh yes, the keys! There are things you can't leave your home without. When it comes to your house and car keys, it's essential to leave them in the same safe place every day. Where? A wooden wall key holder is the answer!


people bought this product in the last 24 hours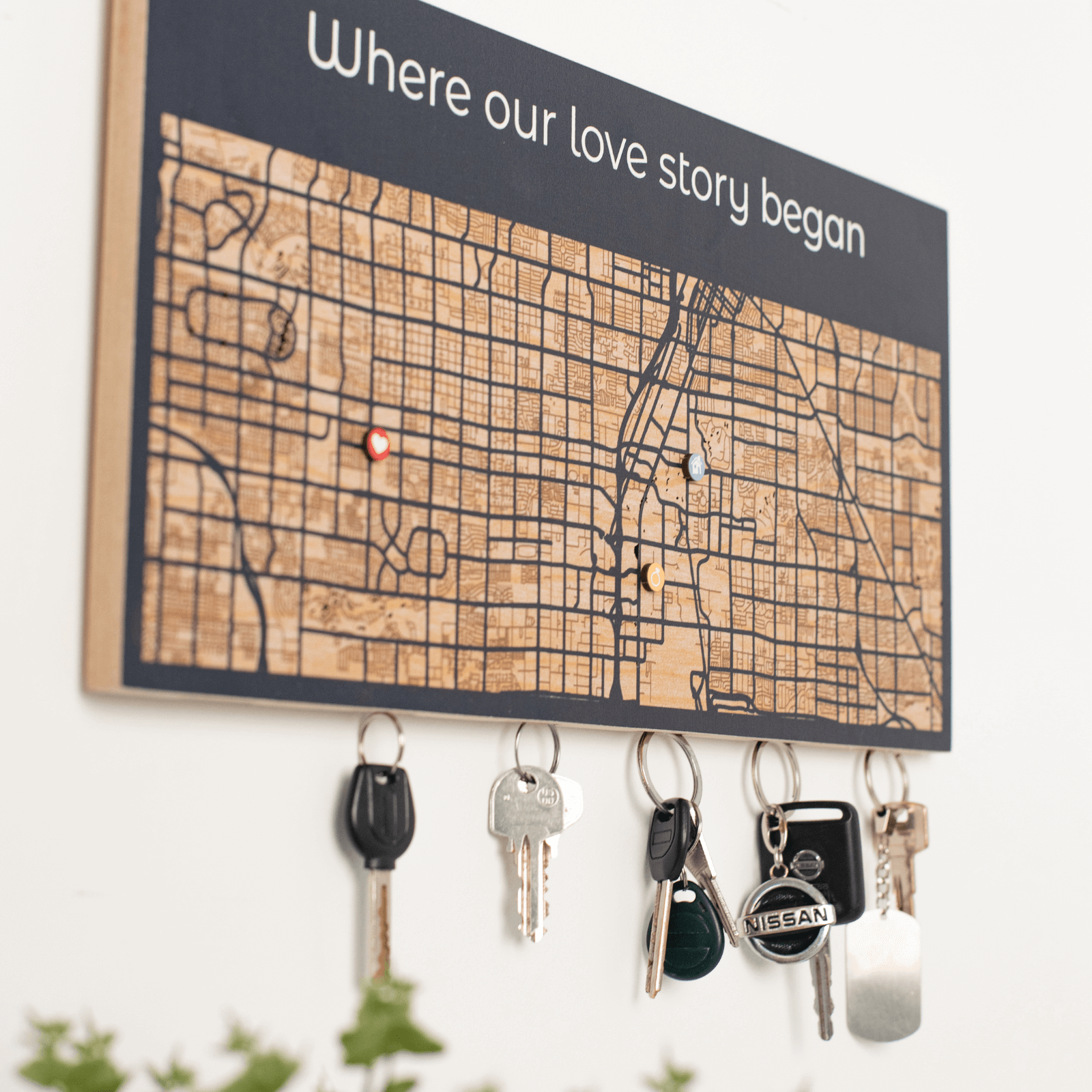 Product description
Our new product – a 3D wooden key holder – is crafted for ease and convenience of key storage. Made of durable and 100% eco-friendly materials, the item can be customized to your geographical preferences. Just specify the city you would like the key holder to display, indicate a quote or motto for a meaningful engraving, and voilà! Perfect storage for keys and an elegant décor for your home is ready to adorn your doorway and keep your key safe. If you place it high on the wall, out of reach of pets and children, none of them (finally!) ever grab the keys.
Add your personalization to the product! Is there a special place you left your heart at? Let us know the location name, and we'll transfer it to a wooden canvas with the tiniest details to make it real-like.
SIZES
3 sizes are available:
M (250 x125) mm, 4 magnets

L (350 x175) mm, 5 magnets

XL (450 x 225) mm, 6 magnets

Looking for a heartwarming and thoughtful gift? Help your special someone have an unforgettable housewarming party, birthday, anniversary, or any other special event. Everything you will need to hang the key holders comes in the package.
Specification:
Material
natural and non-toxic materials
MISSION OXYGEN:
20 trees today - 50.000 trees tomorrow
This product has no reviews yet.
Popular Posts
On This Page: Minimalist Decorating Ideas #1 Wooden 2D Map of the World #2 Wooden 3D World Map Wall Art #3 World Map Concrete – Minimalist Home Décor #4 Glass Vases – Minimalist Decorating #5 Aest...
On This Page: #1 Add Decorative Wall Map Like Travel Wall Decor #2 Use Wooden Lake Maps as Travel Themed Decor #3 Add Wooden Key Holder as Travel Inspired Decor #4 Use Wooden City Map Like Travel...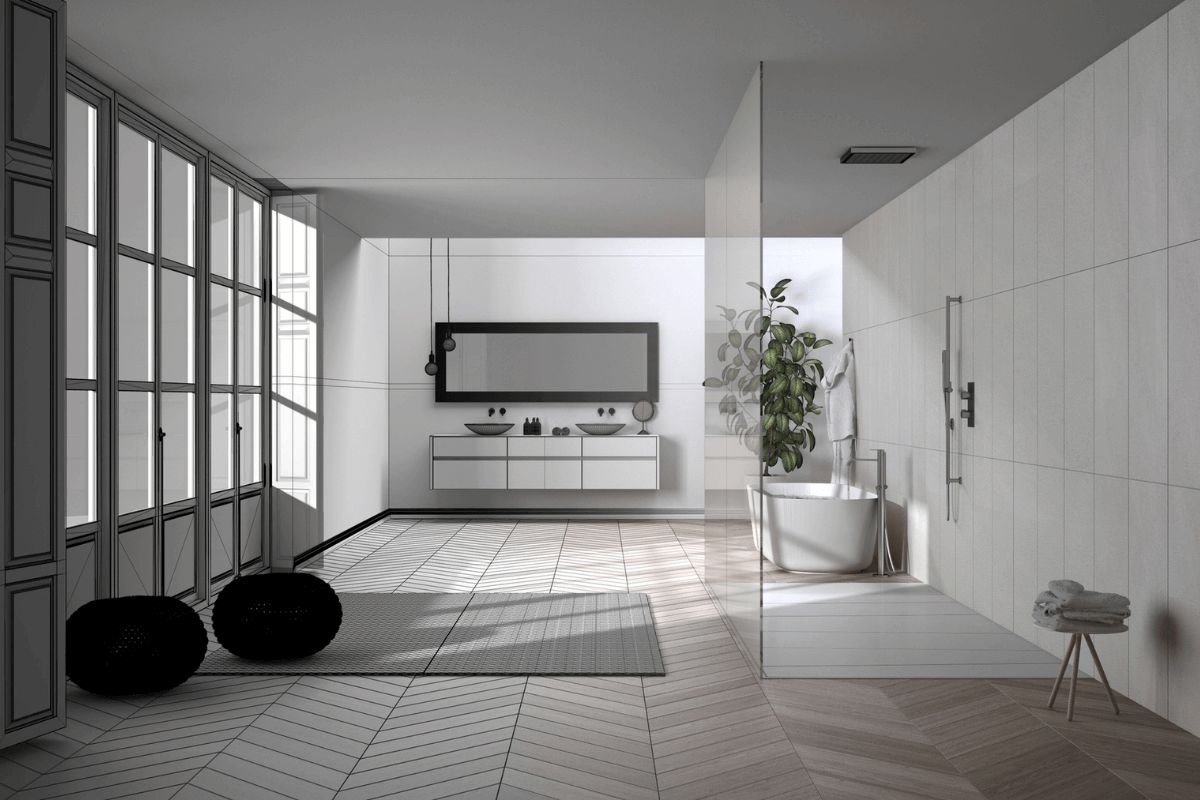 On This Page: Decor Ideas for Beige and Gray Bathroom Black and Grey Bathroom Decor Ideas White and Gray Bathroom Decorating Decorating Ideas for Pink and Grey Bathroom Gray and Gold Bathroom Déco...
WE HAVE BEEN FEATURED