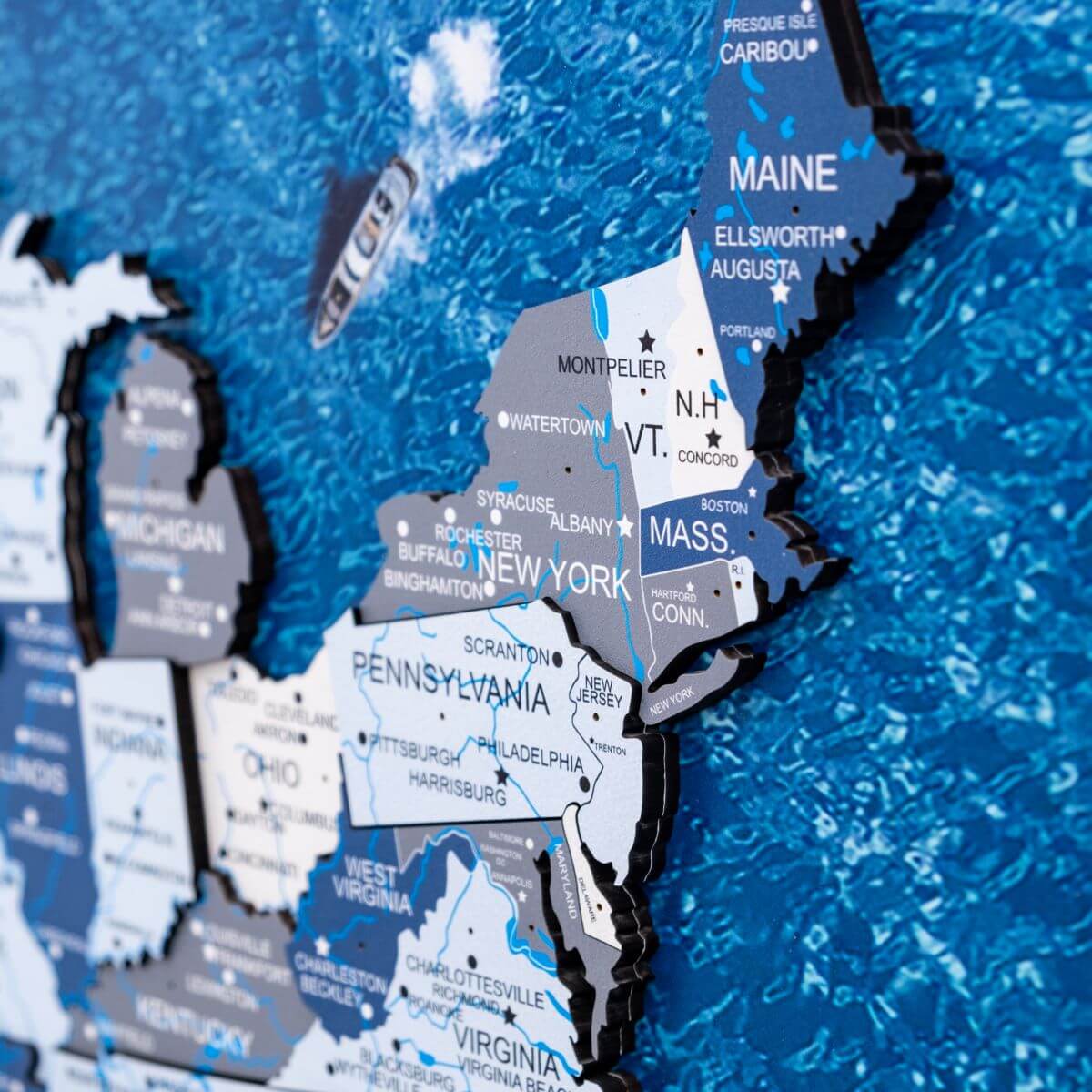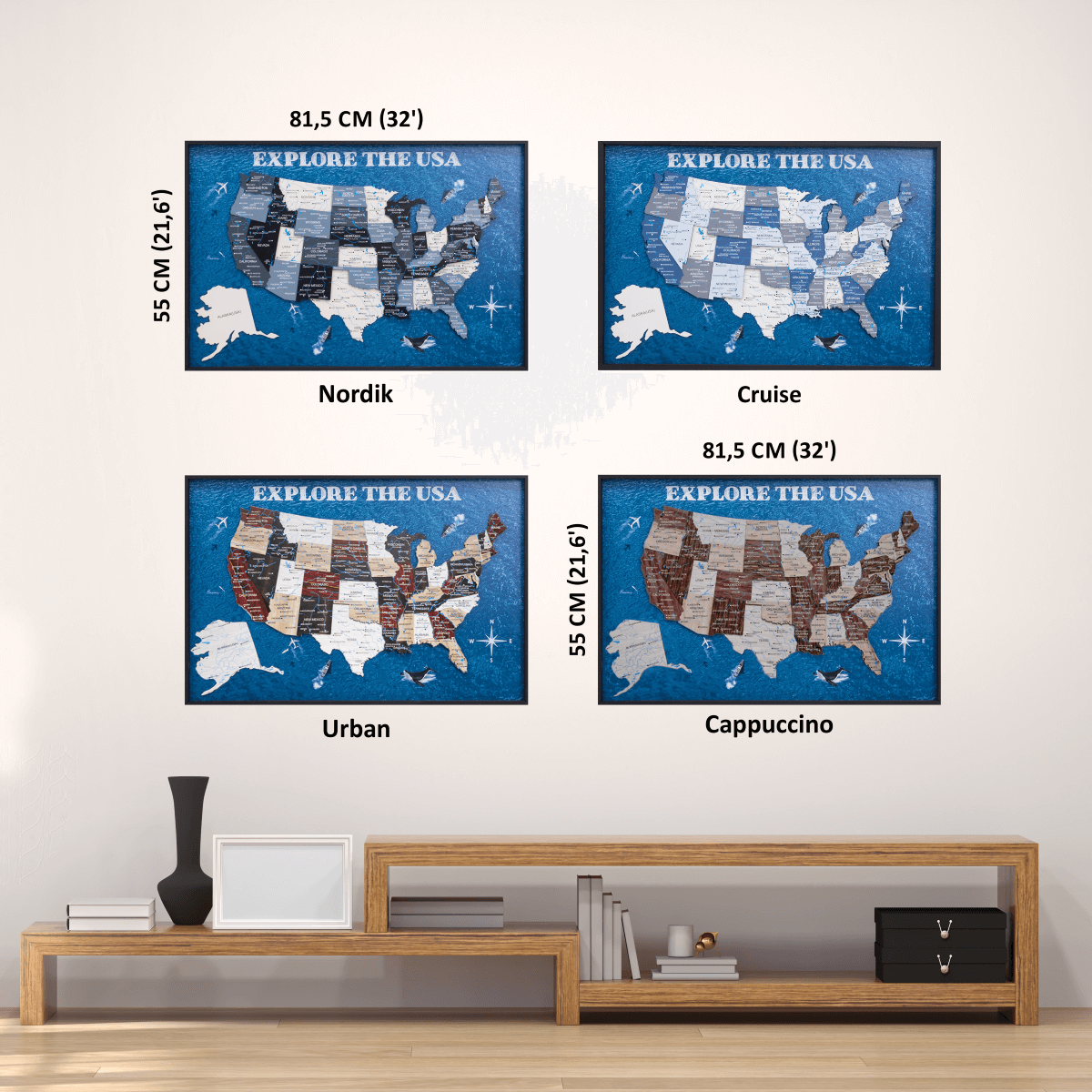 3D Wooden Colored USA Map on Board
Looking for the perfect artwork for your unique style, interests, and travel inspo? Our brand-new one-of-a-kind US map on a board has a realistic ocean background with planes and boats – everything that gets a travel geek ready for the next trip!
people bought this product in the last 24 hours

Product description
material: birch plywood
thickness: 20 mm
default language: English (can be customized)

made in Ukraine by freedom-loving Ukrainian people

international patent
guaranteed shipping
the map is pre-installed on board
PLEASE NOTE: The map is not a geographical one, some smaller countries and islands may be omitted.
Each Map is unique and shades vary because it's made of natural wood.
Specification:
Default language
English (can be customized)
CE Certified
Low Voltage Directive LVD 2O14/35/EU
Radio Equipment Directive 2O14/53/EU
EMC Directive 2O14/30/EU
Restriction of Hazardous Substances Directive RoSH 2O11/65/EU
MISSION OXYGEN:
20 trees today - 50.000 trees tomorrow
This product has no reviews yet.
Popular Posts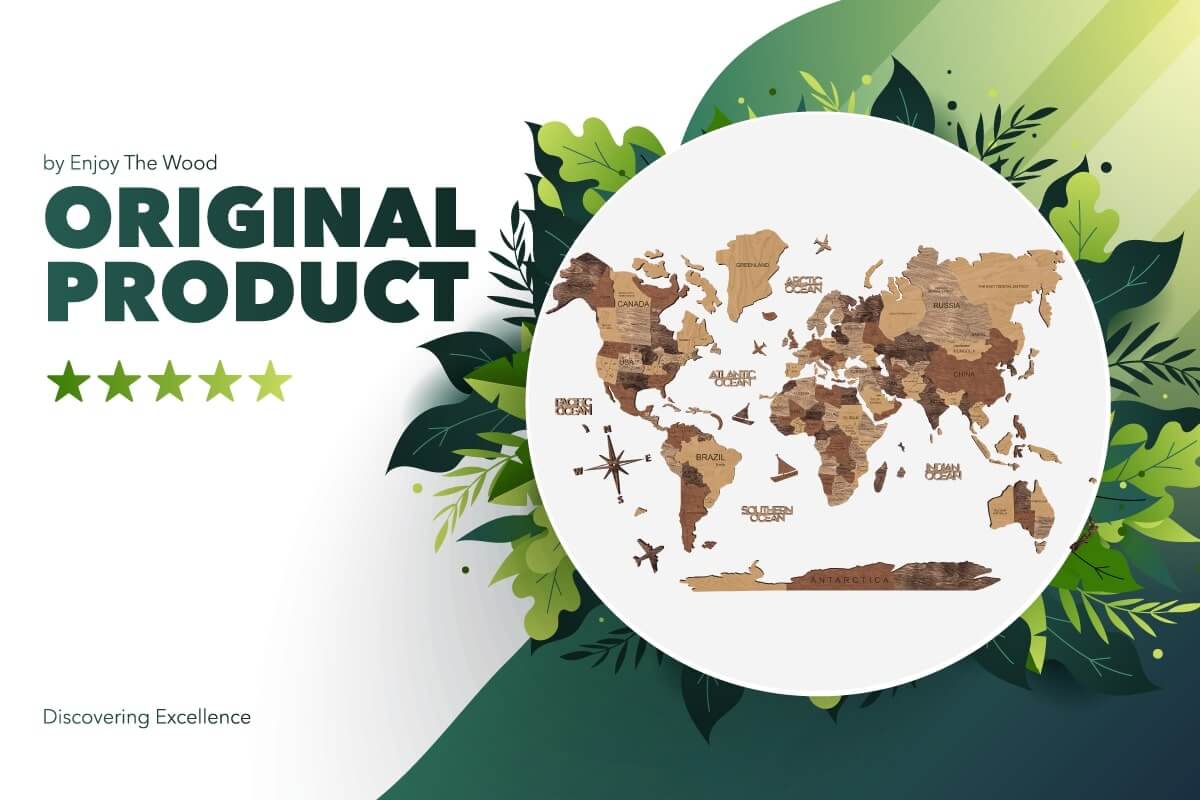 On This Page: The Essence of an Original Product Enjoy The Wood's Originality and Legal Confirmation The Day the World Saw the First Enjoy The Wood Map How to Identify Scammers Opting for Enjoy Th...
On This Page: Enjoy The Wood at TOP 100 USA Awards Enjoy The Wood: The Fostenko Family Goes Above and Beyond at TOP USA Awards The TOP USA Awards 2023 was successfully held, celebrating the amaz...
When it comes to Enjoy The Wood manufacturing, it's not just about in-house production. It's about crafting a memorable customer experience that embodies comfort, elegance, and a chill vibe. We're ...
WE HAVE BEEN FEATURED