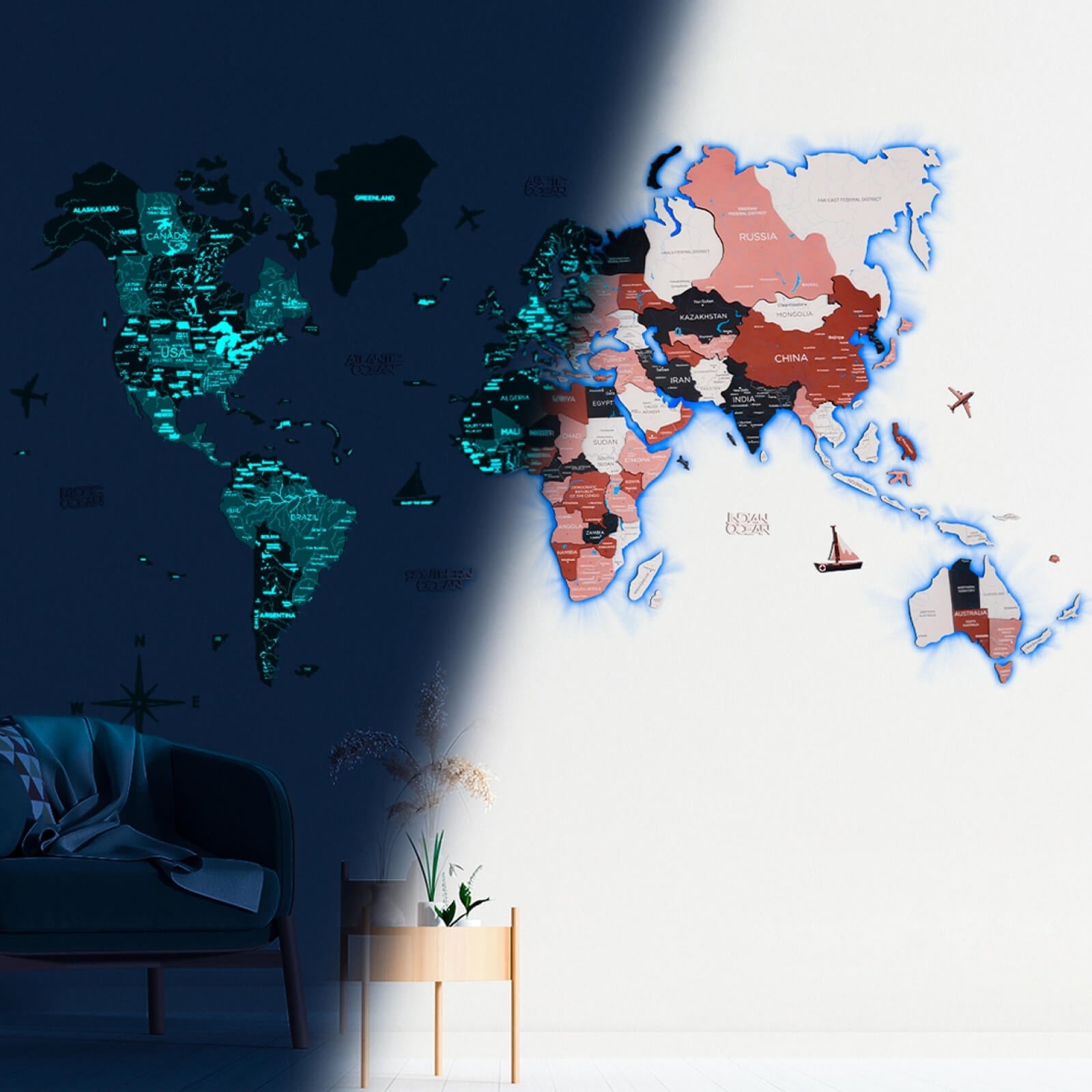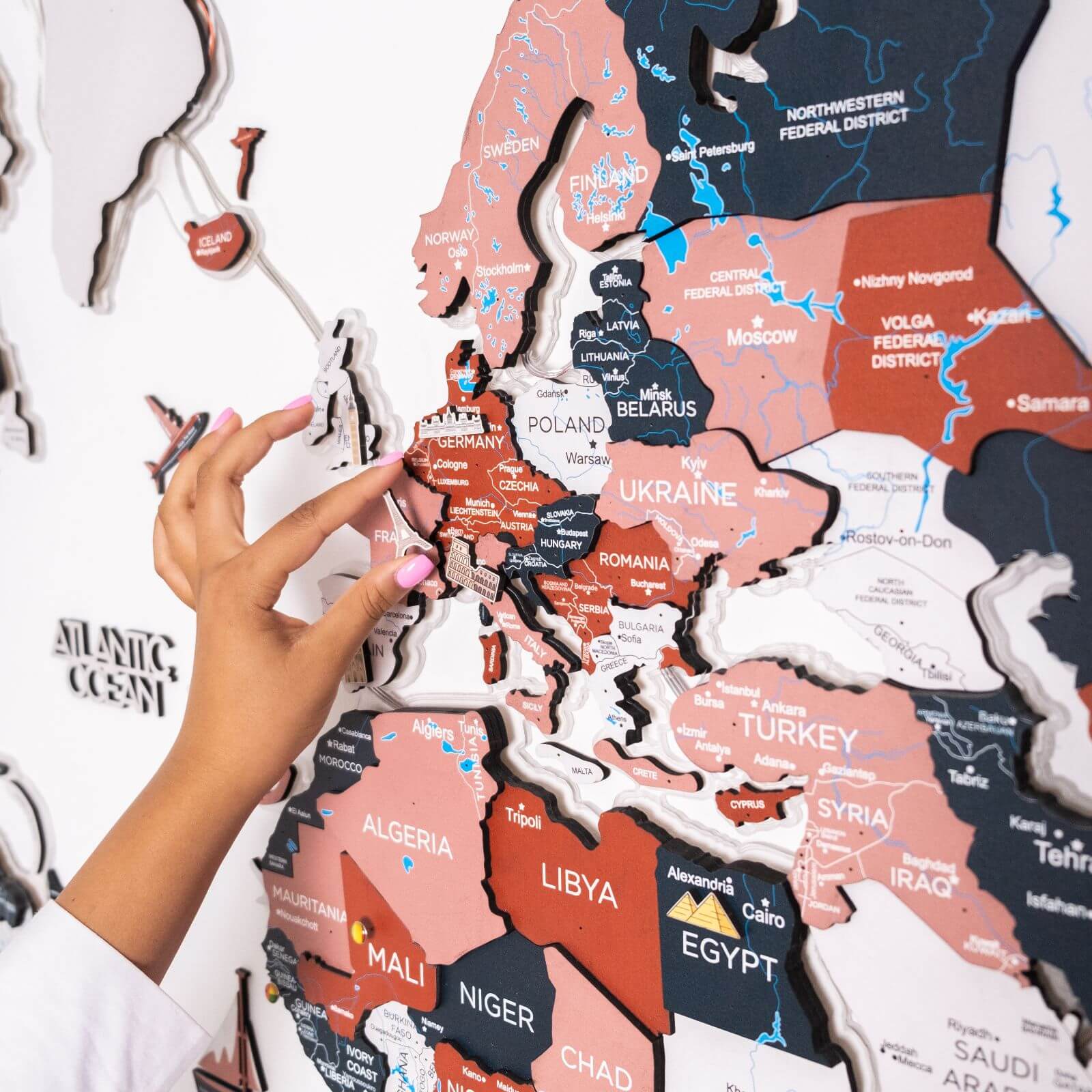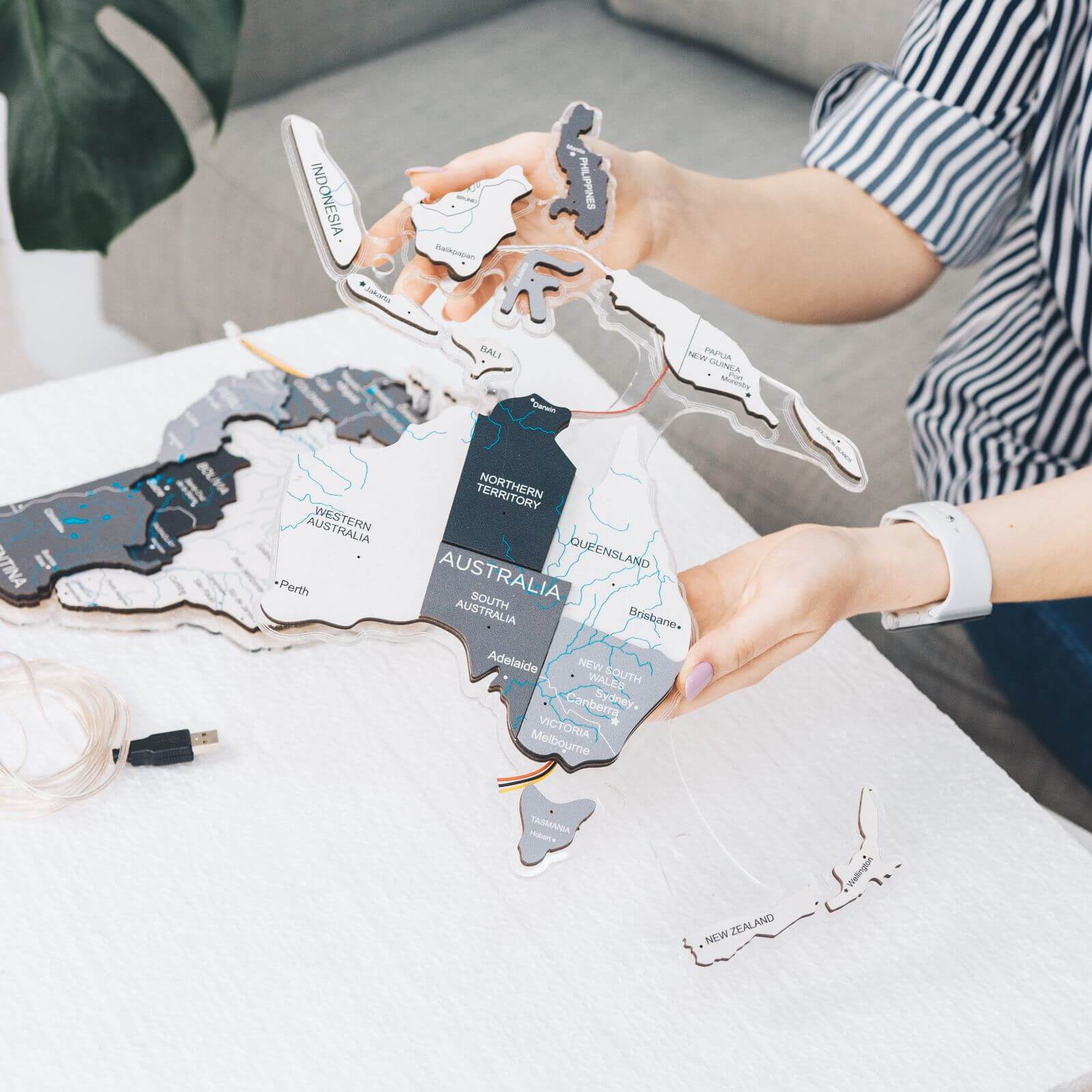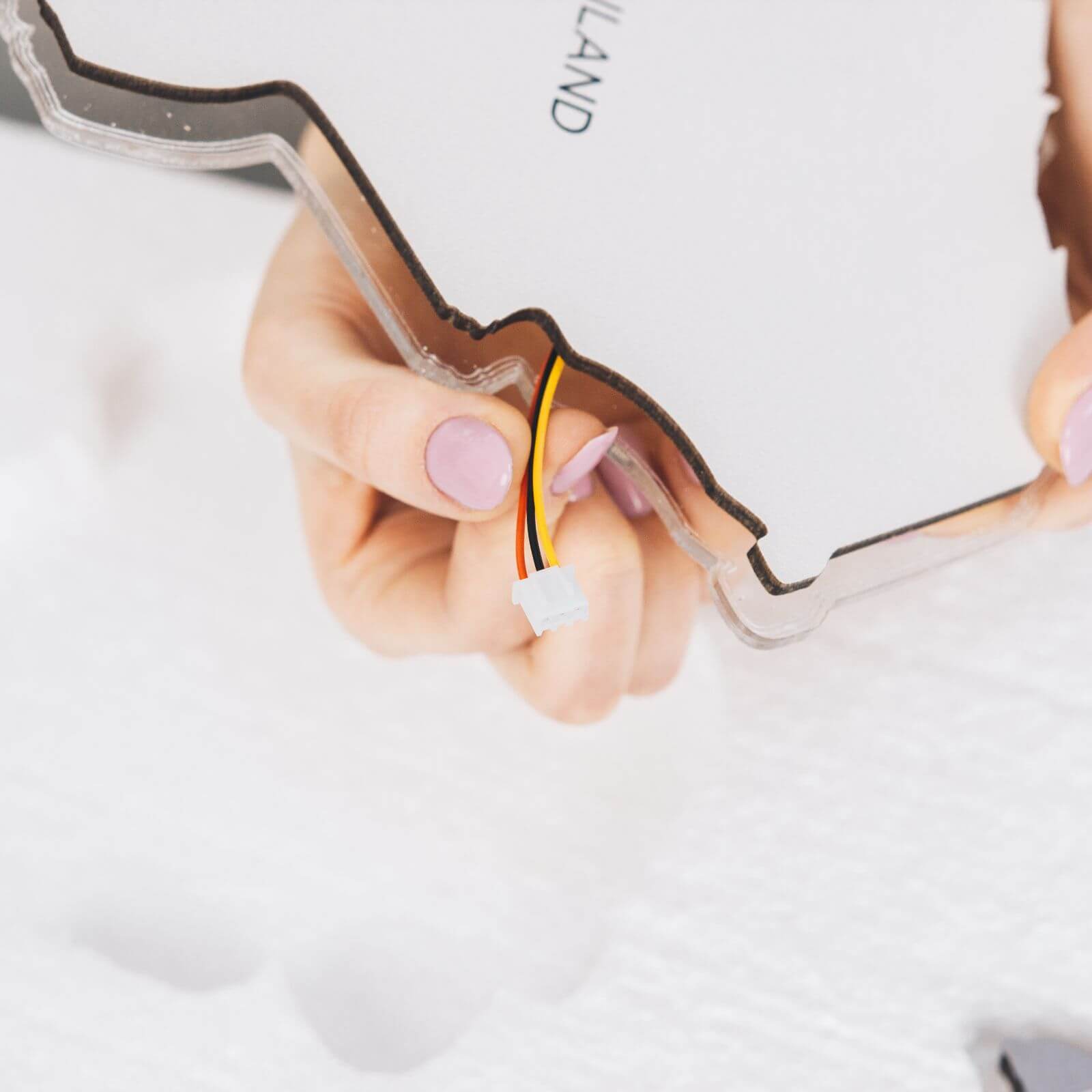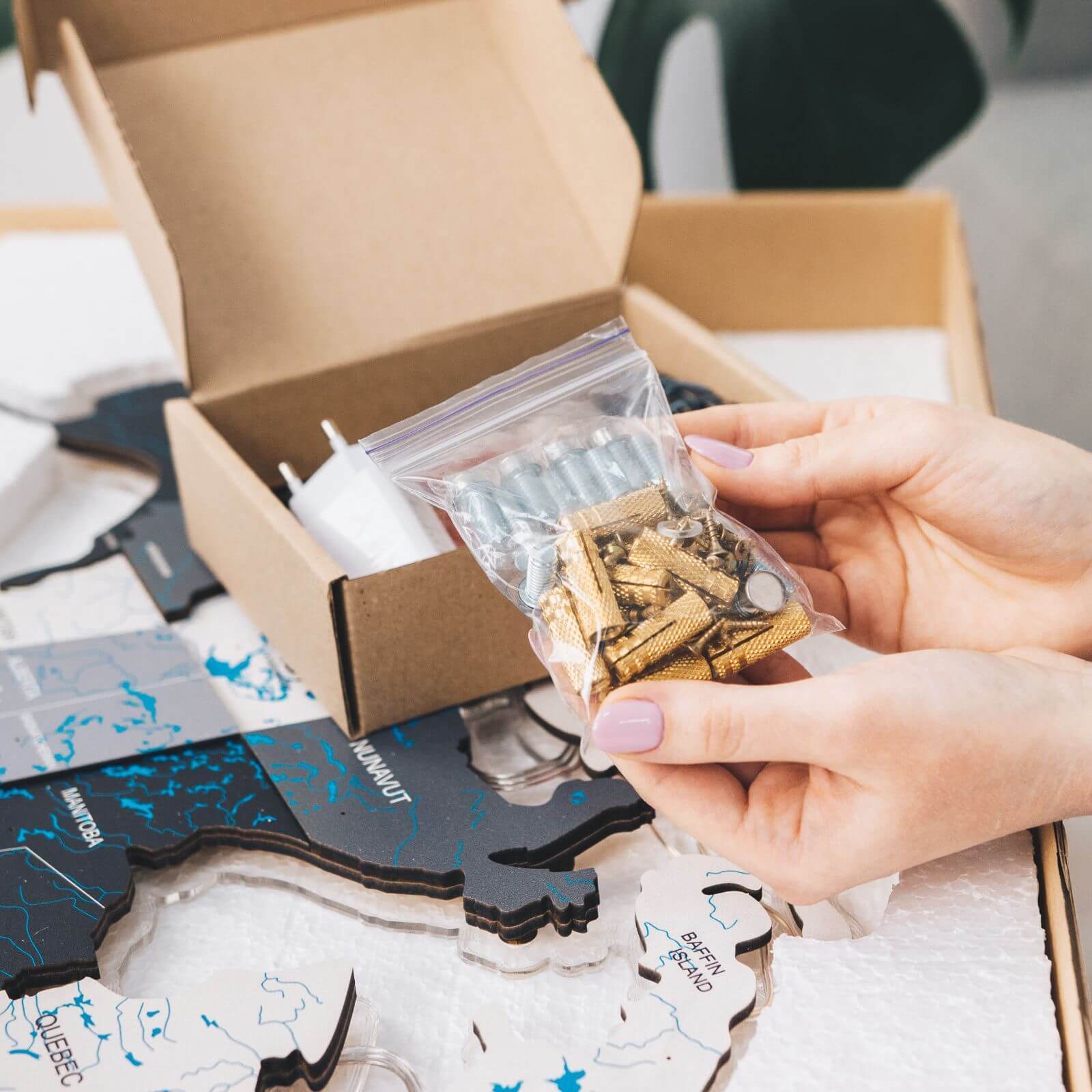 3D Luminous LED Colored World Map
We're excited to introduce our latest beauty – The First 3D Luminous LED Colored Wooden World Map – to deliver a truly dynamic experience to your interior! It's elegant and stylish, providing ambient light in earth-friendly ways.
What type of PLUG do you use?
people bought this product in the last 24 hours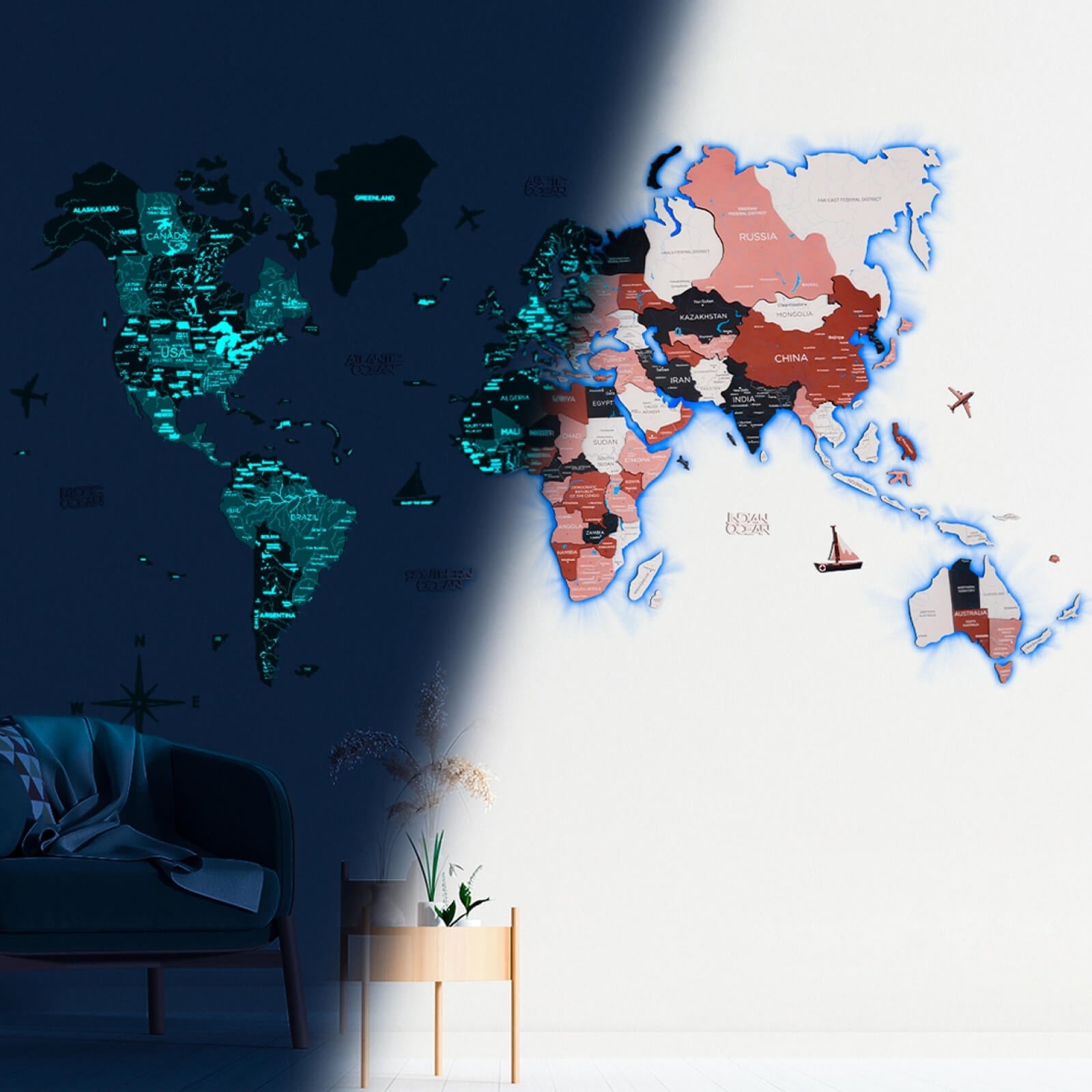 Product description
Whether you're hosting a big party or just lounging around after a hectic day, our wooden world map with led light emits an ambient, romantic, and chilling atmosphere – perfect for making a small bedroom and a large living room inviting and warm.
Thoughtfully made with high-quality wood, the luminous map has 4 groundbreaking updates!
Bright and muted, smooth and textured. Light up wooden world map and enjoy the tiniest details in all their glory! Using up-to-date printing techs, we craft our maps with the highest resolution and excellent precision. All the countries and continents come alive with meaningful places you once visited.
Luminescence. See how it glows in the dark! The darker the room – the brighter the luminous glow of the map. The charging glow-in-the-dark paint absorbs sunlight during the day to glow for up to 2 hours as night falls.
Magnetic option. Our new product holds magnets! All of your past travel memories and future adventure plans can be displayed right on the wall décor.
Led backlight. The led maps are easy and fast to install. Firstly, use a double-sided sticky tape for easier mounting the map to the wall. After that, use anchors to mount the map to the wall. Use your phone to change modes and add softness to the environment. The product works with 110V/220V (EU/US electrical plugs are available). The power cord is placed in the lower-left corner of the map (the South America part).

CE Certified: All our products comply with all the health & safety requirements!
We do our best to meet the tastes of the most demanding customers. With that in mind, we include a set of anchor bolts if you don't feel like using sticky tape to mount the map. Get a drill to be able to place the item at a short distance from the wall.
Customizable and versatile, our luminous map fits any interior – from industrial, minimalistic, modern, or mid-century to rustic and transitional. Whether it's your wanderlust personality that you seek to display or you're surrounding yourself with the sentimental things that make you feel calm and warm inside, the world maps can do both.
The set has a wooden board to document your special travel moments. Add more aesthetics with our 40 upgraded colored pins + 8 special events pins to track your past and future routes (both can be purchased separately). If you moved, ensure to add the place of your birth to the map and finish it with a photo or two from your hometown. Perfect memory keeper!

The process of assembling doesn't require any previous skills or a Cambridge degree! The package comes with a clear list of instructions and assembling tools. Use both to mount the piece of décor in no time!
Whether you're an aesthetist at heart, a travel geek, or someone looking for a unique gift for a special someone – search no more! Getting a 3D wooden map with illumination is always a great choice for a Christmas, birthday, baby shower, or any other party.
For more information on Shipping and Return, refer the Shipping and Returns page
For more information on map sizes, refer the Size Guide page
Specification:
As the first creators of Wooden World Maps, Enjoy The Wood offers you original products backed by a strong patent portfolio, reaffirming our commitment to innovation and protection 🥇. Crafted from durable wood, the map has excellent moisture resistance and doesn't hurt the environment. The map is provided with the geographical locations written in English; however, you're welcome to customize it up to your language preferences (except for rare languages or hyeroglyphs).
Default language
English (can be customized)
CE Certified
Low Voltage Directive LVD 2O14/35/EU
Radio Equipment Directive 2O14/53/EU
EMC Directive 2O14/30/EU
Restriction of Hazardous Substances Directive RoSH 2O11/65/EU
MISSION OXYGEN:
20 trees today - 50.000 trees tomorrow
FREQUENTLY ASKED QUESTIONS
Have a question ? We are here to help.
Will the Map stick to the wall which is not perfectly smooth and even (i.e. roughcast or wallpaper)?

Yes, it will. It depends on the type and height of the wall surface layer though. The smoother, the better.
How long does it actually take to install the Map?

The installation process takes several hours. It's a fun project to do as a group, if you wish.
Are there any tips to help with the installation?

Hold off on opening your box with the Map for 2-3 hours upon bringing it home, to give it some time to adapt to your home temperature. After opening the box, follow the instructions included and watch the video guides. Please note that to separate the islands, one should gently press on each piece, from top to bottom, until it comes out, to avoid chipping.
This product has no reviews yet.
Popular Posts
On This Page: Minimalist Decorating Ideas #1 Wooden 2D Map of the World #2 Wooden 3D World Map Wall Art #3 World Map Concrete – Minimalist Home Décor #4 Glass Vases – Minimalist Decorating #5 Aest...
On This Page: #1 Add Decorative Wall Map Like Travel Wall Decor #2 Use Wooden Lake Maps as Travel Themed Decor #3 Add Wooden Key Holder as Travel Inspired Decor #4 Use Wooden City Map Like Travel...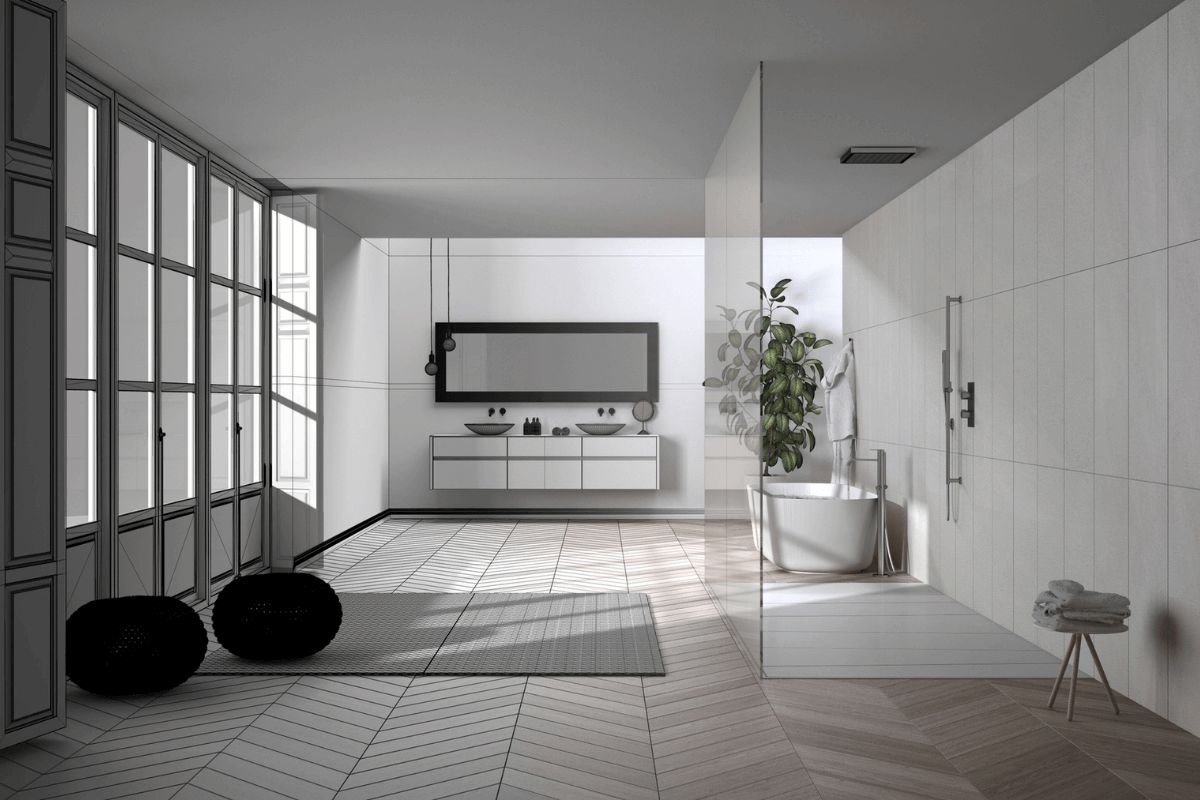 On This Page: Decor Ideas for Beige and Gray Bathroom Black and Grey Bathroom Decor Ideas White and Gray Bathroom Decorating Decorating Ideas for Pink and Grey Bathroom Gray and Gold Bathroom Déco...
WE HAVE BEEN FEATURED