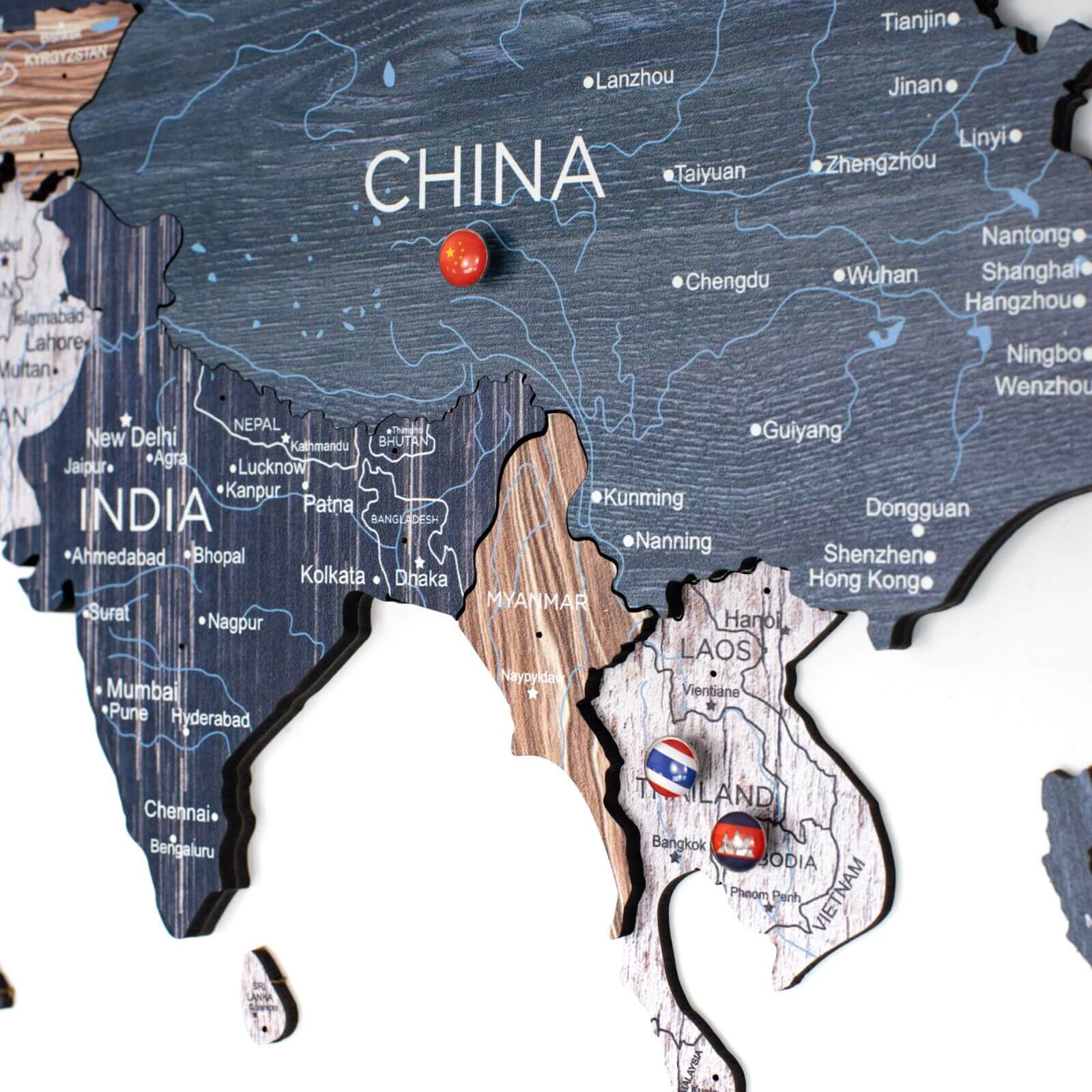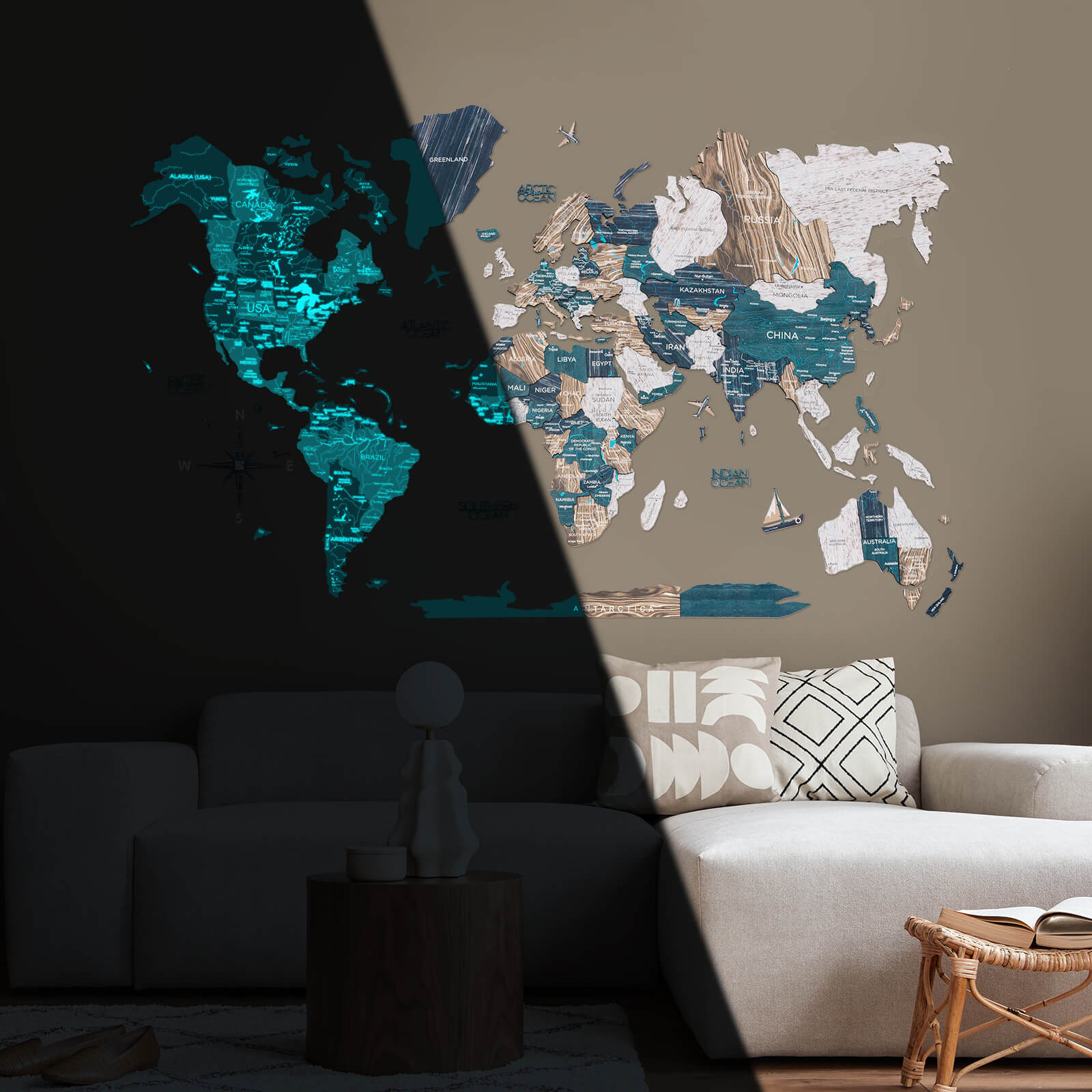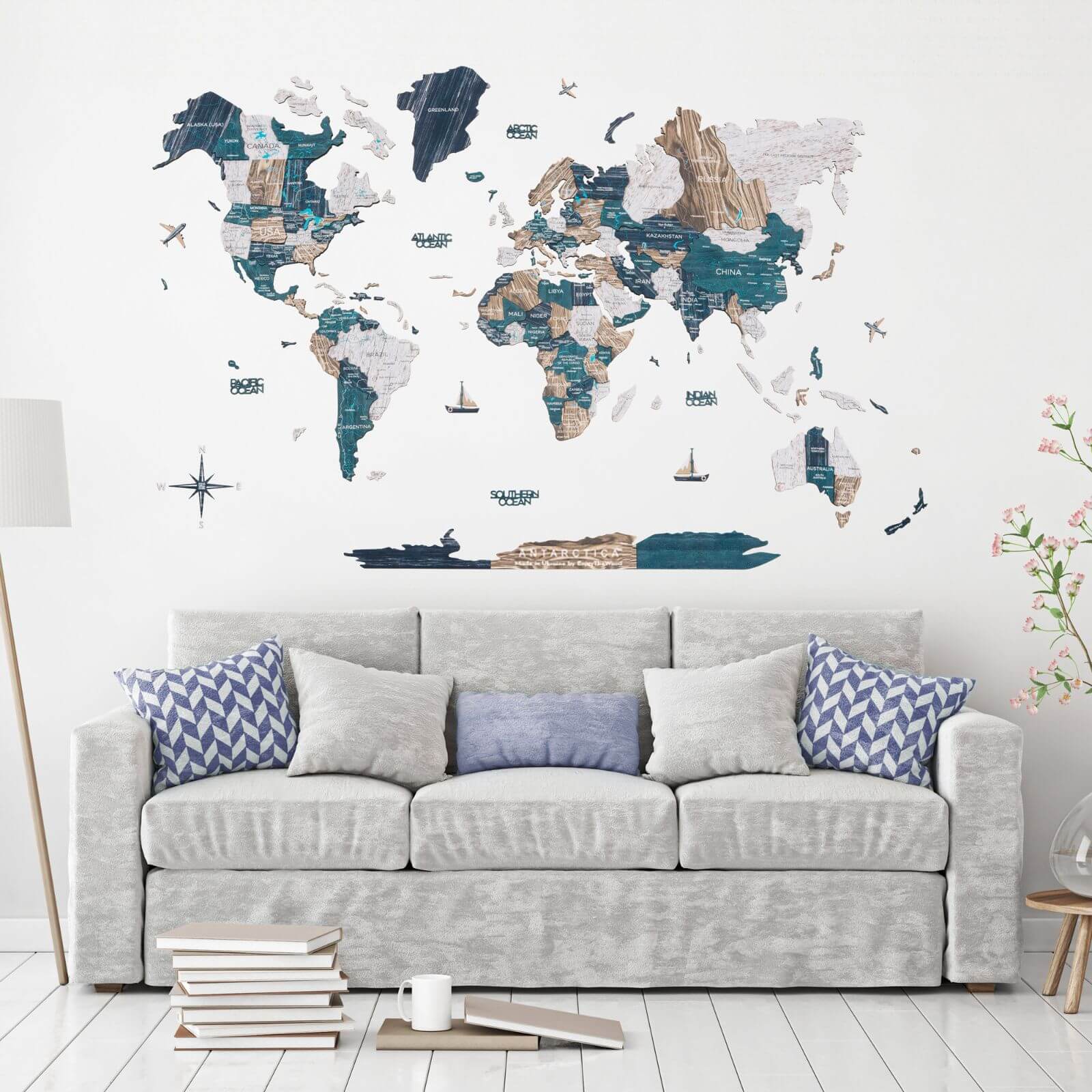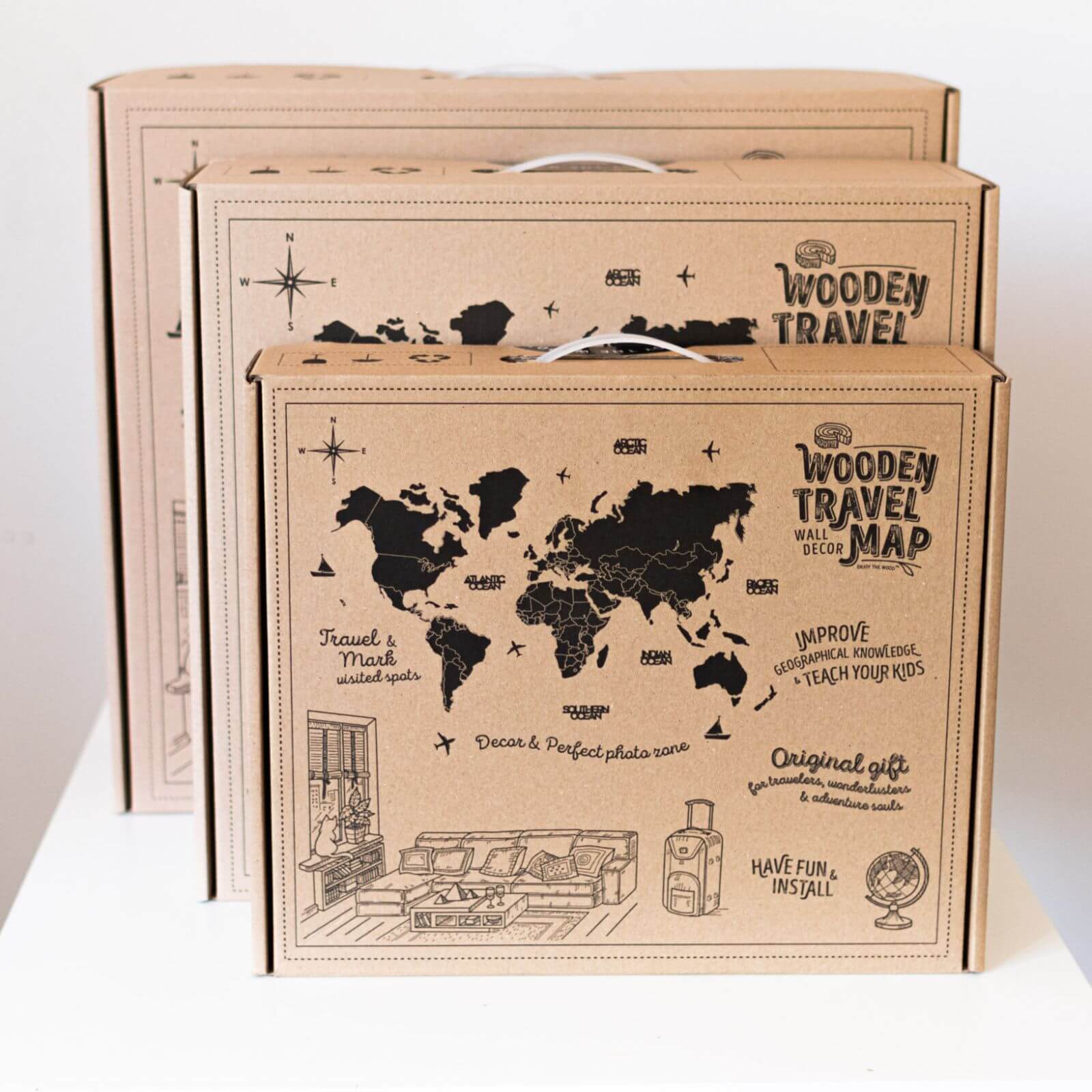 3D Luminous/Magnetic Colored Wooden World Map Mystery
Looking for a fast way to take your interior to the next level? Decorating the wall with a luminous world map is the thing. Bring your wanderlust personality and tastes into your surroundings with a pop of Mystery colors!
people bought this product in the last 24 hours

visitor(s) currently looking at this product
Product description
In addition to creating a homely aesthetic, luminous objects décor provides a finishing touch to your interior. Be it a rustic, transitional, industrial, beach, or any other style – the wall map is a great way to elevate both your spirit and mood.
What's the point of the luminous map? It glows! It really does. Here's how it works: the item stores energy during the day and then glows as the night falls. For nearly 2 hours, you have an eye-catching light source, making sure you feel at home when you look at it.
As for the magnetic option, we made the 3D luminous map with a 100% magnetic surface. The world map wall decor magnet is perfect for placing your pins to track your past unforgettable routes or plan your next big adventure. Or, as an alternative, place your pins to track your past unforgettable routes.
Complete the overall look of your bedroom, living or dining room, study room, or office. Alternatively, get a luminous piece of décor as a gift for your special someone! From Birthdays and New Year's Eve to House Warming parties and anniversaries – a glowing map is a unique and trendy gift to show up to your next soirée.
Keep in mind that the item is not an educational tool. You're welcome to use it to plan world travel, yet be ready for some small islands and counties to be omitted.
For more information on map sizes, refer the Size Guide page
Specification:
As the first creators of Wooden World Maps, Enjoy The Wood offers you original products backed by a strong patent portfolio, reaffirming our commitment to innovation and protection 🥇. The luminous map is crafted from eco-friendly fiberwood and non-toxic paint. It's 100% safe for the users. The locations are printed in English; however, you can order the map from the Mystery assortment with geographical names provided in any other language. The package includes double-sided sticky tape and instructions, which means you need no extra help to assemble the wall décor.
Default language
English (can be customized)
MISSION OXYGEN:
20 trees today - 50.000 trees tomorrow
FREQUENTLY ASKED QUESTIONS
Have a question ? We are here to help.
Will the Map stick to the wall which is not perfectly smooth and even (i.e. roughcast or wallpaper)?

Yes, it will. It depends on the type and height of the wall surface layer though. The smoother, the better.
How long does it actually take to install the Map?

The installation process takes several hours. It's a fun project to do as a group, if you wish.
Are there any tips to help with the installation?

Hold off on opening your box with the Map for 2-3 hours upon bringing it home, to give it some time to adapt to your home temperature. After opening the box, follow the instructions included and watch the video guides. Please note that to separate the islands, one should gently press on each piece, from top to bottom, until it comes out, to avoid chipping.
This product has no reviews yet.
Popular Posts
On This Page: Minimalist Decorating Ideas #1 Wooden 2D Map of the World #2 Wooden 3D World Map Wall Art #3 World Map Concrete – Minimalist Home Décor #4 Glass Vases – Minimalist Decorating #5 Aest...
On This Page: #1 Add Decorative Wall Map Like Travel Wall Decor #2 Use Wooden Lake Maps as Travel Themed Decor #3 Add Wooden Key Holder as Travel Inspired Decor #4 Use Wooden City Map Like Travel...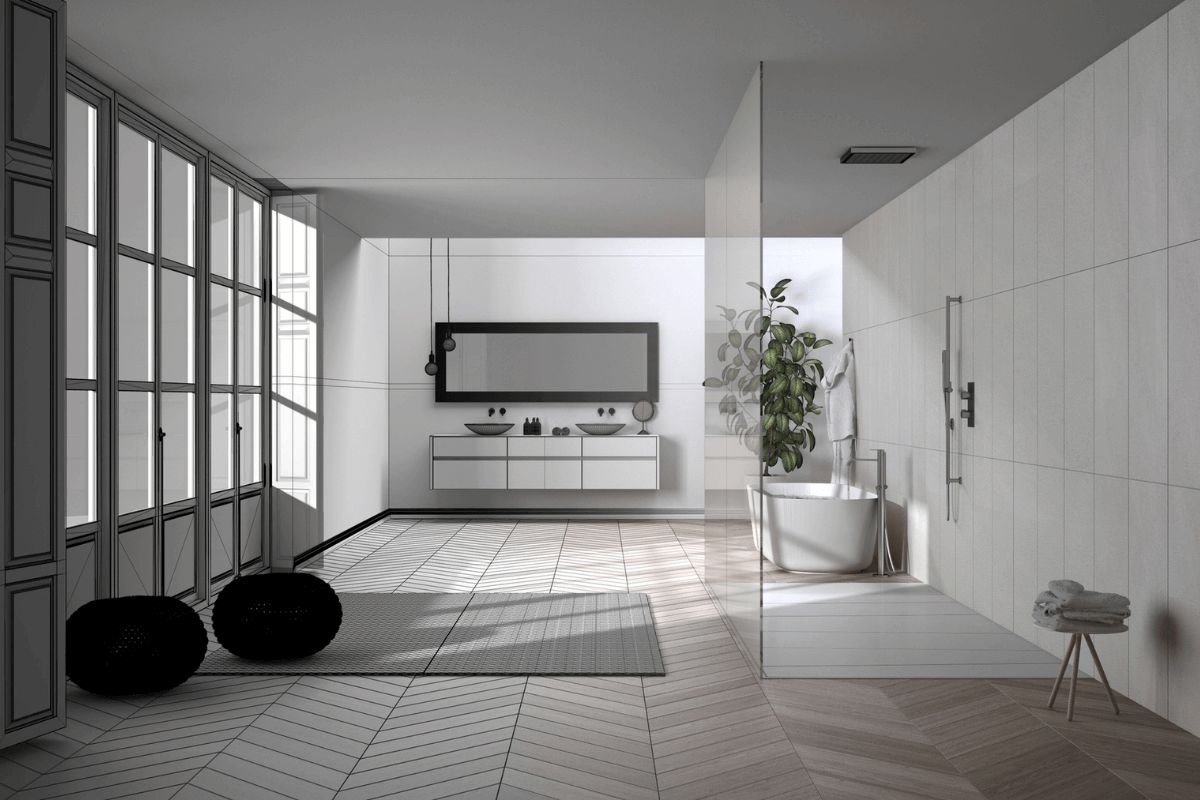 On This Page: Decor Ideas for Beige and Gray Bathroom Black and Grey Bathroom Decor Ideas White and Gray Bathroom Decorating Decorating Ideas for Pink and Grey Bathroom Gray and Gold Bathroom Déco...
WE HAVE BEEN FEATURED