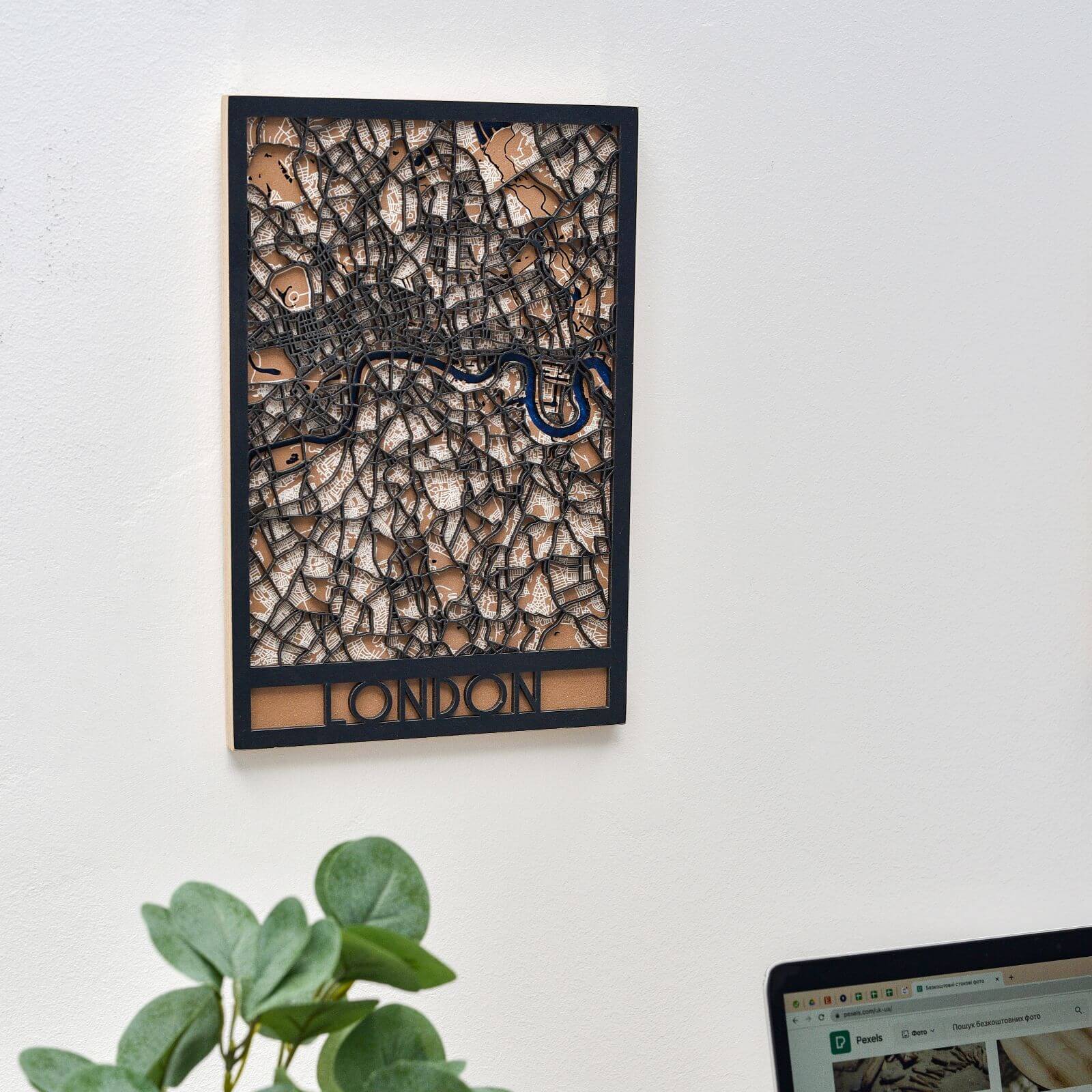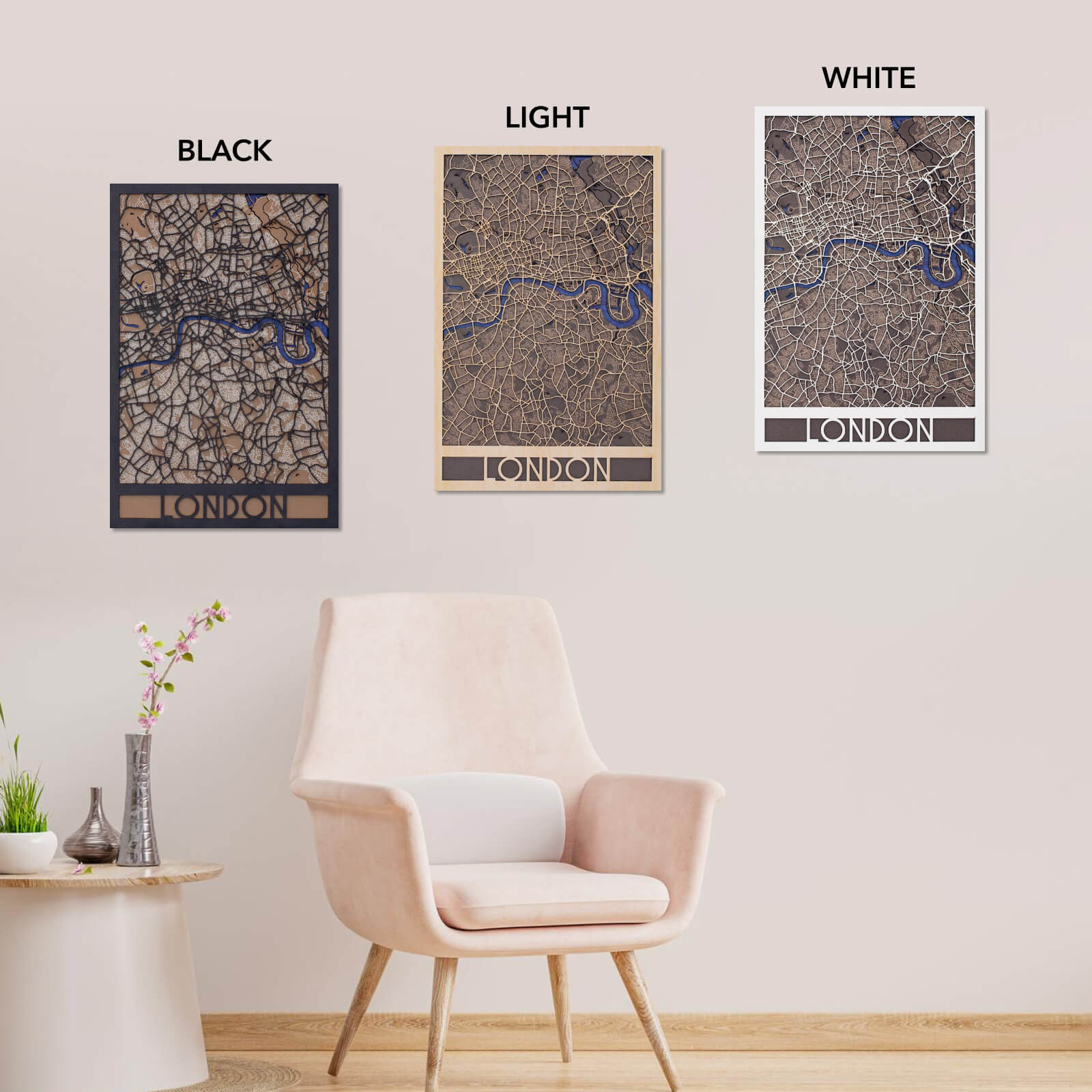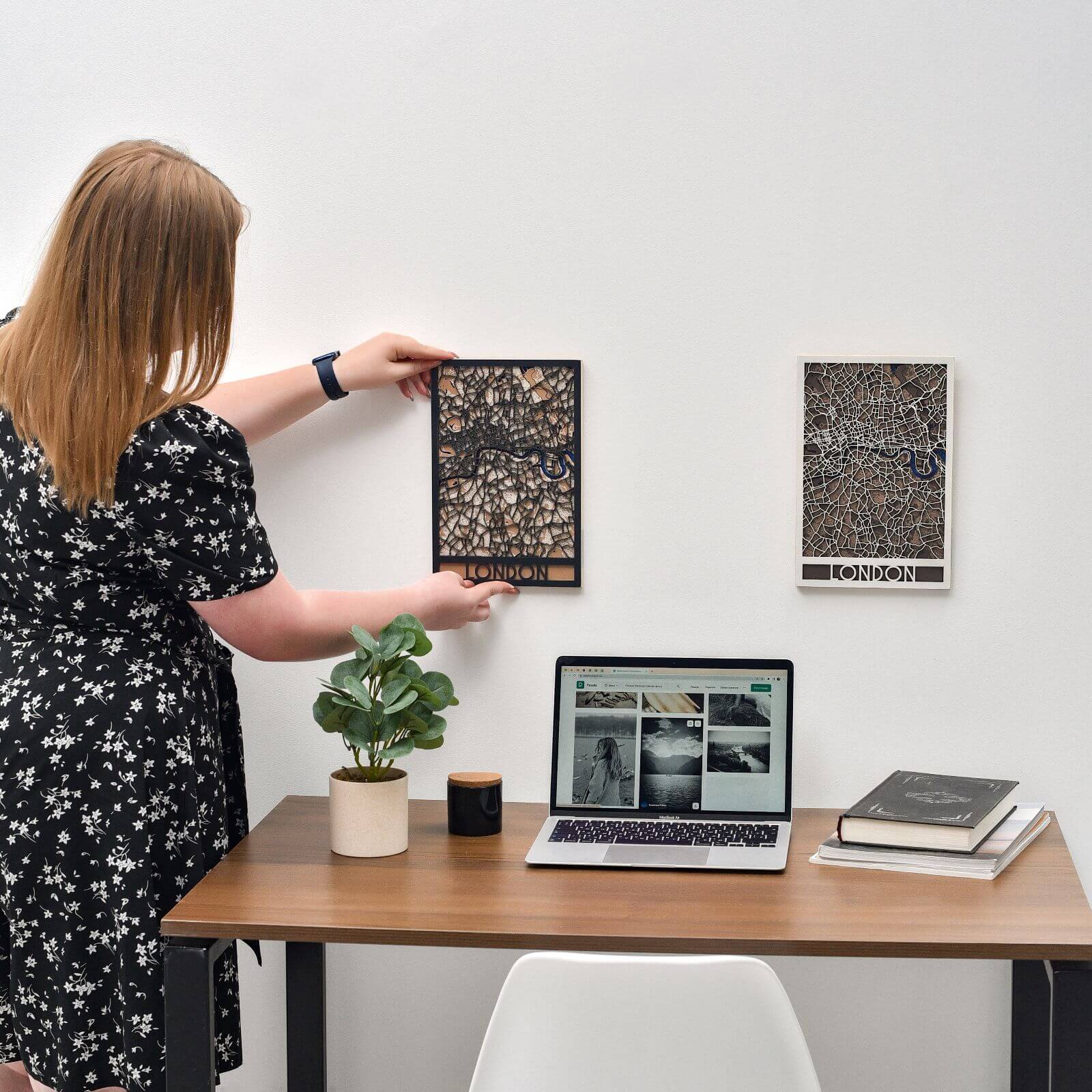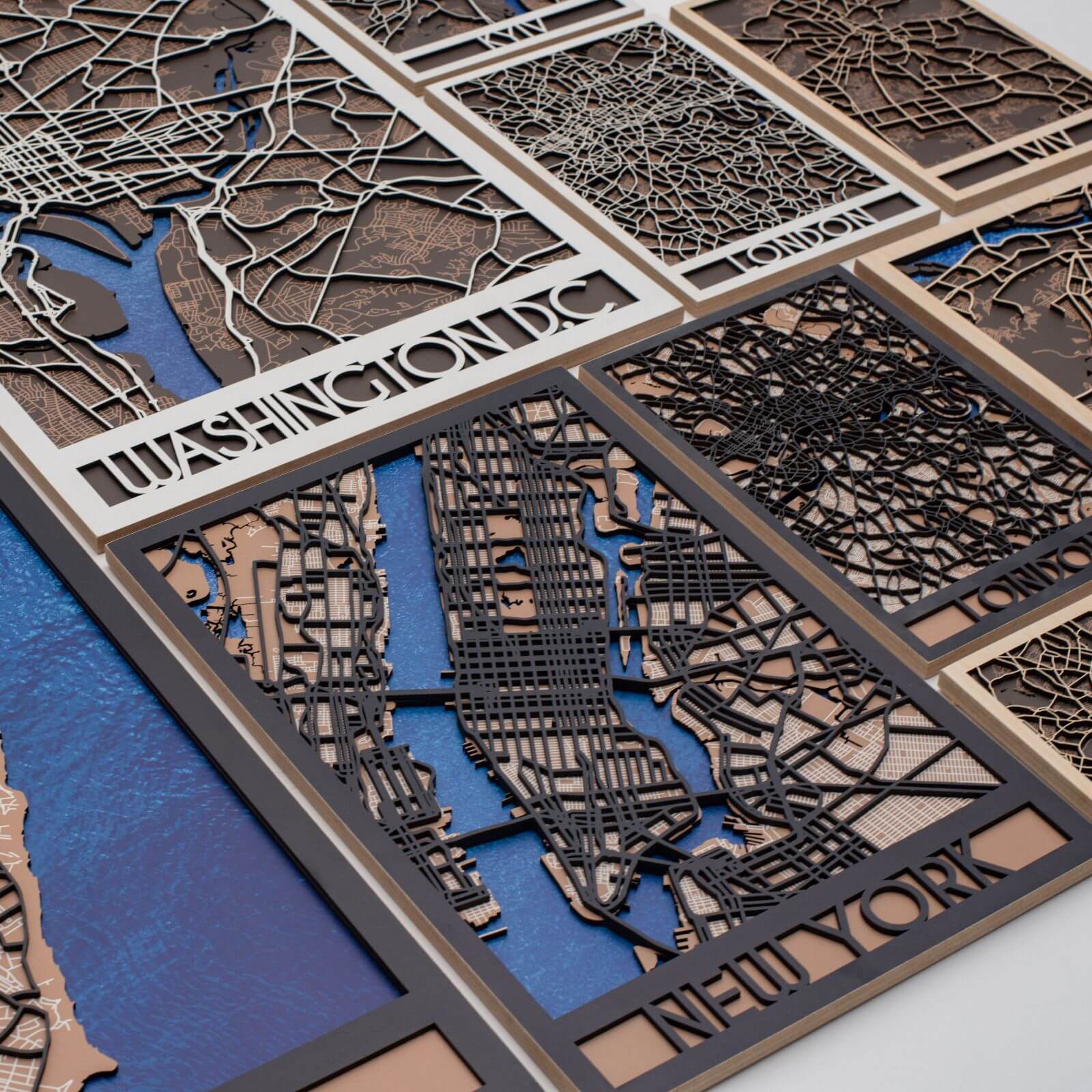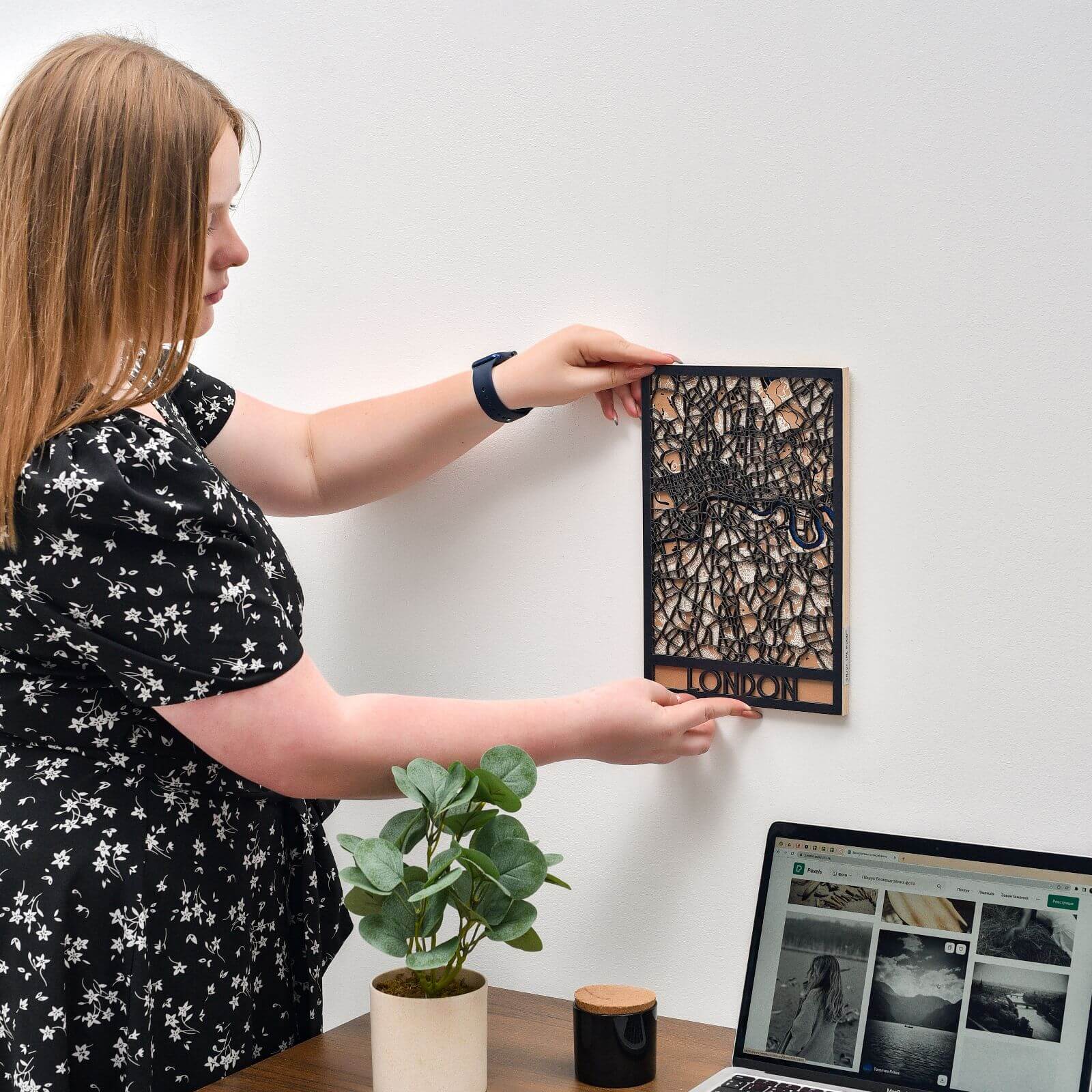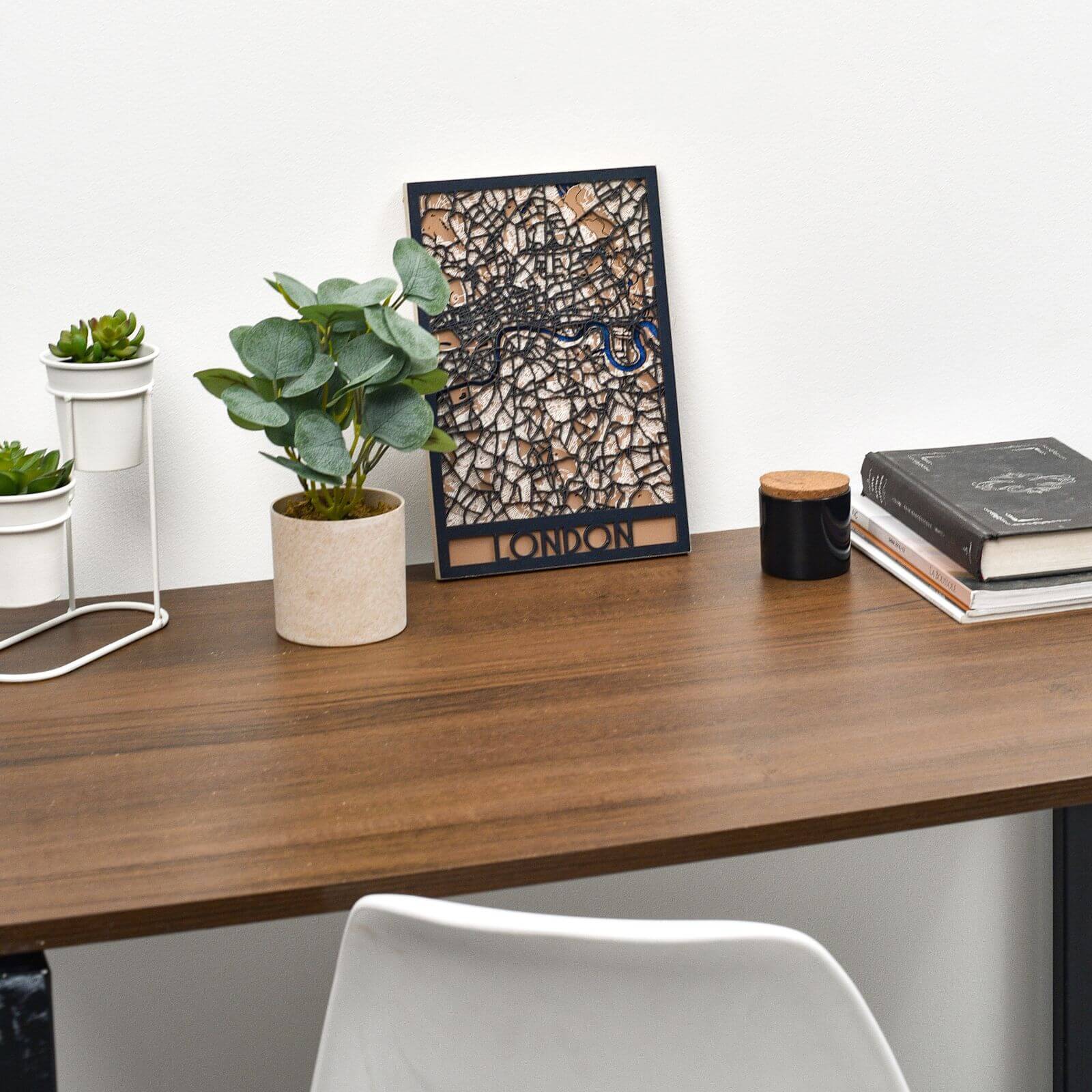 3D City Map London
Immerse yourself in the charm of your beloved city with our personalized 3D wooden city map. This intricately detailed aerial map showcases every street and shoreline, captivating even the most discerning individuals. Crafted from top-quality fiberboard, it boasts a precise printed finish that effortlessly complements any decor style. With a convenient ready-to-hang framed design and gift wrapping included, it's the ideal wall art decor and a perfect gift option.

people bought this product in the last 24 hours

Product description
Our 3D City Map London is perfect for sprucing up any room.
Expertly crafted from top-quality fiberboard with a stylish, minimalist design, this intricately detailed 3D wooden map of London is already framed and comes gift-wrapped, ready to hang and ready for gifting.
Easy customization of any city you'd like to have!

MAP SIZES
 8'' x 12'' (20 x 30 cm)
12" x 18" (30 cm x 45 cm)
16" x 24" (40 cm x 60 cm)
Specification:
MISSION OXYGEN:
20 trees today - 50.000 trees tomorrow
Popular Posts
On This Page: Minimalist Decorating Ideas #1 Wooden 2D Map of the World #2 Wooden 3D World Map Wall Art #3 World Map Concrete – Minimalist Home Décor #4 Glass Vases – Minimalist Decorating #5 Aest...
On This Page: #1 Add Decorative Wall Map Like Travel Wall Decor #2 Use Wooden Lake Maps as Travel Themed Decor #3 Add Wooden Key Holder as Travel Inspired Decor #4 Use Wooden City Map Like Travel...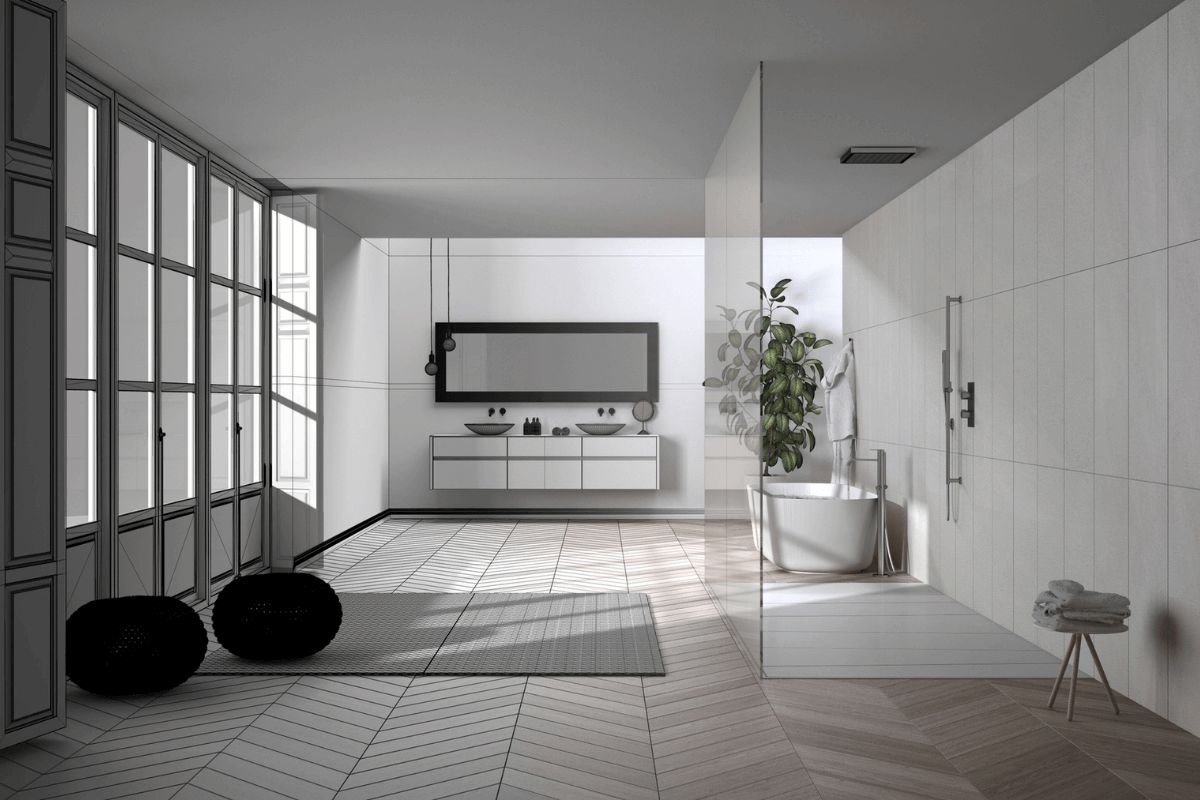 On This Page: Decor Ideas for Beige and Gray Bathroom Black and Grey Bathroom Decor Ideas White and Gray Bathroom Decorating Decorating Ideas for Pink and Grey Bathroom Gray and Gold Bathroom Déco...
WE HAVE BEEN FEATURED