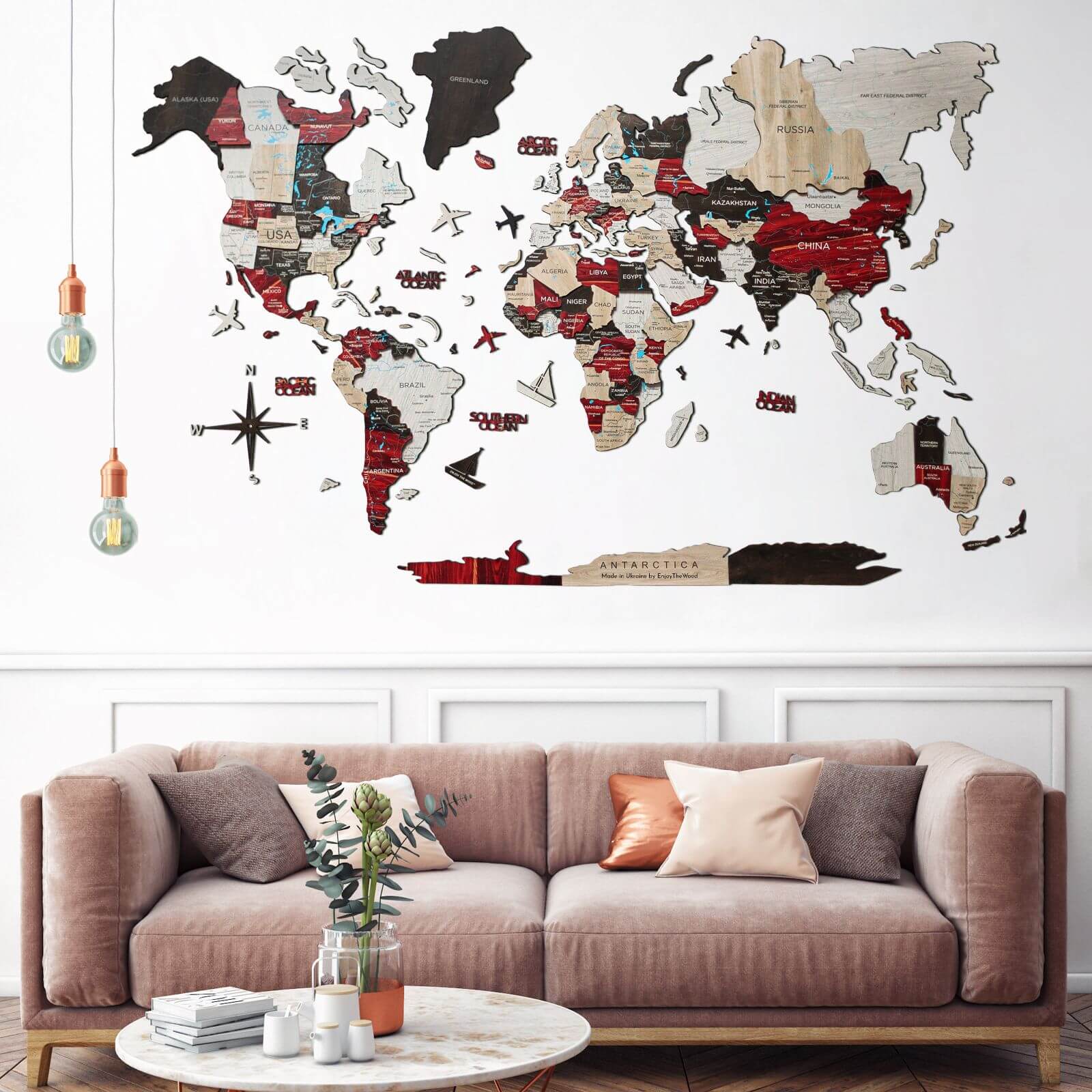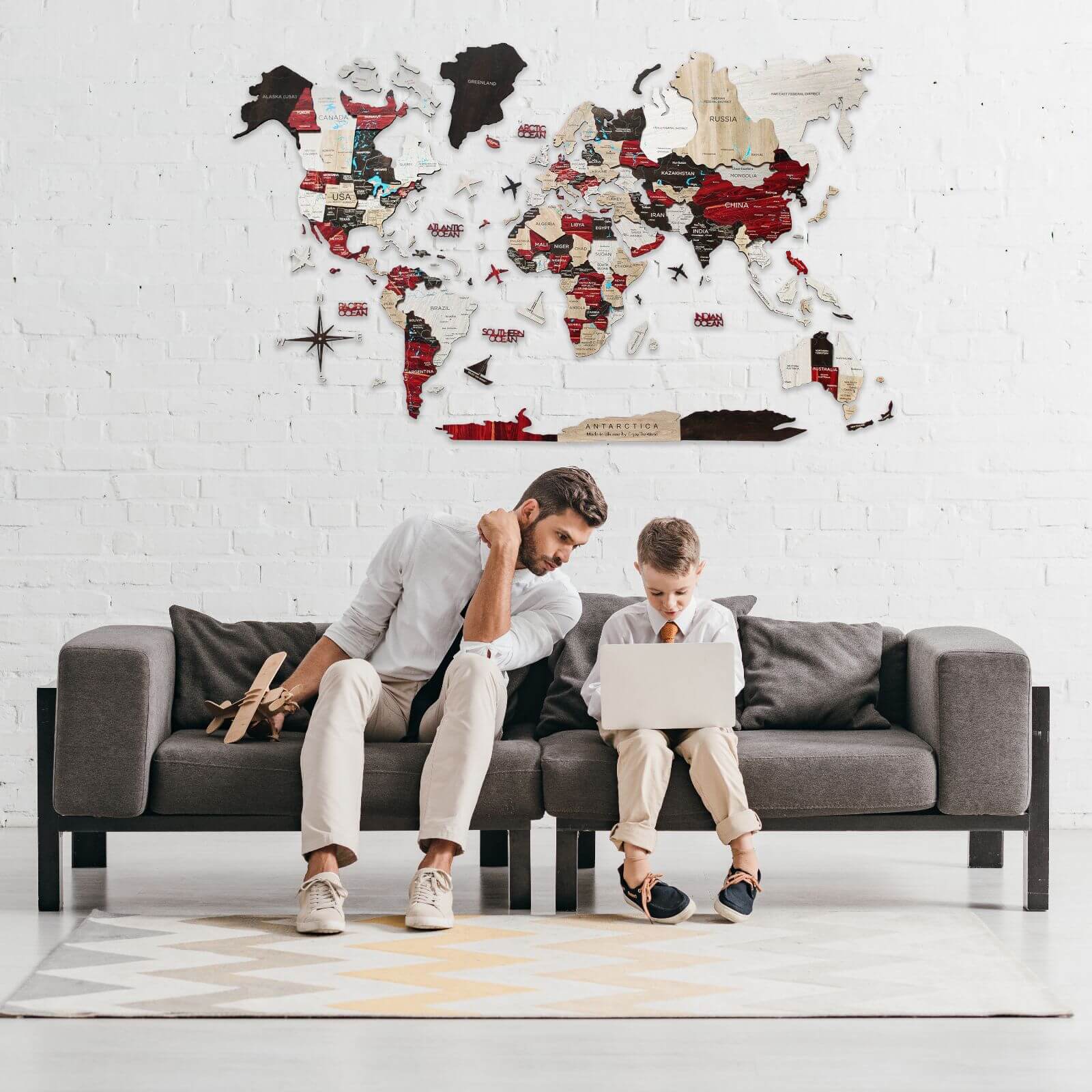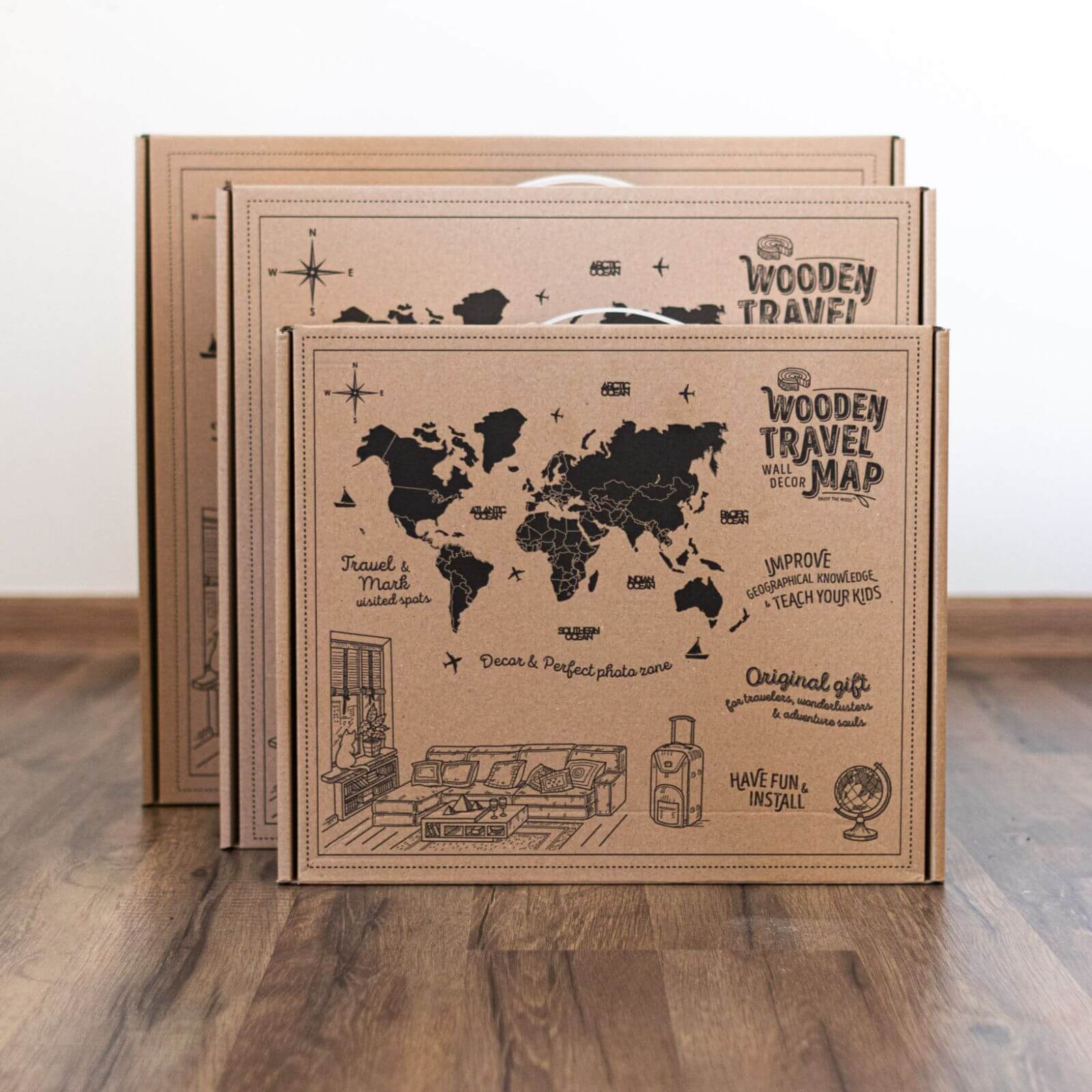 3D Luminous/Magnetic Colored Wooden World Map Urban
Communicate your wanderlust through the finest quality décor! A 3D luminous wooden world map will help you achieve a sense of comfort and warmth within any area that looks bare and dull.
people bought this product in the last 24 hours

visitor(s) currently looking at this product
Product description
We all know that the place we live in directly impacts our temperament and mood. Pick a 3D luminous map from the Urban collection that will perfectly blend with your space's existing décor, colors, and style. For a better look and pop of color, put up the map on a blank wall. You will love the contrasting tones!
Go for a luminous décor that stores energy during the daytime to glow in the dark! The effect is reached using non-toxic paints that guarantee a 2-hour luminous show. When it comes to the magnetic option, you can benefit from the map's magnetic surface. Order a world map with magnetic pins for travel to track your past trips and plan new exciting adventures.
Along with adding a visual aesthetic to your home, the luminous décor becomes an excellent gift for Birthdays, Christmas, New Year's Eve, Thanksgiving, and all the other special happenings.
Assemble the map with no extra help! With wooden boats, planes, and a compass, you will find the double-sided sticky tape and instructions needed to mount the piece.
For more information on map sizes, refer the Size Guide page
Specification:
As the first creators of Wooden World Maps, Enjoy The Wood offers you original products backed by a strong patent portfolio, reaffirming our commitment to innovation and protection 🥇. Durable and sustainable, the luminous maps are made of fiberwood. The décor is environmentally-friendly and will serve for years to come. At the same time, the map isn't heavy, and its thickness is 6 - 12 mm only. Feel free to order the 3D maps with geographical names provided in any preferred language.
Default language
English (can be customized)
MISSION OXYGEN:
20 trees today - 50.000 trees tomorrow
FREQUENTLY ASKED QUESTIONS
Have a question ? We are here to help.
Will the Map stick to the wall which is not perfectly smooth and even (i.e. roughcast or wallpaper)?

Yes, it will. It depends on the type and height of the wall surface layer though. The smoother, the better.
How long does it actually take to install the Map?

The installation process takes several hours. It's a fun project to do as a group, if you wish.
Are there any tips to help with the installation?

Hold off on opening your box with the Map for 2-3 hours upon bringing it home, to give it some time to adapt to your home temperature. After opening the box, follow the instructions included and watch the video guides. Please note that to separate the islands, one should gently press on each piece, from top to bottom, until it comes out, to avoid chipping.
This product has no reviews yet.
Popular Posts
On This Page: Minimalist Decorating Ideas #1 Wooden 2D Map of the World #2 Wooden 3D World Map Wall Art #3 World Map Concrete – Minimalist Home Décor #4 Glass Vases – Minimalist Decorating #5 Aest...
On This Page: #1 Add Decorative Wall Map Like Travel Wall Decor #2 Use Wooden Lake Maps as Travel Themed Decor #3 Add Wooden Key Holder as Travel Inspired Decor #4 Use Wooden City Map Like Travel...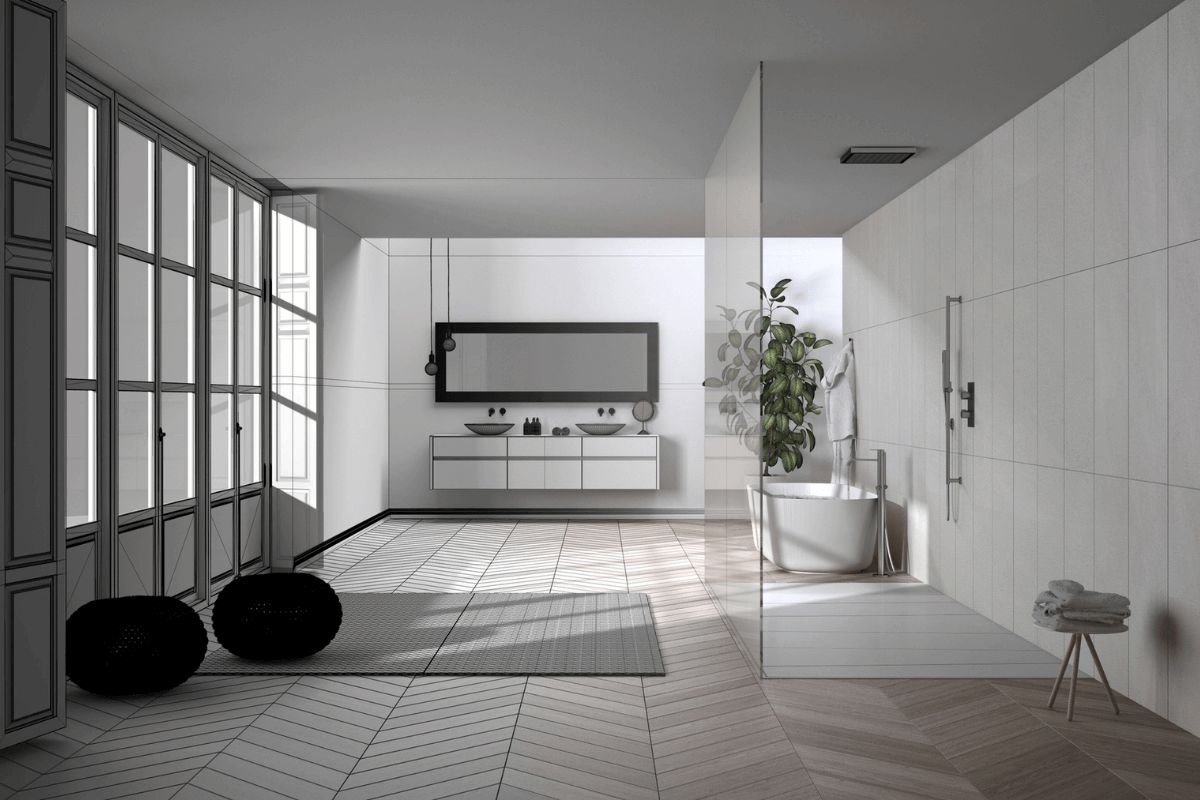 On This Page: Decor Ideas for Beige and Gray Bathroom Black and Grey Bathroom Decor Ideas White and Gray Bathroom Decorating Decorating Ideas for Pink and Grey Bathroom Gray and Gold Bathroom Déco...
WE HAVE BEEN FEATURED